Hello Tuesday! ... can you believe we're in the last day of August! Yet another day in the apocalyptical world that we live in. I mean, seriously - its nuts. Every day, something awful seems to be happening.
I have gotten so hooked on the show on Netflix, Travelers. A quick summary is basically that people from the future come back, able to jump into people's bodies that are about ready to die. They know this because they're in the future & have all the records. The state of the world they live in in the future is in such despair, they're trying to come back & make changes so the future has better outcomes. Interesting really. Anyways - when the new "Traveler" enters a body with a mission, the other Travelers greet them & say, "Welcome to the 21st".
I feel like we're in the time all the Travelers would be coming back to make adjustments.
It is pretty funny - one of the episodes goes off with a Travelers hacking into a child (They can work through kids because kids brains are so easily formed - they dont have to die) & the child is giving all sorts of Periodic Table element names & I noticed in it, they mention mRNA.... I look at the next episode & it says, "A flu like virus spreads rapidly among the country & the Travelers have a Mission to try & stop it....
Wait - what??? This was made in 2018 too....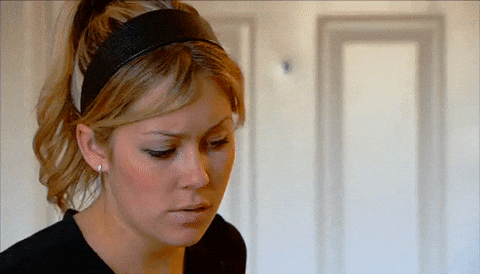 Maybe the Travelers ARE here... LOL
Anyhooooo.....
I had a nice long weekend. Much needed too.
Last week, & actually the few weeks before that - I've just felt really bad. So run down. & then last week at work, I was in a meeting & was standing & talking & my vision started tunneling out. I was like, "Ummm.... I'm gonna sit down now because I think I'm going to pass out". It was such a scary feeling. My vision got all blurry & I kept seeing black spots. I was like, this is how I die. Fun.
Hubby was scared that COVID had hit our house again & wanted me to get tested. Well, that's a joke. I looked online & you couldnt get a test anywhere in my area until the next week. I ran into Walgreens to see if they had any of the over the counter tests & they had their drive thru line to get tested wrapped around the building. My Lord. ... We ended up calling to a CVS down a little bit from us & they had 2 tests left - Hubby jumped in the car & ran down to get it.
Did you even know they had COVID over the counter tests? Yep... sure enough! I even saw them at Sam's Club. As you can see - it was negative. & it really is just like the test you get in the Little clinics! I just wonder if it is positive, do those numbers not get recorded? So COVID cases can be higher than we know? Wonderful.
I do think it will be handy to have some spare tests on hand though if they aren't going to pick up testing sites while all the spikes are happening.
Anyways - having a few days off was exactly what I needed.
I ended up going through & started clearing out my books in my front room. A friend ended up coming over & picking up a batch & we got to sit on the front porch & catch up. She always just makes me laugh. We are so different - but so alike - & just love chatting with her & hearing her views on things. She is someone who has nothing but honest thoughts that she has no issues sharing. The kind of person you can have a disagreement with & you discuss why & at the end of that conversation, you move back on to something else. She was such a bright spot in my weekend.
I also just spent most of my weekend outside when it wasn't sweltering, reading & relaxing.... finished one book - moved on to the next.
I got lots of naps in ... which again, I'm just feeling so drained & run down. Its crazy.
Anyways - I called my hematologist & told them what was going on & they got me in the same day to take my blood & see where my levels are at. I should be getting the results today - I'm sure by the end of the week at the latest. We shall see. I'm anxious to see where my ferritin is at. Hubby is convinced I'm having panic attacks from all the stress I've been feeling lately..... I wouldnt be one bit surprised by that.
So how was your weekend?
Did you get hit by any of Ida?
We're getting all the rains today!
Did you watch the show Travelers on Netflix?
Did you know they had over the counter COVID tests?
Would you try one?