Joining with Leslie at Once Upon a time & Happily Ever After & Jennifer from Overflowing with Thankfulness to host all the gratitude. Where we find joy in the every day & little things.
This week I am Thankful for:
Break from Summer
Last week was just torture with the heat. We were near 100 degrees for the normal temp - not including the humidity, making it feel like 932 degrees. But a front came through & on Friday & through the weekend, it was wonderful. None of the gasping for air when you step outside or the instant sweats. We even left our back door open for fresh air most of the weekend.
Safe Girls
I have to laugh that boys get all padded up for football games but girls playing a Powderpuff/Turkey Bowl just go out in cute tees & extra short shorts. I know they dont tackle..... or they're not SUPPOSED to anyways. But these girls were playing HARD last week. & one of them got hurt. Enough that the game had to be halted & an ambulance called. Made me anxious for the rest of the game too. Glad everyone made it through the game unscathed ... & I heard the girl that was hospital bound is doing ok as well.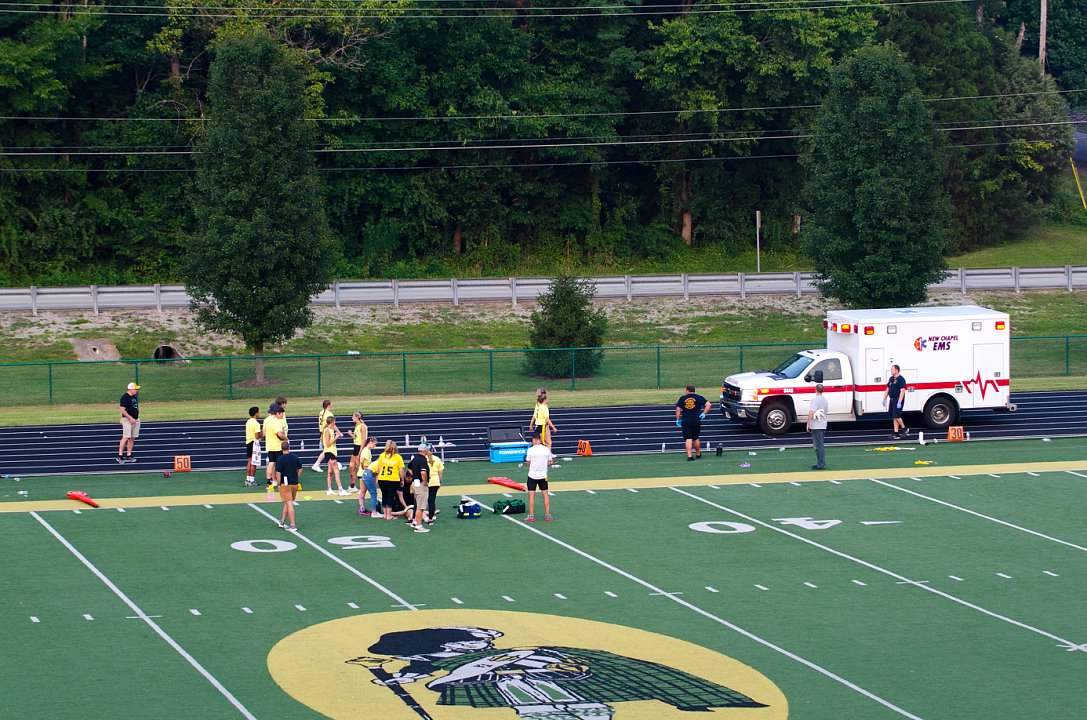 That's never a good thing on a football field
Look at these girls go!!!!
No dainty pinkies up plays here
& there's #34 - my niece - one tough chic!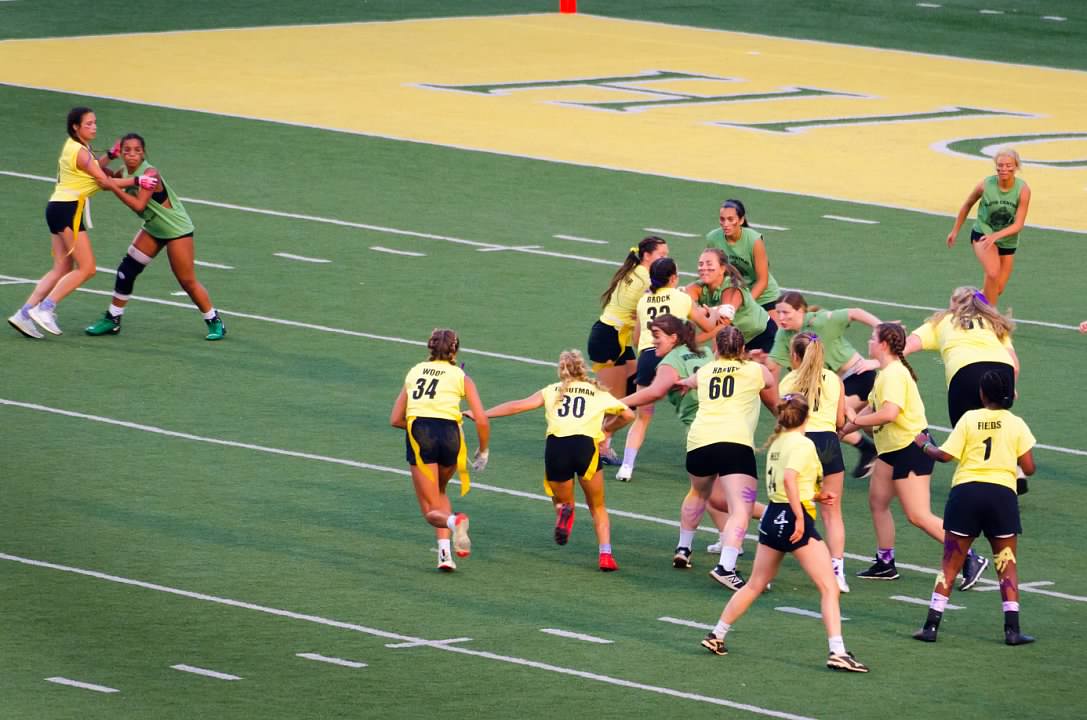 There's Sophia with the ball.
POWER HOUSE!
New Work Hours
OK... I am more tired & I'm going to bed around 9:30 - 10 at the latest... but its helping me miss a lot of traffic coming across that bridge being repaired with shut down lanes. Going home earlier doesn't really help because it apparently starts back up HOURS before I get off... but I'll take the easy drive INTO work any day. Plus, it gets me home a half hour earlier where I can get a work out in & then get dinner going the normal time I had been doing it anyways.
Sweet 16
I cant believe our little Zoe is 16 years old. We found her walking down a winter road, covered in snow in January 2006 & she was ours. The vet said she was about 5 months old when we took her to get checked - so we put her birthday on Brunos so we could celebrate both our little dogs together. She doesn't seem16 to me. She is totally deaf, & I think her eyes are getting a little foggy - she needs & prefers to be carried around instead of walking... but from a bed, she likes to watch the dogs. She hates to be alone & will find her way to be where everyone else is. She has such a sensitive digestive system so she didn't get anything different to celebrate - but she did get MORE of her treats. She got even more hugs & kisses on her birthday too. When they get this old - every day is celebrated.
Bonnie & Clyde's Pizza
You know its our favorite. Hubby ran down to pick one up on Saturday when I went to go see mom. Just the yummiest!!!!
Tell me something good about your week