(Click Pic for Link)
Favorite Coffee Magic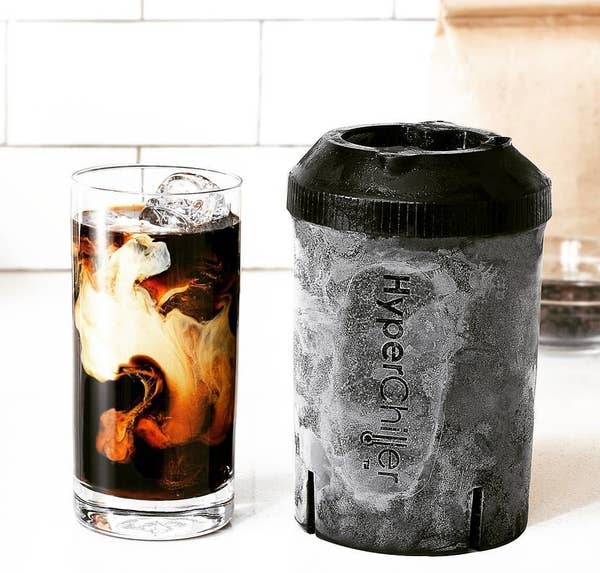 This takes coffee & chills it down instantly in 60 seconds for iced coffee without making it watery from ice!
WHATTTTTTTTT????
You can use this for any drink you create - I'm thinking tea as well!!!!
This just may have made the world a better place
Favorite Doggie Helper
We have one that folds out to let water our into a tray - but I like this has a button that lets water out & doesnt leak. Easier to throw in a bag or carry with you without it sloshing around
Favorite Kitchen Gadget Set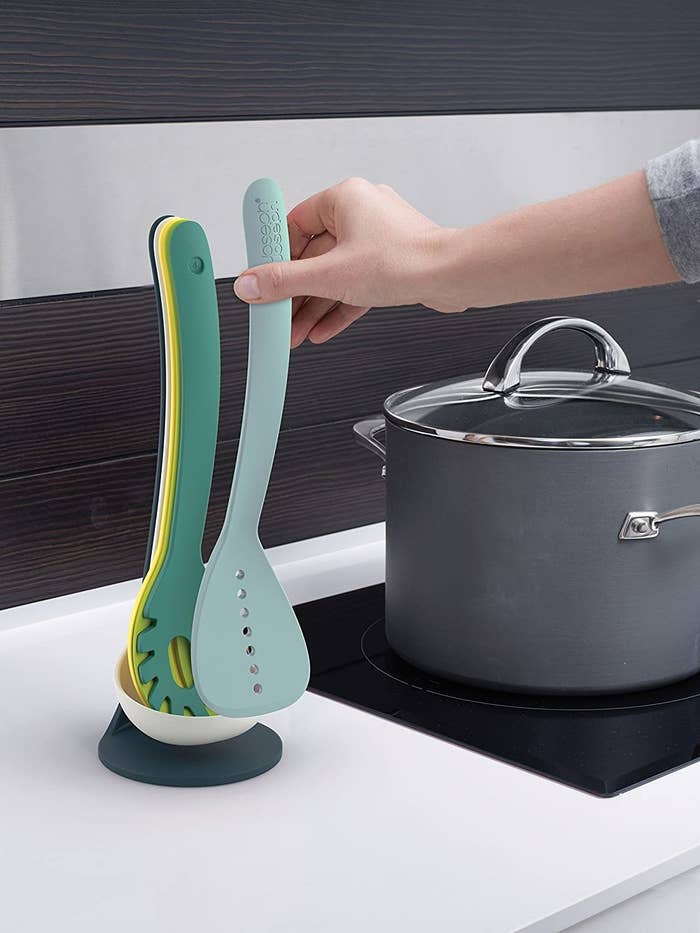 I love the way this stores up!!!
there's magnets involved here to hold it all together!
Favorite Seasoning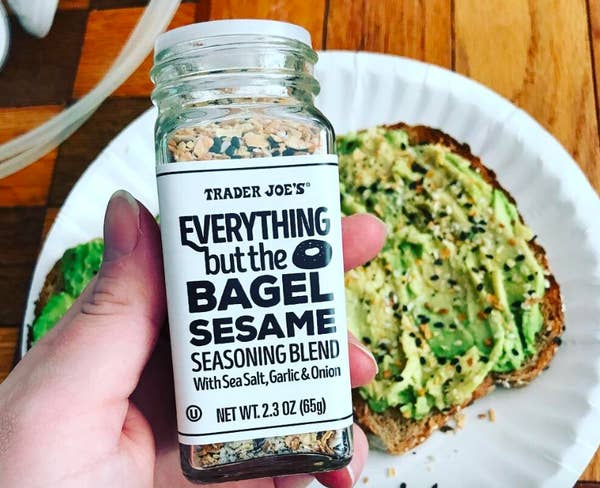 OK... I know everyone & their grandma have tried & loved this
...everyone but me...
because I dont live near a Trader Joe's
But I found it online & finally can enjoy all the seasoning goodness.
Excited to try it on everything!
Favorite Boob Helper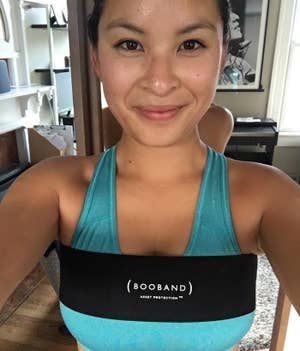 The things girls have to deal with ....
& the things that are created for us!!!!
This keeps the girls from moving around while doing exercises or running - anything that requires a lot of jumping! What a genius creation!!!
Favorite Foot Help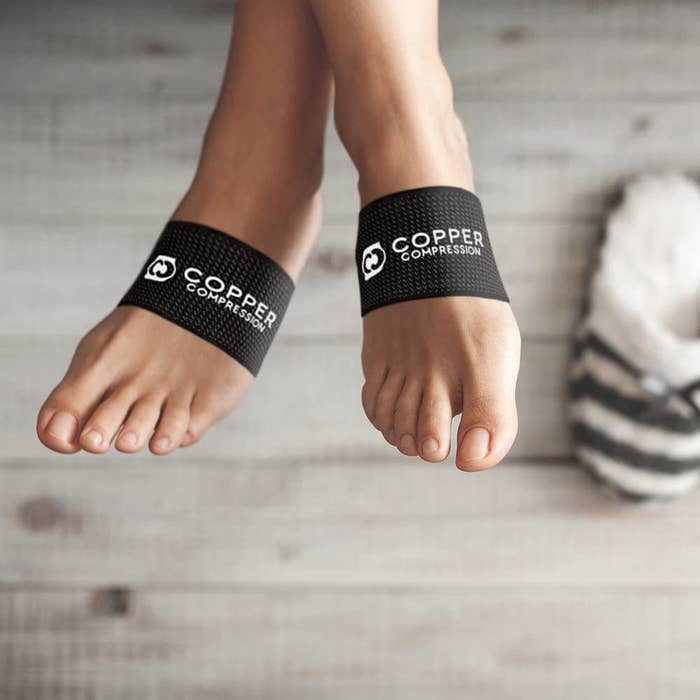 If we're gonna band up the boobs - let's band up the feet too.
I've used these before for plantar facitis & they've really helped me.
Foot compression really helps a lot of issues.
Favorite Shirt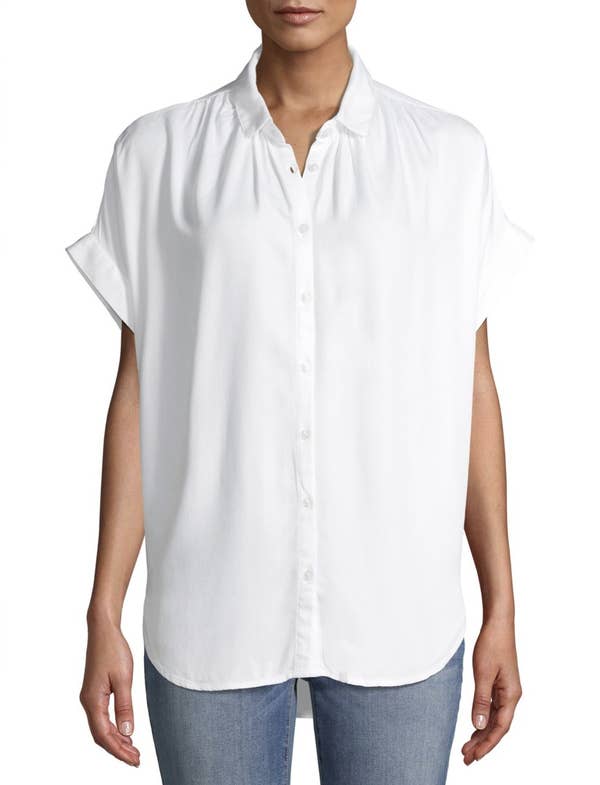 I'm seeing a lot of these sorts of shirts everywhere & really like the drop sleeves & the light & airy look of it. & they have them at Walmart so cheap! Its worth the price to just try it out.
Favorite Ice Tray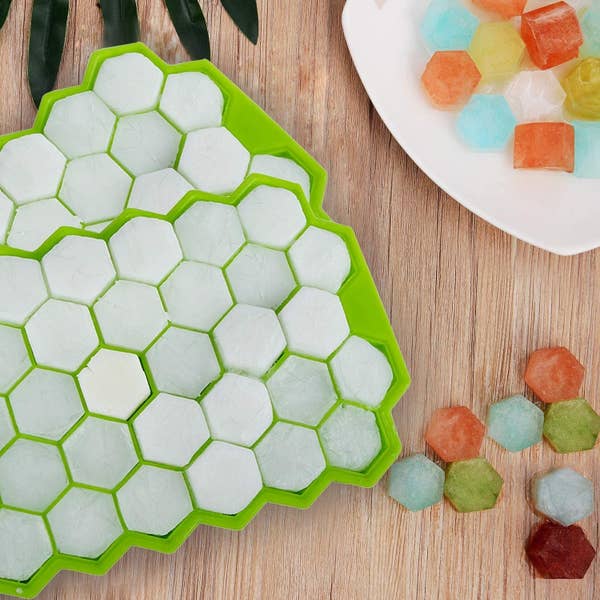 Favorite Funnies
... when the hubs finds the cupcakes I was hiding in the cabinet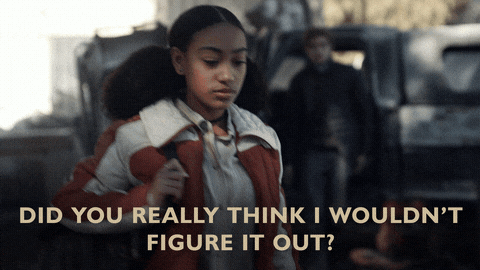 ... the dogs any time we leave the house

... me looking at my bank account & seeing all the online shopping I've been doing while at home
... me at 4:30pm
Happy Weekend Y'all!!!