Yep...
today is my birthday!!
.. & I'm working.
Boo!!!
Let me make this more clear - I'm like the ONLY one working.
BIGGER BOO!!!!
Basically, its me & one other person in the office today...
everyone else is off for the holidays.
Everyone else in the office usually gets lunch & a birthday cake & big deal made for their birthday.
Me? I've been here for 25 years & I guarantee you that maybe 1 person knows my birthday.
Everyone is always off work for my day.
I don't think I've ever been told Happy Birthday on my birthday at work.
... ahh - that's OK really - I don't like the attention at work anyways.

Actually... if I have to work, I take all that BOO stuff back - I kinda like being alone.
It's quiet & peaceful & I can sing out loud & not bother anyone.
& the drive into work is always smooth & the roads stay clear the week between Christmas & New Year.

Plus... I stop & get my free Starbucks on my birthday every year.

So yeah... not a bad day after all, even working.
But its just funny to me because when I was little, I always loved my birthday because it always fell during our school's Christmas break. A guarantee day to not have to go to school on MY day.
So it was a hard pill to swallow when I grew up & actually had to work on my birthday.
Proof once again, growing up isn't all that its cracked up to be.
45... I'm 45 today.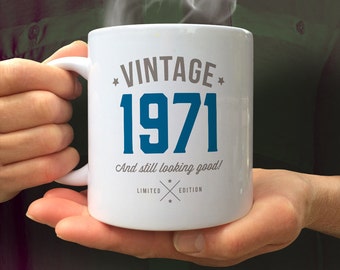 I want this coffee mug!!!
That really blows my mind.
I feel like it was just yesterday I turned 21.
& I can remember turning 30 & actually being depressed about it.
Legit depressed.
... man, how I'd love to go back to 30.
It feels so long ago.
I'm not really depressed or down about turning 45.
I actually don't feel anything about it. It's just another day really.
I thought about getting all reflective over the things I've learned...
& the things I want to accomplish - I'm already thinking up a bucket list to tackle for the next 5 years before I turn 50.... with MEET STEVEN CURTIS CHAPMAN high on the list.
Speaking of which - I try every year to get the man on Twitter or Instagram to send me a Birthday wish. Never happens. I need all my friends to bombard him & force his hand to wish me a happy birthday.
@StevenCurtis is is Twitter name if anyone wants to help me in my mission ;)
I'd probably pass out if he ever did respond. Honestly.
But as for reflection? Nah... I'm just happy for another year.
& praying to get through each & every day with God's blessings.
Easy enough goal for me.
Today's goal? Hope it involves cake.
Especially since I'm starting a clean eating plan in 2017
... so pile on all the sugar for this birthday!!!
This is indeed a live action picture of me on my birthday
I have a friend on his birthday say that he was 'leveling up', like in a game.
Where you get to the next level to get the next big thing that the game offers.
I loved that idea when I heard it.
It's not about getting older - its getting better - getting further in the game of life.
Getting wiser. Knowing more skills. Becoming a pro.
Yep... nothing wrong with becoming a pro at aging.
I also know this is the last post of the year
so wanted to wish everyone a HAPPY NEW YEAR!!!!
Hope everyone has a safe New Years Eve & praying 2017 is the best year ahead for us all!!!!