Its only been a few months since I did a weekend post... & life is still super boring... but trying to remember my blog is for me & keeping memories. & boring memories are still memories. When I'm 85 & want to remember what I did back in the good ole days of my 50's (cough!!!!) then I'll be glad I blogged.
I keep telling myself that.
Anyways... let's try & get back in the swing of things here.
Friday
I left work a little early to head to another physical therapy appointment. I can actually get my arm up now! Now, granted, its only with the help of my other arm forcing it up! But still - that's more than I could do a week ago.
We worked more on trying to do a sort of jazz hand kind of move - moving the arm, bent from the waist & moving out. Because it aint happening. Small steps.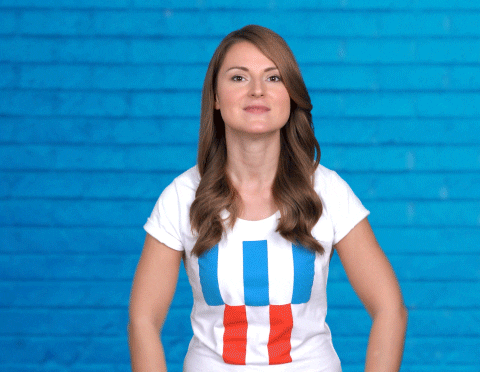 That outward movement from the body - BIG NOPE for me
After I left there, I had to run to the store to pick up some things for mom & then headed to her house. My brother was there feeding the horses so it was nice to spent a little bit of time chatting with them both.
My mom's cat is ready for the weekend too it looks like
I also got this fun little bomb from a bird on my way home... just when I got my car clean. Of course.
Right dab in the middle of windshield.
I spent the rest of my evening sitting outside playing with the dogs & enjoying the cooler weather because the heat is rolling in this week. Record breaking heat. I guess its supposed to be expected when we're just a little out from summer - but yuck.
I also got my iced coffee prepped for the weekend. I like getting it ready Friday evening & its just enough for me to drink all weekend long.
Saturday
I did a little bit of sleeping in & it was just refreshing. An easy way to step into Saturday.
Except... I jolted away quick when I stepped out in our enclosed room to find a bird with a broken neck laying on the dog's ramp. I bet he got in the room & couldnt get out ... that, or the dogs caught it first. I feel like my dogs heard me complain about that poop bomb on my window & took out vengance for me.
I sat outside & read a little bit - did my devotional for the day & then made some breakfast.
I then got on a mission to clean. My kitchen floors havent been this clean in the longest. I knew we were going on a dry spell with a hold on rain, so I didnt mind steam cleaning the floor. If I know rain is in the next few days, I'll just Swiffer clean because I know my floor is going to be a mess with the dogs & rain/mud. On Saturday, I would have eatn off my floor it was so clean.
I decided to go back up to the car wash & I pulled the trigger. I joined the monthly subscription club where now, I can clean my car as many times as I want each month. I like it mainly for the vacuum more than anything. Another clean windshield just like that.
Hubby & I decided to go out & enjoy the evening with a little spur of the moment date night.

We headed up to Culvers & sat outside & ate... it wasn't crowded & the weather was really nice. A cool breeze the entire time. Cool breezes & sweet tea... that's a good night.
Then we headed over & got in a round of miniature golf. It looked really crowded when we got there, but we were at the end of the pack of a line of people & it had flowed really well so we didnt have to wait on anyways & it just was a nice night to be outside & watch the sun set.
For the record, Hubby would like me to post THIS for memory sake - I lost... by 4. DANG IT!!! On hole #5, I just got all choked up & got it in 5 strokes... he got a hole in one. The entire rest of the game, I just stayed at 4 under par from him. Just one hole made all the difference. At least I can say, I take defeat well. The hubby? ...let's just say.. he does NOT take defeat well at all. So in the end, it was probably good I lost.
On the drive home, OH BOYYYY - I had a migraine hit me. Whew - it was rough. Ever since my mini stroke - anything headache related, I tend to get a little anxious. I popped an Excedrin Migraine pill & it helped But, I didnt think about anything except getting out of pain. When I was STILL awake at 4am, I remembered that it has a lot of caffeine in it to help headaches.
I was miserable all night long - just wanting to sleep....
Instead, I ended up watching the latest Real World Homecoming episodes that had all the New Orleans cast. Anyone remember that cast? Julie coming back in her 40's... whew... what a hot mess.
I did finally fall asleep at 4:40am... only to wake up a little after 8am.
Sunday
I almost went back to sleep but I knew if I slept in most of the day, it would mess me up to sleep again. So I just got up, started downing some coffee & fought all day to be awake. To say I probably wasn't the most pleasant to be around all day, would be a HUGE understatement. I know there's a word HANGRY when you're hungry & it makes you moody... So what if you're sleepy? Sleepgry? Slangry? Either way - me with no sleep is rough.
Its a good thing I got up when I did because my brother ended up calling me. He was at work but he got a call that Baby was out of her corral & was in the big area with Cochese. While they get along, Cochese gets bossy boss & will nip at her & we're always afraid it'll scare her & she'll take off. So Hubby & I went over to get her back in her corral. Give a girl some carrots & she'll follow you anywhere.
We got back home & I finished my book I was reading... (the review will be on the next month's reviews)


& then I decided to finally jump into the Fantastic Beast series! I CAN NOT believe I havent seen any of them as much as I love Harry Potter. It just always feel to the wayside. But seeing the new Dumbledore movie, I wanted to get caught up. First one down - LOVED IT too! I cant wait to watch the next 2.
I headed over to see mom & then Hubby & I went out to set some dinner. Usual Sunday night routines....
Except this Sunday, it was the Tony's!!! Whoo hoo!!! Give me all the Broadway love. It's basically the only award show I'll sit through the entire thing. Also... Hugh Jackman was there singing & dancing!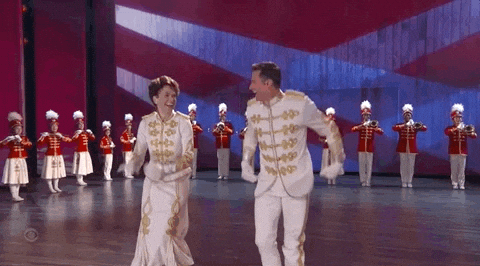 & here we are. Dancing into Monday... a heat wave ahead. Another week of arm pain.
Let's do this!
What did you do this weekend?
Did you watch the Tony's?
Is your spouse competitive? ... who handles losing the best?