It is just a few weeks to Christmas, right?
Then tell me why I lived in that river called Denial... because I was swimming there all weekend long.
Friday started off with my usual grocery trip. & I was ready to go home & unload the groceries when Ricky called & said he didnt get a lunch or break of any kind all day long so he was starving - & he asked me to drive over & meet him at Topp't to eat dinner. Luckily, it was freezing outside so my groceries would stay ok.
... & that may be the only time in my life I say, "Luckily it was freezing outside...."
We couldnt let our usual Friday celebration go & stopped at Starbucks for some drinks to kick the weekend off in proper fashion
It was just what I needed, all the caffeine, to keep me up & going through the night. I was determined to finish my last engagement session. I did the job too... & ended up not going to bed till after 1 am.
Saturday, I got to sleep in, but not really when I think of what time I went to bed.
Poor Ricky had to go to a friend's funeral. It was a coworker that had been fighting brain cancer the past few years. Ricky was so devastated about his passing.
He told me to stay home & work on wrapping presents & I had one job I knew I wanted to do.... tackle health insurance & make a final decision.
OH MY GOSH.... You know I've talked about it here last week (& thanks for all the input & thoughts you gave me)... I did make a decision that I'll talk about later in the week, but let me tell you - I was so dang stressed out making that decision.
I had spreadsheets & notebooks & questions & phone calls happening - it was like I was in the hub of some CIA division trying to track down a terrorist. Nope - just picking health insurance.
By the end, I was so stressed, I had Ricky stressed - I think the dogs were even stressed.
& then with my stress.. & a University of Kentucky basketball game on, I said forget it - I'm giving up on the day. Forget Christmas is nearing. Forget anything & everything.
I basically stayed in my pajamas until I took a shower & put on new pajamas.
My biggest accomplishment of the day? Getting some pictures taken & posted on my Etsy store for some hats I had finished.
... more than I thought I'd accomplish.
Oh... I did accomplish something else - I got my new computer updated. YAHOO.
But it was basically me &
You've Got Mail
on a Saturday night. Exciting stuff.
I love Kathleen Kelly!!!
Sunday had us heading to church & I was so beyond excited about today.
Our friends Ryan & Chasity came into MSM with us today... they are ready to serve in middle school ministry!!!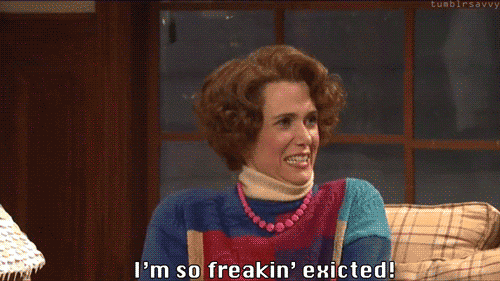 We all used to serve together at our previous church & it just feels right having them there with us... & more importantly, I'm so excited for the kids. They are going to LOVE these two. They both have such amazing God given talent to mentor & teach teenagers. I honestly am so excited they are going to be part of this amazing group of leaders & this wonderful church to reach & serve.
Church is so special this time of year. I'm glad to get my Christmas mojo back after a day of checking out. Singing Christmas songs - hearing messages about Jesus birth - it just feels so cozy & warm. Even the set in our MSM was set up so beautifully for the season.
The good thing about having our friends with us - we were able to snag them for lunch after service.
& I got so many smiles & hugs & kisses from these babies.
Goodness... I love these babies.
& if you didnt guess - we ate AGAIN at Topp't.
If you lost count, we've eaten pizza at this place 3 times in a week. Yeeahhhhh.... so worth it.
We had to run on the way home at Target. Anyone else take advantage of the 10% off gift cards? Ricky went & bought some gift cards before we went shopping. He's always thinking.
& then we stopped at Starbucks to end the weekend just as we started... & it made me finish up the Star Dash for the weekend. I never finish the Star Dash. I felt like a goal had been met! & YES to 80 extra bonus stars. Chalk one more free drink for me!
I should be concentrating on Christmas but got home & said, I've done so good at ignoring it most of the weekend, why not get back in that mode.
I worked on taking more pictures for a few other knitted goodies & posted them up.
Dont forget, the 15% off Sale is still on with the code XMAS15 .. just click right
HERE
This is my favorite item right now... my favorite color & my favorite cowl I designed
& then its time to buckle down & get ready for another busy week.
One that is going to have me WAYYY behind in marking things off the Christmas to-do list.
I blame health insurance for ruining Christmas for me.
What was the highlight of your weekend?