I actually haven't read as much as I would like to lately but wanted to link up with some of my favorite bloggers to toss my hat in the ring...
so only 4 books... but some pretty dang good ones.
__________________
2 out of 5
OK - this is the worst one of the list for me.
I had heard about this from other bloggers & they really enjoyed it.
Me? Not so much.
It's the story of a girl getting married & her mother had passed away, but left her a journal of everything to do for her wedding. That journal causes issues with her father's new wife. Add in a sister who is along as the bridal party but bringing her drama with her... the whole story just sorta was irritating to me. Don't get me wrong - the moments of the entries from her mother were precious - & how much the dad missed her, yes, I loved that... but I don't know - it just went on & on to me about the family drama going on around the wedding.
Maybe I just wasn't in the mood for this.
Anyone ever read it?
___________________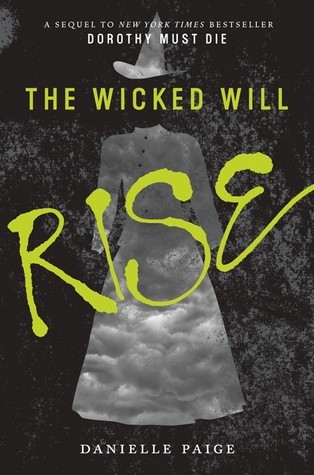 4 out of 5
Y'alls knows (I know English freaks - that is horrible grammar) but Y'ALLS KNOWS I love this series... still do... but this is the first one I didn't give a full 5 stars. I think because the title of it is truth... WICKED. It is intense. Gross & disturbing in parts. Like, I cringed in parts. The whole idea is the characters of the classic Wizard of Oz has turned evil & horrible... so when battles come & these sweet characters you remember have some grotesque things happening, it is sort of a mind freak thing.
I still enjoyed the book though over all. Love the story. Cant wait to see where it goes because it once against leaves off waiting for another book.
I will not make the mistake of jumping into the next one though without re-reading the past novels. I was a little lost at some things & had to really remember what happened in the previous books. That's the advantage of waiting till the whole series is out before you start into some books.
________________________
5 out of 5
Oh my goodness - I adored this book in every way, shape & form.
I just think Candace is precious anyways & I loved her on Dancing with the Stars - one of my fav shows ever. She took her experience of making it to the finals & showed how her conviction of living a Christian life was handled in every week & every step of the process. It holds little sneak peeks from the show, as well as scripture & Biblical teachings in each chapter. I devoured this. Seriously ... read it in 2 days & was sad to see it end.
_______________________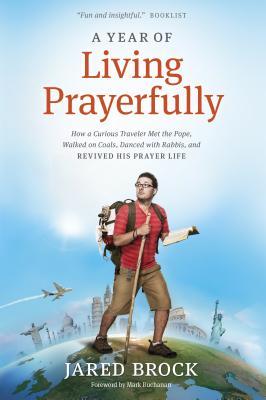 GOING TO BE 5 out of 5
What?
No - I haven't actually finished this. I'm half way done.
But I had to go ahead & put it on the list because its THAT GOOD. I have marked up so many pages, highlighted more quotes & statements in it. It is just great & I want everyone to be aware of this one.
It's the story of a man & his wife who want a better prayer life so they travel around the world & research different religions & different methods of prayer. It's so insightful, but so funny & real. I'll be in awe of learning something new & then the next sentence, cracking up at this man's insight of it.
It makes me want to go get all of his other books immediately & start seeing what else I can learn.
So what have you been reading lately?
What's on your future read list?
Have you read any of these?