UGH...
I'm fighting something
For the past few days, I've had the worst headache & nauseated
Just felt bad all over
Me at work today
I don't do sick well
I need Spring
... so I can complain about being sick with allergies
_____________________
Thanks to my awesome on-top-of-it-incredible-friend Lauren, she sent me a link where I was able to watch the last 8 episodes of
Breaking Bad...
...& I'm done...
Its over... & I'm sad about that.
I'll miss Pinkman ... by the end of it, my heart just ached for that guy...
Yes... I feel bad for THIS guy... a criminal, yo
& like the only picture that doesn't have him saying the B-word
Its hard coming out of watching 5 straight seasons.
This Binge Watching shouldn't be taken lightly
________________
Biggest Loser winner...
Everyone is shocked & scared for this poor girl
The trainers reaction... look at the girls mouth in the red behind them - she too was like WHAT?
She doesn't even look like the same person.
If you watched the season, you saw she had issues with her father.
When she gained the weight, she felt like he didn't care for her anymore.
Then you see this & her dad in the audience cheering her on?
That girl... that family... get them to counseling QUICK!
________________________
Anyone remember Justin Guarini?
The guy from American Idol season 1
The first loser to the now All American Girl, Kelly Clarkson
Here he is all grown up
He was on the news recently about how he is so poor he has to skip meals to provide for his family.
That ain't right. He is talented.
But I heard he just got cast as Fiyero in Wicked on Broadway.
That makes me happy for him
... & makes me want to see Wicked for the 3rd time...
________________________
Anyone watch the Olympics last night?
I'm confused how there were games already being played & there was no Opening Ceremony yet.
Isn't the point of an OPENING ceremony to OPEN the games?
________________________
So all the dogs are just loving on Sydney
which breaks my heart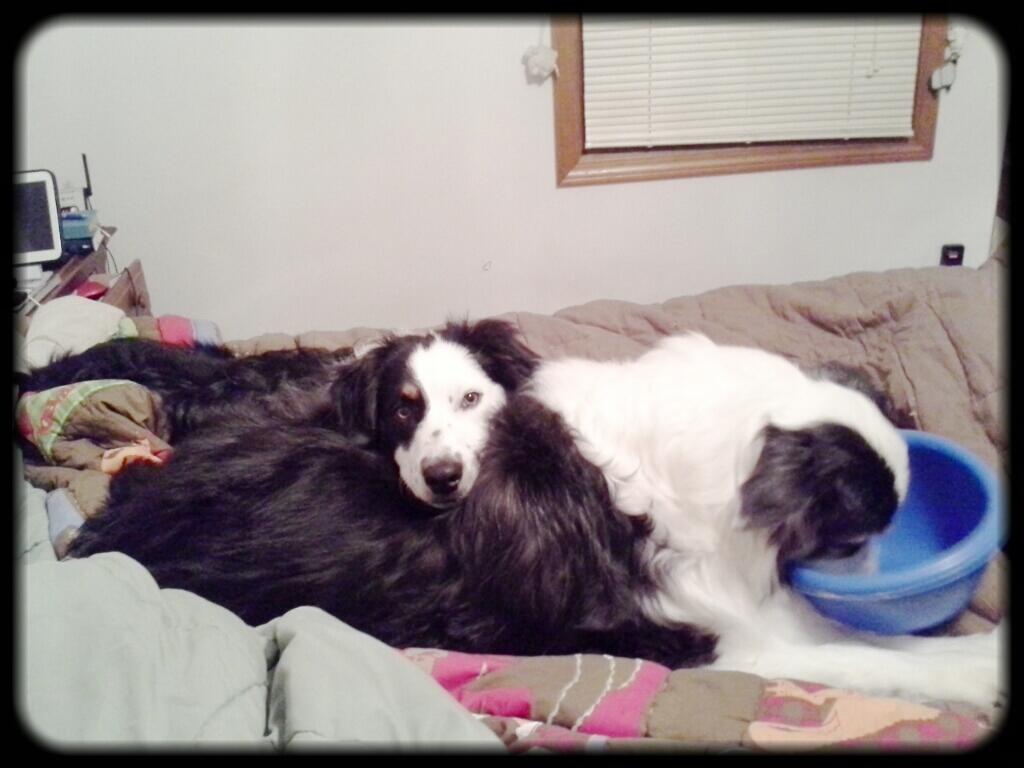 Harvey won't even let her eat in peace
They all love her like we do
She's the center of the pet world in our home
OK... can't talk about it anymore
or I'm back to the sobbing mess again
________________________

So I want a little ladder like this to put in my house

Saw it on Pinterest - a way to store throw blankets!
Isn't that awesome?
You could stain the wood on the ladder too
or paint to match a room
Another Pinterest thing I probably will never do
______________________
Speaking of Pinterest
Just google "Pinterest Nailed it" & look at the images
I laughed for a good 10 minutes straight
Here's an example of just one...
_______________________

Have a great Friday everyone
Hope you all stay warm & safe
We're getting more snow... unbelievable...