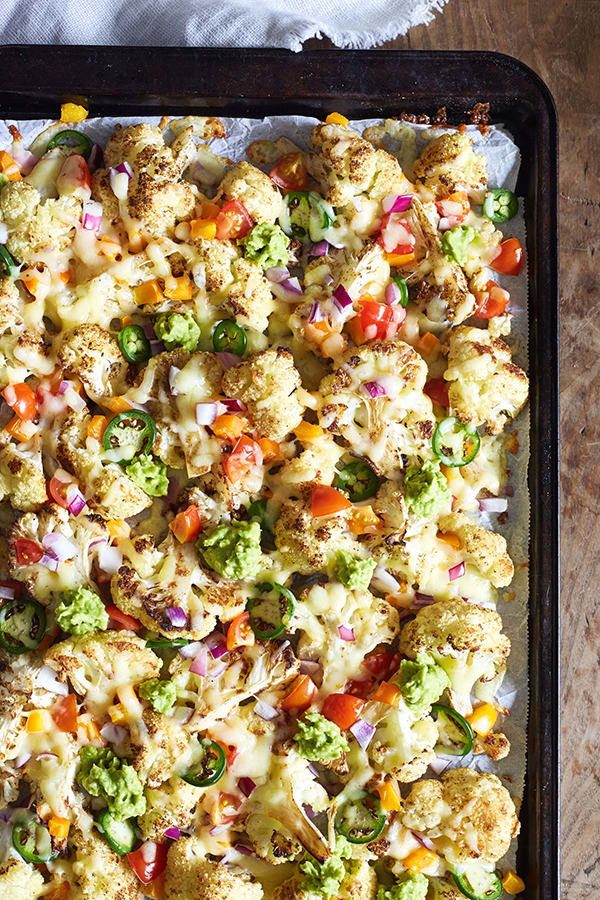 CHEESY CAULIFLOWER NACHOS
This sounds amazing to me.
LINK
Favorite Food - Part 2
I promised I'd put this up after talking about it yesterday.
This is AMAZZZINNNGGGGGG!!!!
LINK
Favorite Beauty & The Beast
Favorite Idea
The Teal Pumpkin Project
I love this idea... you take a pumpkin & paint it a pretty teal color
& that signals that you are passing out items for Halloween that aren't going to cause any food allergies for kids that have issues.
I love the idea just because there's so much JUNK & SUGAR on Halloween - its great for all the kids.
But especially for kids that have to stay away from things for their health - even potentially dangerous things, like peanuts & products with eggs.
Plus, the teal pumpkins are just pretty
Favorite Tee
OK... I'll be fair...I'll take 10 million...
Favorite App
I'm so excited that the 21 Day Fix finally brought out an app for Androids.
it's awesome. Really keeps me in check with my containers.
If you've never bought the containers, you can find the size of each container online - & this app shows what each container can hold (though as a vegetarian, its a little different) but it would work for those who wanted to try this plan without investing in it completely.
& the app is free!
Favorite Peencha
Favorite Funnies
This person must live with my husband too
.... when I started playing with calligraphy pens & now want to learn more about it
... when I watch another round of political debates
... how I feel around carbs
... when I would hug random Ironman finishers
... me at 4:00pm today
Totally Starbucks though
Happy Friday Y'all!!!!