I can do it... so close... 5 more days & I'm on vacation!!!
& after a weekend like this last one, I need it.
Whew... I think I stopped just enough time to sleep at night. Maybe.
Some highlights of the weekend.
... my niece had a tennis game on Saturday morning so my daddy called me at 7:30am & said, let's leave early & get some breakfast. I'm always up for some breakfast so it was a daddy date. A good way to start a day.
... Sophia is coming along so well in her tennis game. She ended up not winning this game, but she did the day before. I can see her progress so much. Sitting out there watching all the high schoolers play, it was killing me. I want to play again. Stupid shoulder. I told Sophia that me & Ricky could double team it though & play with her. I can hit some back hands which wouldnt hurt my bad shoulder as bad & Ricky can take the forehands. She was shocked her Uncle Ricky knew how to play tennis. A long haired guy on a tennis court? She wasn't around in the days of Andre Agassi... when he had hair.
... I got home in time to sit down for may be an hour. I started playing with my calligraphy... when Ricky told me I was going to push it on making my photo session appointment. I can get lost in projects so glad he pulled me out of my calligraphy zone.
... headed downtown to meet with a Senior from a high school I hadn't dealt with before. She was just the most beautiful girl. Tall & long legs. Plus, the most beautiful strawberry blond hair. I really liked her because we got to talk Ironman. She was a runner but ended up switching & now swims for her school, but she loves all things athletic & volunteers at the bike part of the Ironman. She is my kinda people... also because she saw a dog on our shoot & she got giddy excited & said, "I'm a dog person". Girl, you could be my best friend.
... I loved this girl came so prepared with the easiest laid back attitude I've ever seen. She wore the same pair of jeans in every picture - had on a tank top under her shirt & bought just 3 different tops & 3 different pairs of shoes to go with each. She said fashion isn't her thing & I reminded her that SHE was the center of every picture anyways. I can't tell you how fast it made the session go. Some Senior shoots can take over 2 hours with wardrobe changes. This beautiful girl? We were done in just under an hour & a half. & she got just as many pictures. I'm telling ya - this girl was high on my list!
... It took me an extra 30 minutes to get home with construction & roads closed. I was at my wits end by the time I got home.
... I had to stop for a bottle water at a local gas station. The lady that checked me out, who looked about my age gasped when she saw me. My eye bugged out confused like, "Did I do something?" & she said, "OH MY GOSH - you look just like my mom!!!"... um... excuse me? What? I look like her mom? This lady honest to goodness had to be my age. Did I look that rough that I looked like her mom? I made a note to put on extra face cream that night.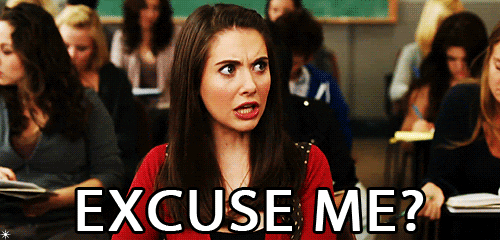 ... started editing pictures & trying out my new computer, to find out, it doesnt support RAW files. Oh Lord, help me. I spent 3 hours on the computer trying to figure it out. I finally gave up & figured this will be a vacation project to worry about. I've got pictures to edit.
... we had a really small group at church on Sunday but I loved that the girls were so excited that were there. They said they loved the more personal conversations - & I have to say, I agree. It was a great conversation on Self-Control & what areas we struggle with that in our own lives. I may have confessed my issue with Birthday Cake flavor Oreos!!!
... Ricky & I were able to sneak in some lunch together. He said it was the only time of the weekend he got to see me. It was basically true.
... Had to leave him from lunch to go to a meeting with my next bride & groom. I wish someone would have captured the look on my face when she got out of the car & she has her arm in a sling. Her wedding is 19 days away. I'm all of a sudden trying to envision working around a sling & a messed up arm.... ends up, she cut her hand as a surgical nurse with a blade & had to immediately go into surgery. She cut through nerves & they had to be repaired. Luckily, the sling should be off for the wedding but the palm will still be bandaged.
My face when I saw her get out of the car with the sling
... we sat outside at our meeting because it felt so nice... but then sitting in the sun for over an hour, my lips are sunburned. That's just the worst. I'm sure all that sun exposure did nothing for my skin & making me look like someone's 70 year old MOTHER!!!!!!!!!
... Got home in time to make out bills. #adulting No fun.
... Working on my computer again because I can't give up trying to figure out whats going on. After about 2 more hours, I FIGURED IT OUT!!!!! I went running down the hallway like Rocky when I got it to finally work. Whew! Talk about a brain twister!!!
... & off to start editing away.
I have another busy week ahead of me - a youth meeting, 2 photo sessions, a LuLaRoe party, editing, wedding schedules to make, plus, just get caught up at work to take off... I'm already tired.
How was your weekend?