I haven't done a book update since the end of my Winter Reading Challenge.
Wh-wh-WHAT?
I didn't give up on reading. Just have forgot to post any updates on it.
So here's my latest reads that I have gone to take in....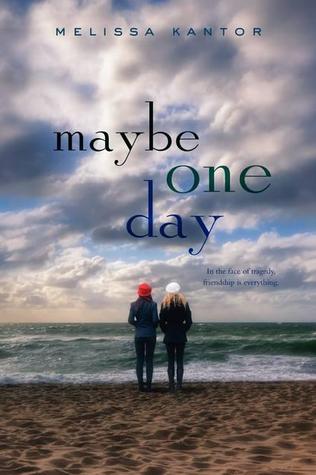 Maybe One Day - 4 out of 5
The story of 2 best friends in high school, who grew up together to be ballerinas & where dance was the center of their lives. They get kicked out of their ballet school & that seems like the most dramatic thing that could happen. It would soon be forgotten when one of the friends is discovered to have cancer. Oh mercy. This book just tugged at my heart having been through the experiences of having a friend who has cancer. I may have gotten teary eyed during this one. I did have one issue with the book & the way it made it seem like God was no where near during the pain, leaving one of the girls just angry at Him for it all.
The Unveiled Wife - 3 out of 5
I was given this book by the author to review. The story of a young woman looking for the right man to marry & to become the wife the Bible calls for. When they start having issues with intimacy, it effected their whole marriage. I was expecting this book to be more of a book on how to be a better wife, as the devotionals that she sends out daily are. This turned out to be more of a biography with the problems that were in her marriage & how they had to work on getting them resolved. Not what I was expecting. Not that it wasn't good - but not what I was going in thinking it was.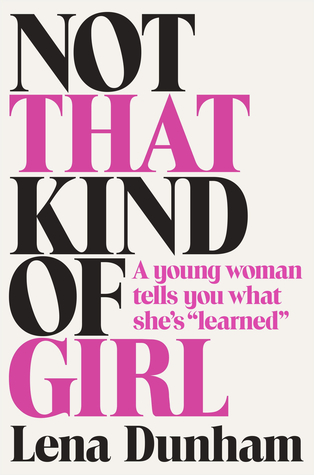 Not That Kind of Girl - 1 out of 5
Oh my goodness. I kept seeing everyone reading this book & thought, I love a good autobiography. Especially after coming out of Tina Fey & Amy Poehler & Neil Patrick Harris. This one for me? NO no no and NO. I didn't enjoy this book one bit. I thought it was crude, harsh, & just cringe worthy in areas. I just chalk it up to Lena Dunham being a totally different person then I am. Things that are normal conversation with her would not be with me. I just honestly didn't see how anyone could be entertained with this book.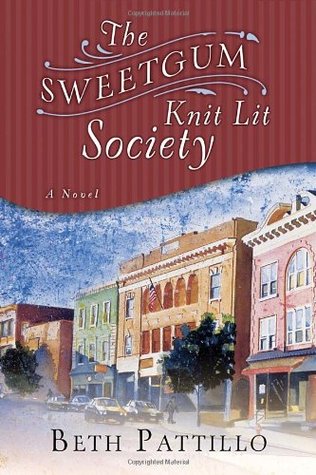 The Sweetgum Knit Lit Society - 4 out of 5
A story about a group of women who get together & knit & talk about books? Yes please. OK - this book is exactly what you would expect it to be. The stories of all the women in the group, all different, all intertwining. Add in a 'troubled youth' & how all the ladies each touch her & how they come together in the end. You know how it all goes. But I still loved everything about it.
You'll Get Through This - 5 out of 5
I just love Max Lucado & his writing. Something about it is easy for me to understand. This one was the same. This was the story of Joseph & the story of his relationship with his brothers who betray him & the life it led him to in the end. Max Lucado takes every situation & ties it back to situations we may be going through & reminds us that we can make it through the things life throws at us. I'm not even sure why I picked this book up, but I'm glad I did. I really do recommend it for anyone going through something hard in life right now.
Yeah, Maybe - 3 out of 5
This is another book I saw everywhere popping up in blog world. Written BY a blogger, which is cool. It took me back to the drama of the high school & all the different ways that being a teenager can be so hard. This was another story of 2 friends, who have always been close, even though they are 2 different people & have different values. Their friendship is tested when they both end up at the same school & their 'outside' lives clash with their 'school' life. Would the friendship hold up when other people step in between them? I thought it was a cute, easy read. It wasn't the most mind blowing book I've ever gotten my hands on, but it was totally worth reading just for the fun of remembering the drama of high school. Only in books.
So what books have you read lately that
I NEED to get my hands on?