Dont ever say I dont show up to a party... I may be a little late (OK, a lot late) but I finally am joining in.
The whole "4 things" posts that I was tagged in by a few people - thank you. I totally got it, I'm just slow at getting things done. Call it, mmm... life.
But here we go... all the things you wanted to know about me.
Four names that people call me other than my real name:
1. Becky Jo (That's basically everyone on my dad's side of the family)
2. Bec
3. RJ - which one of my blogger friends started calling me & I've heard it a lot recently
4. Nanny (The sweetest name of all)
Four jobs I've had:
1. Cashier at a grocery store (that was seriously a childhood dream... CASH REGISTERS!!!)
2. File Clerk
3. Pharmacy technician
4. Accounting Assistant
Four movies I've watched more than once
:
1. Beauty & the Beast (duh)
2. Wizard of Oz
3. Moulin Rouge
4. Talladega Nights
Four Books I'd recommend:
1. The Noticer
2. Mended: Pieces of a Life made whole
3. The Sea of Tranqulity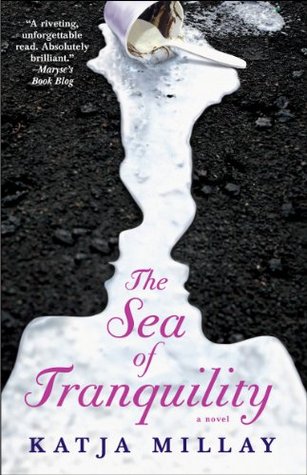 4. The Kitchen House
Four Places I've Lived:
1. In my parents house growing up
2. In an apartment with my best friend
3. In my house with my husband in Kentucky
4. In our now house with my husband in Greenville, IN
(That basically is every single place I've ever lived - thank goodness there was 4)
Four Places I have visited:
1. Orlando - DISNEY WORLD!!
2. Gatlinburg, TN
3. Las Vegas
4. Galveston, Texas
Four places I'd rather be right now:
1. Orlando - DISNEY WORLD!!!
2. Orlando - HARRY POTTER WORLD!!!
3. Gatlinburg
4. At home in my pj's taking a day off work.
Four things I don't eat:
1. The dreaded "C" word... I can't believe I'm going to type it ...cereal
2. Any creature that breathes air.
3. Oysters
4. Peas
Four of my favorite Foods
1. Avacados / guacamole
2. Fresh Pineapple
3. York Peppermint Patties
4. Pasta... all of it... all day long
Four TV Shows I watch:
1. Real Housewives (basically of everywhere)
2. Scandal
3. The Walking Dead
4. Dancing with the Stars
Four things I'm looking forward to this year:
1. Women of Faith conference
2. Volunteering at the
Ironman
3. Vacation
4. Fall & everything that comes with it
Four things I'm always saying:
1. SHUT UP!
2. They're an idiot.
3. HARVEY! NO!
4. Hold on... my phone is slow.
Can you relate to any of my answers?
Tell me some things about you!
& if you want to snag this & do it on your blog, its cool to be late to a party...
But let me know you are playing along.
I'd love to see your answers!