1.July 15th is
National Give Something Away Day.
What can you give away? Will you?
I have a whole bag of clothes that is ready to be given away...
never mind that the whole bag of clothes is Ricky's.... shhh...
2. Do you have a mantra? Please share with the class if you feel comfortable doing so.
I usually have some when I run that I always repeat in my head... I use the words over & over again "No pain - no weakness" ...
Or confession - I totally take Kanye's song & use it as a mantra
& generally in life, when I tend to go into an anxiety attack, I always will say, "You are OK"... I've recently stepped that up & memorized 2 Tim 4:17 in my own way - "God didn't give me a spirit of fear & timidity... he gave me a spirit of Power, Love & Self Control"
I'm big on trying to focus on positive words.
This little girl is still my hero... "I can do ANYTHING GOOD"
3. Who does the grocery shopping in your house? How many times a week do you shop? Do you make a list or pray for inspiration in the produce aisle?
I do the grocery shopping, though Ricky usually stops a few times a week at the grocery to pick up his mocha drinks & protein drinks. I think he spends more on those drinks then I do the whole grocery bill. Yikes.
I sometimes go in with a list, but for the most part, I get the SAME stuff every week so its just like a mindless activity... YAWN....
4. Is there a TV show you're embarrassed to say you watch? You're going to tell us what it is, right?
I have no shame... I watch a lot of stupid TV. My husband would instantly say that I should be embarrassed to watch all the
Real Housewives
, but I love those ladies & the harsh problems they have of pulling off lavish parties. I mean, that's hard life right there.
I guess the most embarrassing one I have been known to watch is
Teen Mom OG
...
I remember when 16 & Pregnant came out & I just was hooked on some of these ladies stories. I like they've kept up with them over the years.
That show &
Catfish
are the only 2 shoes on MTV I ever watch.
MTV - what happened to you?
5.
A recent article
listed fifteen words we should eliminate from our (written) vocabulary in order to sound smarter-
that, went, honestly, absolutely, very, really, amazing, always, never, literally, just, maybe, stuff, things, and irregardless

Of the fifteen, which word is your most overused?
That? You can't use THAT? Isn't that a basic word used in regular sentences? THAT really is literally just the dumbest thing I have honestly ever heard. :)
My point - I use all the words quite a bit. I never claimed to sound smart though.
Side bar: "irregardless" - I don't think I have ever used that in my life. I need to get on top of that one.
6. So apparently
dying your hair gray
(in your youth!) is a thing right now. It's called 'The Granny Hair' trend. Your thoughts?
I spent way too much money to keep my gray away... but kids today have their own style. Go for it YOUTHS! ... but remember, you will look back & think "What was I thinking?"
This used to be COOL too... remember that 'trends' bite you in the butt in memories via pictures
7. A while back
Buzz Feed
asked members to share the most beautiful sentence they've read in a piece of literature. A hard thing to narrow down, at least for me, but let's try. What's one of the most beautiful sentences you've ever read in a piece of literature?
~Harry Potter & the Chamber of Secrets
8. Insert your own random thought here.
OK... I'm so confused...
So as I'm looking through my favorite quotes on
Goodreads
for the answer above... which by the way,
Goodreads
is the best place ever if you are a book lover... & I almost used this quote:
From the book "Streetwalking with Jesus"... one of my favorite books...
& then look at the author.
John Green?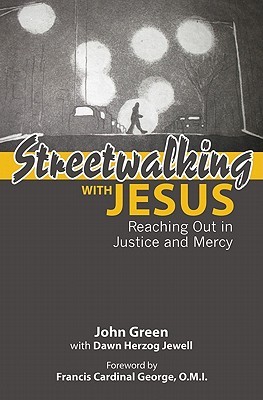 WHAT? The same John Green that did
The Fault in our Stars
&
Paper Towns
?
... so I have literally spent the first hour of my morning looking & finding out that this John Green is
NOT
the same John Green of teenage angst novels...
But THAT John Green (the big time popular author that won a MTV Movie Award) is the picture of the author for Streetwalking with Jesus on Goodreads...
I'm so confused!!!!
I guess the REAL John Green of this book doesn't mind his book getting attention from a popular author with the same name...
...in the end, I have discovered I invest way too much time in useless things...