It
finally
happened...
Beauty & the Beast came out. Oh my heart!!!!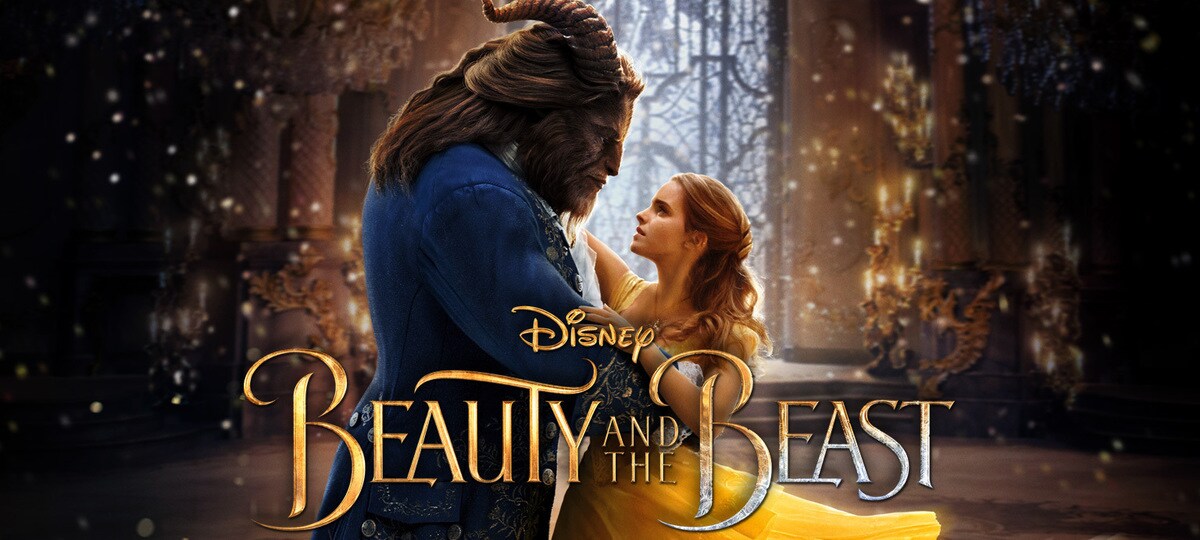 I honestly cant tell you how excited I was to finally - FINALLLLLLLY - get to see it.
But I'm going to tell you - my weekend was so busy, I'm going to do my thoughts on the movie tomorrow. It deserves a post in of itself. You know in my world, in my heart - it totally deserves all the thought put into it.
Plus, my weekend was so busy & hectic, I dont want to lessen any of the exciting things I did this weekend...
So I'm basically going to do my weekend in pictures....Ready for one of the busiest weekends ever?
Of course with St. Patrick's Day being on Friday... I made sure to sport my green. & do you know I was the ONLY one in the office wearing any green clothing? Crazy!!!
Left work to do some grocery shopping. Ricky scared the FIRE out of me by kneeling down at the back of my car when I got out. I didnt know he was already there - he had told me on the phone he was going to go ahead & head home since he was so tired. So when I opened my car door & saw a man hiding behind my car, I nearly passed out. Good to know I couldnt even react. No scream, no movement. Just froze. That's kinda scary to me.
But after picking up a few things at the grocery, we ended up heading over to Penn Station for an early dinner. It was nice too because we had the whole place to ourselves. Ricky always says he rented out the place for us whenever anyplace is empty ;)
.... I was so bummed out about not seeing Beauty & the Beast on Friday but knew with UK playing in the NCAA tournament, there was no getting Ricky out of the house... so instead, I took to working on hand lettering & drawing to get out my love for the movie.
... having an early dinner, I knew Ricky was going to need some energy for his long night of basketball cheering. So while I couldnt go to the movie, I ended up being a good wife & made him a sweet treat. Good thing I love that guy ;)
... I ended up going to bed early because race #2 of the Triple Crown was bright & early....
... My alarm went off at 5:10 ... on a Saturday... that's the worst. But got up & got ready for the race. Ricky decided after a night of long basketball games & with a hard week of work behind him, he was going to sit this one out. I'm not going to say he's the one who makes me late to races, but I ended up getting a wonderful parking spot & got there with 30 minutes to spare... I'm just saying ... cough cough....
... The race went really well. For me anyways. I had cramping issues again. I guess with that stomach flu messing up my world, I'm just going to have horrible stomach cramps the first 2 miles from now on. It eases up & then its totally OK afterwards. That made me feel better telling myself "It'll end soon". I ended up nearly 5 minutes faster than last year. But I thought for sure I was going to do better than expected but then came that last mile!!! It was like head straight into STRONG COLD WINDS. Oh man, I was planning on killing the final mile to PR & that hard mile - I guarantee was my slowest. I was so bummed. But still proud of myself for finishing - no matter what.
... Headed home & jumped in the shower & drank a hot cup of coffee to warm up.
... & then the time had come. I put my hair up in a messy bun, still wet from my shower & we headed out to the movie. Oh mercy. I legit teared up when the lights when down & the music started. I knew I would. I told Ricky this was like the move epic movie to me. I mean, when you wait to see something like this for so long... it hit me in the heart.
... I got the most compliments on my shoes in the theater. We were sitting in the front row where people had to walk by looking for seats & so many people were like WHERE DID YOU GET THOSE? They are pretty amazing, aren't they?
... having run a 10K & not eating any thing afterwards, I was STARVEDDD so I felt OK doing a carb-fest of pretzel bites in the movies. #anyexcuseforcheese
... LOVE LOVE LOVE LOVE &
LOVE
the movie. Again, I'll talk more about it tomorrow.
... We ran out after the movie to get some 'real food' - that ended up costing less than what the concessions cost at the movies. YIKES
Chuy's "Special Nachos"... THE BEST!!!
... Time to head to our grandbuddy's first birthday party. Cant believe little guy is one year old. He was actually born on St. Patricks' Day. Little good luck charm.
This is the look on his face 99% of his life - he is the HAPPIEST BABY IN THE WORLD!
... headed home finally to sit down for a bit - I was EXHAUSTED!!!!! & then didnt get to sleep at all with our grumpy old man. I think with his vision 95% gone - his nights & days are messed up, because he sleeps all day long & then is up all night long. So I had to let him out 4 times throughout the night & just stayed up after the 6:30am wake up call. Sigh... I try not to complain about it though. Love my little guy.
...Headed to MSM & it was the BEST DAY! We were focused on serving in the church & our little middle school group got to head to serve with the kiddos. Oh my gosh - I forgot how fun it was to be with little ones. & I think I enjoyed it more to see my 7th grade girls being so good with the kids & just the BEST servers!!! We all just enjoyed it so much. We're all now talking about serving together in here for some of the Easter services. Our church is having EIGHT services. Just at our location. There's over 40 services between all the locations! WOW!!! ... but I am excited about serving in the church with my girls that already have the best servants hearts!!!
... The best day continued when 7 of my girls hung out together so we could go to lunch & to grab some ice cream & then headed out to see Beauty & the Beast... Yes, 2nd time for me. I'm sure this is only the beginning ;) ... but I just loved seeing it through their eyes. & one of my special girls sat next to me & she was just the cutest singing the songs & gasping at the right places & crying in the same areas I did. She also cracked me up when the Beast turned human & she was like, "YES!!! He's hot!!!" ;) haha... these girls
... I dropped the girls off about 6:00pm & then finally headed home. Ahhh - home. I needed to do adult things like bills & clean... but I was legit SPENT ... & figured all that stuff can wait till tomorrow anyways. So it was just time to sit down & get ready for some Walking Dead....
& just breath that I made it through this weekend... a race behind me, a birthday celebration of a special little baby, some amazing time spent with my MSM girls & my new favorite movie finally out for me to gush over. This weekend is totally going high in the rankings of weekends.
Anyone run any races this weekend?