I love how creative Jana is with these every month...
So here's just a fun way to learn a little more about one another...
The 3 things....
*Movies I quote often
1. "You go Glen Coco" from
Mean Girls
2. "Things will be alright in the end, you'll see".. Mrs. Potts from
Beauty & the Beast
. Come on - you know that had to be in there!
3. The scene from Talladega Nights... I say this one every time I'm stuck in traffic & want to just get out & run!!!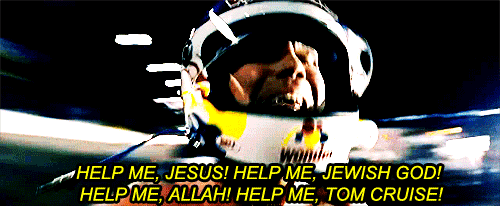 "Help me Jesus! Help me Jewish God! Help me Allah! Help me Tom Cruise! Tom Cruise use your witchcraft on me to get the fire off me! Help me Oprah Winfrey!" — Ricky Bobby
*Podcasts I can't stop recommending
1. Homecoming
2. That Sounds Fun / Annie Downs
3. Modern Mrs. Darcy
*Apps I use everyday
1. Instagram
2. My Fitness Pal
3. Facebook
(I'm totally BASIC in this area)
*Words I hate
1. Cereal ... I'm literally gagging right now
2. Fat
3. Cancer
*Most recent Amazon purchases
1. Gymboss Interval timer
2. Neutrogena Naturals face wipes (these are so hard to find in stores!!!)
3. Garnier Skinactive Tinted Eye Roller
*Weird foods I eat (or stuff that most people find disgusting)
1. Peanut Butter & Banana (this grosses Ricky out - I think its fairly normal)
2. Tofu - again, a lot of people think that's awful.
3. ....
(Y'all - I get so grossed out so easily by foods myself, I dont feel really adventurous in that area)
*Things I'm excited for in April
1. Our youngest girl is coming in for a weekend
2. Another Readathon is coming up on April 28
3. The Greatest Showman coming out on DVD
Feel free to grab the questions & join in!