What We're Eating This Week
I'm trying my hand this week at some gnocchi
with some mushrooms & a lemon sauce on it.
I'm trying from my Emeals list - so we'll see how it goes.
What I'm Reminiscing Abou
t
... when I used to be in shape.
Man... it doesnt take any time to loose every bit of strength & muscle tone & health, does it?
Especially when perimenopause has chased you down & you're counting down the months to menopause. How unfair is it sometimes to be a woman?
What I'm Loving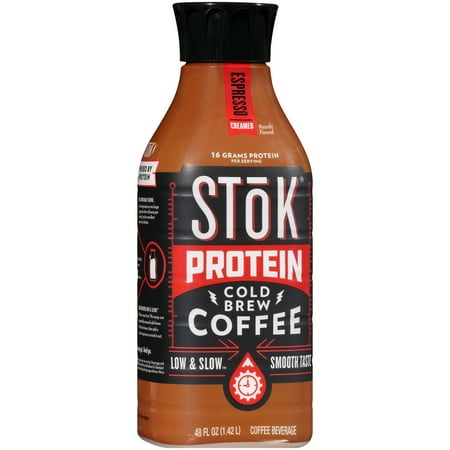 I'm really struggling lately on getting protein & this is making it easier for me.
It's delicious!!! & has a good amount of protein in it.
I'm going to use this as a little after-workout protein boost.
Ricky likes it too - so needless to say, I bought TWO bottles for the week


What We've Been Up To
Teaching Ernie how to catch a frisbee.
It's so funny because he HAS to jump before he takes off for the frisbee - which totally makes him late to getting to it. We've now tried the method of doing a fake out throw so he'll jump first & then we throw it & he's ready to run. Ernie is such a weirdo.
What I'm Dreading
Not really dreaded, but anxious to see how it turns out....
Started a new blanket for my nieces.
It's driving me nuts because the colors are hideous. Green & yellow.
It almost killed me buying the yarn because I know this is going to be such a strange combo for me to work with
BUT... I get most school colors arent that pretty.
Mine was purple & gold after all - not really the best either.
My brother reminded me its a NFL team's color as well.
Who thought green & yellow was a good combo? They need to be evaluated.
What I'm Working On
Cleaning my front room (my library)
It always becomes our "hold all" room for the holidays & since we had Christmas all the way up to February, it's still got wrapping paper & boxes & all sorts of totes in there.
I want my room cleaned up so I can use it to sit in & read - or at least have my pretty library room back!!!
Warmer weather!!!!
I think we're actually NOT supposed to get any SNOW this week.
Maybe? Fingers crossed!!!



What I'm Watching / Reading
Since we just added Hulu to our mix, I'm catching up on The Mindy Project.
I forgot how funny this show is
& I'm also going to catch up on
Station 19
What I'm Listening To
The Greatest Showman
Soundtrack
I'm late to this party & making up for it.

Though I have to say, I'm disappointed in the Soundtrack that the song "This is Me" isnt the one from the movie. It's a remix sort of tape. I want the original. UGH!



What I'm Wearing
...anything that fits at this point in my life....
What I'm doing this Weekend
It's going to be a fun & busy weekend.
1. I'm SUPPOSED to be running a half marathon - so I'm either going to pout about it & go in dential or I may go down with some signs & cheer on my friends that are doing it.
2. There's also a readathon happening on Saturday!!!
3. We're having a fun Joyster date out on Sunday - not sure what we're doing yet.
4. & I have a mini photo session for Mother's Day of a brother & sister.
Gonna be a go-go-go weekend
What I'm Looking Forward to Next Month
The big Royal wedding!!!!
Yes, I will be up at 4am waiting & watching every minute of it!!!
I guess my invite got lost in the mail.