Ok... so I got to experience a new world this weekend. One I never thought I would ever be involved in in any sort of way... until I met my youth group of girls & found out that some of them are involved in pageants.
Yes, I have grown up watching beauty pageants & would always sit watching bathing suit competitions & swearing off food forever & sitting with dreamy eyes focused on the screen when the evening gowns came out & holding my breath as people would walk in heels & dresses that seemed to get snagged under their feet with each step. I'd totally be the girl that would trip & fall on their face. No doubt.
When I found out not one, but two of my favorite people in the world was competiting in a local Miss America Organization pageant, I knew I had to be there.
The two participating? One of them is one of my HSM girls - one of them who I have just connected with a special bond & I just knew I had to be there to cheer her on. Especially when she told me she was doing it & I had a conversation that went sort of like this....
Me: You know if you dont win, you're still beautiful & wonderful & an amazing young lady & a pageant doesnt define who you are - right? You understand this.
Skylar: Ummmm......NO!
Me: Skylar - stop! You dont need a crown to tell you how spectacular you are - right?
Skylar: NO! I'll die if I dont win!!!!!
Teenagers are nothing but dramatic... & I remember that feeling when I was young. The good ole days. So long ago........ sigh......
But it made me REALLLLLY nervous for her.... reallllly nervous.
The other participant was the beautiful real life Disney princess that was my co-leader the past two years in MSM. She was participating in the category for the older girls - so at least they were up against each other.
Jana & Skylar! My girls!!! I love them so much!!!!
I loved that my group of girls was all about supporting & cheering these girls on. So I knew I couldnt miss this for the world.
Seeing a pageant in real life is a new & fun experience. It takes guts to stand up in front of a crowd - especially in a bathing suit - & have questions thrown at you that you have to answer so well spoken & without any grammar mishaps & of course, HEELS! Yikes! I was super impressed with all the young ladies.
I especially loved the talent competition of the night. Both Skylar & Jana sang & they are just blessed with beautiful voices.
I didnt expect to get all emotional hearing Skylar sing either - but when she sang
Tightrope
from
The Greatest Showman
- it was just the sweetest little voice. Plus, I love that song & I was just so impressed with Skylar doing this in front of everyone, I just teared up. I think seeing her momma, who was sitting in front of me, cry as well, just pushed me over the edge.
& of course, our Real-life-Disney-Princess Jana sang a Disney song. I love her Disney loving heart. She sang
Reflections
from
Mulan
!!!!! She's just full of talent always. She has sang & led the worship many times in our church, so I loved getting to hear her beautiful voice again.
& can I stop & say one girl's talent - she ROLLER SKATED!!!! Did a dance routine on some Rydell's.... I WAS DYING. I was loving it!!! Where are my skates? I wanted to lace them up & roll up & down the aisles cheering her on!!!! #skategirlforever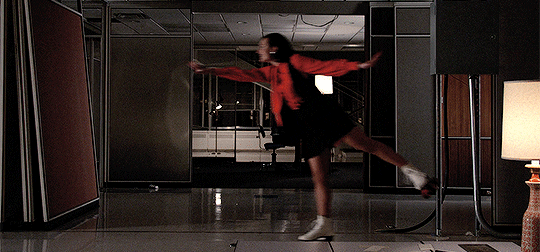 Both girls nailed their questions, & they both looks AMAZING in their gowns.....
I really loved that the current Miss Indiana was there. Of course, when you watch pageants on TV, you cheer on your state - but after seeing our Miss Indiana in person & hearing her talk - & especially after hearing her sing??? GIRL CAN SINGGGGGGGGG!!!!! - I am so rooting her on. She was everything you expect in a crowned pageant Queen representing your state.
& then before we knew it, it came down to the results. I dont think my heart has pounded so hard. Me & all our group of girls were just holding hands & just as anxious.
It came down to Skylar & one other girl for the winner.....& when they announced the winner of Harvest Homecoming Miss Outstanding Teen 2018.....
IT WAS OUR GIRL!!!!!!!
Let me tell you - I'm not sure you're supposed to attend pageants & treat them like pep rallies or something, but all I can tell you is my voice was gone by the end of the night from screaming & hollering... & especially when Skylar won? Forget it - we were like crazed women screaming our lungs out. SO HAPPY FOR HER
& her reaction was just SO Skylar. She basically squat in her dress & they had to get her off the floor a few times.
Sorry for the bad pictures.... I was trying to be sneaky - you werent supposed to take pics... like that wasn't happening - everyone had phones out, but I was shaking so badly, quality pics were just out of the question.
I even took a video, but I'll spare you because it's just basically a video of me screaming full pitch, alongside my girls & a punch of video of the floor & ceiling & the seats around me because I cant hold a camera steady for anything when I'm so excited.
Our small group of girls
& then we got to Jana's round.... & we are so proud of her. She ended up coming in as FIRST RUNNER UP!!!!! How incredible is that? Especially because she just applied last minute & she's totally not a pageant girl where its her life. She just thought she'd give it a try & she came in right behind the winner. Of course, I think she should have won ;) haha ....may be a little biased.... but I'm so impressed with her. If she made it a mission to really invest in pageants, I have no doubts she'd be Miss Universe one day. No doubts at all.
She is totally a Queen to us. We love our Jana!!!!!
It was just the cutest things to me to see these girls supporting one another & cheering them on & feeling the excitement for their friend. One of Skylar's friend, my little precious Josie (I adore this preacher heart girl) - she was literally crying so hard when Skylar won - like SOBBING. & she couldnt stop. She was just that happy for her friend.
Is there anything cuter than that?
There's so much jealousy & comparison & envy in people anymore with social media - & here was this friend who was so happy for her friend & what this meant for her future & she was just so filled with joy for someone else. I just love it so much!!!!
What a night....
& I aint gonna lie... I had visions of
Drop Dead Gorgeous
the entire night. Anyone else ever see that? Am I showing my age here?
& I guess being pageant inspiration was on my mind because most of the weekend, I ended up binging the new show on Netflix.....
um..... I'm not sure what to think about it. One minute I loved it & one minute I was laughing at it & then the next, I was like, This is the stupidest thing I'm wasting my time on. But I had to see how it all ended - so yeah, I watched all 13 episodes....
& now, all I want to do it wear a tiara... why? Just because....
I told my girls I'm going to get some material & make us all sashes & buy us cheap party tiaras for us all to wear because.... why not? We're all children of God.... Princess in our own rites - right? :)
So how was your weekend?
Have you ever been to a pageant or been involved in one?
Watching this show on Netflix?