Happy Monday Tuesday!
I honestly have no real good reason for not posting yesterday except being preoccupied with wiping down every surface with Lysol wipes & spraying everything with Lysol spray & washing my hands every 10 minutes.
I'm sure a lot of you saw on the socials... COVID has hit our household. At least its not hit me ... yet.... knocking on wood it doesnt. But it got Hubby. Kicked in the gut... more like his back.
Friday evening, he was sort of feeling blah. Went to bed early & didnt really feel like himself - but he woke up around 2 am just moaning & groaning. I thought he was having some sort of heart attack because he really didnt sound good. I asked him what was wrong & he said his whole body hurt so bad. He just couldnt get comfortable. He couldnt lay down, it hurt to stand - there was just no where to go for relief. Sort of being on a boat & being sick & no land was near to get off the rocky waters.
We got some Tylenol in him & it helped for just a little bit... the aches & pains would come back in just a few hours... it was a long night.
... that turned into a long day.
He ended up with chills so bad that he was just sitting in front of a heater trying to warm up. Poor guy. If you went into the Webster dictionary, you would have surely seen his face under the word "MISERABLE"
I had to run out to take some bank deposits & drop off some stuff for work & had intentions to pick up groceries.... that turned to a big nope. I set it for 10am... only to be told it would be 7pm before it would be ready. Of course it would.
I spent most of Saturday just on the couch reading & trying to do whatever I could for Hubby.
I got an appointment for him to get COVID tested & he kept saying not to bother - it wasn't COVID - he just felt bad - he thought it was like the flu. Which, we just recently had some family that felt just like that, which is why I thought to get him scheduled for a testing. He expected coughing & high fevers & sore throats... looks like COVID comes in all kinda of fun shapes & forms.
All night Saturday was just another really tough night for him... its awful seeing someone you love just feel so bad.
Sunday, we went down & I stayed in the car while he got tested.... & he called me in less than 15 minutes asking me what pharmacy we use. I was like, that cant be good....he came out & got in my back seat & said, "put your mask on" - I was like, NOOOOOO - you're kidding, right? I mean, I thought it was COVID, but when they really say someone has it, its like, Oh dang it - you've been in my face all weekend. You're so contagious. Greeeaaattttt.
I ended up running down & getting my groceries with curbside service & then went to fill up my car on the way home & then noticed looking in my hatchback all sorts of Capri Suns. I dont think I have tasted the flavor of Capri Suns in about... oh.... maybe 30 years? I opened up the hatch & saw a bunch of groceries I would NEVER ever order.
You have got to be freaking kidding me.
I asked Hubby if he felt OK enough for me to drive back down to the grocery since we were just about half way... we headed back down & I had to call the store & tell them I had someone's poor choices of food selection in the back of my car & where was my much needed Natural Bliss coffee creamer? we're going into a snow storm people - I NEED MY NATURAL BLISS COFFEE CREAMER!!!!!
I honestly think they ran around the store & picked out everything again because we sat out in the parking lot for 30 minutes. Poor Hubby was so miserable - he had to keep getting out & just walking around the car because his back was so sore.
We were gone for maybe 2.5 hours but it felt like we had driven to California & back. Just get home - that's all we wanted.
Then it was all about scrubbing everything down - wiping things down - making sure I have a utility belt with hand sanitizer in it & masks in it to pull out whenever we were in the same room.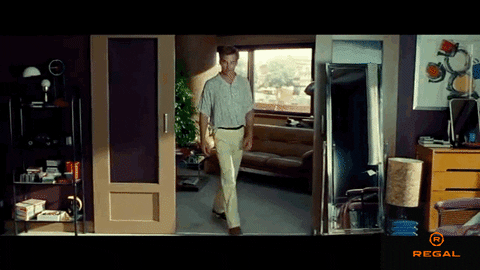 I need to buy right to calling fanny packs COVID SURVIVAL BAGS
The doctor said a lot of his back pain is because his lungs already sounded like they were having some issues & they wanted him to move as much as possible. Well, when its freezing cold & the drive way is like a luge for the Winter Olympics, he can just stay inside & walk the halls - which we dont live in the Karadshian mansion or anything - so he was walking by me 30 dozen times. Just what I want is COVID air to be flying around. ... .sigh.... I'm trying to be vigilant but wont really be surprised if I find myself with a positive test soon. I go later in the week to get tested.
Many times through the day, Hubby kept apologizing that it was Valentine's Day & he didnt have me flowers or candy or dinner... I told him to stop. This is our 29th Valentine's together... this is what growing old together & sickness & health is all about. The memory of this Valentine's having to stay 6 feet away from each other will definitely be one to remember.
Our Valentine feast was grilled cheese, some chili & a extra special dose of lovely Tylenol... & for Hubby - some steroids because he's special.
I spent the rest of the night sitting on the couch finishing watching Away on Netflix - only because I'm always late to the party on everything. I really enjoyed that show & hope they have a season 2!
... oh, scratch that... just looked for an image & saw it was canceled. Of course ... because that's just how to top off the weekend. Geez....
So tell me about your weekend...
Anything exciting happen for Valentine's Day?
Did you watch Away... am I the only one who really enjoyed it?
Have you survived coming out COVID Free from a house that had someone with it?
Tell me your secrets