Well, this weekend didnt turn out how I thought it was going to.
I mean, I didnt have any plans except to read - basically my plans since March 2020... but after work, I went over to take my mom to do her grocery shopping.
It was funny because we got there around 6:30pm & while we were shopping, they came on the speaker & said, "We have some remaining COVID 19 Vaccines if anyone want to come to the Little Clinic". I didnt pay much attention to it & we were shopping on... when about 10 minutes later, a nurse comes up to me in the frozen food aisle & says, "Do you want a vaccine shot?"
...ummm... excuse me?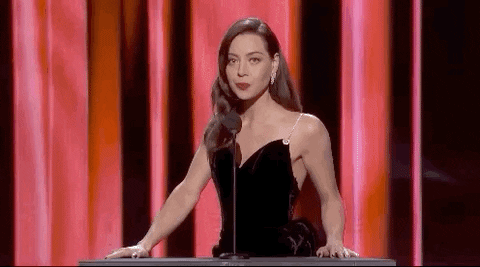 She asked again, telling me that they had 4 shots left that they had to use for the end of the day & wanted to check & see if they could use them. I told her that I had had COVID at the end of February & I was told I needed to wait a period of time before getting the vaccine. She told me we could ask the doctor.
I asked her what kind she had & she said, all 3 of them. .... OH REALLY? Hmmm...
She told me they had 1 Johnson & Johnson, 1 Pfizer & 2 Moderna left.
I was kind of taken back a little bit because I always knew I'd get vaccinated but never really put a LOT of thought into it because I knew I had some time to schedule for it. My first instinct was just to get the Johnson & Johnson so I didnt have to get 2 shots. If I'm going to do this - let's do it all at once & get it behind me, right?
So I told the nurse, let me call my husband & she said, "Call him while following me - they may be gone already"... I pick up the phone & Hubby thought I was joking when I told him, "I'm getting the vaccine right now". He really did think I was joking.
We got up to the counter & there was another lady there ahead of me & I was like, OK, if she gets the Johnson & Johnson, then its not meant to be for me... & she chose the Pfizer shot - which made me think, Wait, should I get the Pfizer? Its the reason I'm an Enneagram 6 -I am HORRIBLE at making up my mind & decisions - & honestly, this is probably God working behind the scenes to get my vaccinated because when it came down to it - it would have been a bigger hassle to make an appointment & research what vaccine to get & all the other 5000 questions I would have come up with.
I asked the doctor about me getting the shot having just been about 7 weeks out from my COVID diagnosis. She told me that it would be fine. I may have a little stronger of a reaction in symptoms because I may have natural antibodies remaining - so SUPER DOSE of antibodies for me.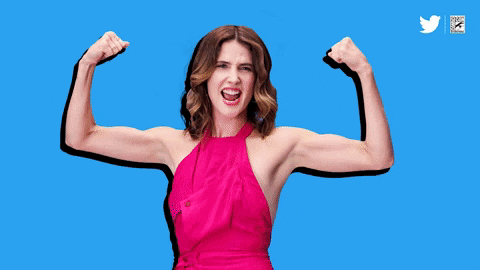 Of course, I was asking a lot of quick questions about the Johnson & Johnson vaccine & she was explaining it to me but all I heard was ...... ...... ..... nothing live injected... .... .... simulates a cold..... .... ...
I honestly was so nervous, I didn't hear anything. But I said, let's just go for it - get this behind me.
& then ... JAB.... & I didn't feel a thing. Literally didn't feel the needle at all.
I told the doctor that I dont know how to feel. I feel excited that its behind me & also scared to death - & that both reactions make me want to cry - so yes, I did get teary eyed.
Then I asked her if I could take a picture & she laughed & said SURE - & told me I was the 3rd person who asked her to take her picture with the vaccinated people. She was just great.
We had to hang out for 15 minutes to make sure everything was OK .... & then me & mom checked out & I got her home & all her groceries in & then I headed home.
That's when I really panicked - no turning back now. Did I do the right thing? Did I get the right vaccine? Am I going to have a stroke & die in like 10 minutes? Because if you want to know anything bad about the vaccine, all you gotta do is pull up any social media app & you're gonna hear every horrible thing that can possible exist.
I knew to get home & get ice on my arm. The doctor told me that & I could feel the soreness building up quick....
& then I went to bed trying to relax & get some sleep.
Saturday, I woke up & felt just fine. Sore arm - that was it. I was super happy with that. Because I had to run to the bank to drop off a deposit for work & then I needed to rush back in the grocery because I had forgotten to pick up some things when the vaccine shot interrupted our shopping.
We picked up some lunch & then headed home.....
... & then....... it all went downhill from there.
About 1:30pm - I could instantly feel something shifted. It felt EXACTLY how it felt when I had COVID - that "nervy" feeling that I talked about. When I would move my body a little bit, just to turn my head, it felt like every nerve in my body was jolted with electricity. I knew the symptoms were coming on. I took my temperature & it was 100.1... here we go.
I turned on Netflix & ended up watching My Fair Lady - because I had never seen it & always wanted to & it was a long movie - hoping to distract me.
& can someone please talk to me about this movie? As much as I love musicals - was it just a feverish haze, or is this movie just NOT GOOD? It got on my nerves so much. Henry Higgins is a JERK. & that voice of Eliza at the beginning... it was going through me like a knife....Her dad, I had to fast forward every scene with him - THE WORST! & the ending??? WHAT? I have questions.
I felt this same mood while watching this movie
By the end of that 3 hours, I was feeling pretty bad. It truly felt like I was having flashbacks of COVID. My back was aching so bad, the chills were CRAZY, my head hurt again - & ironically enough, it was exactly in the same spot in my head where I couldn't even touch. It was like deja'vu.... except it was like a 5 on a scale instead of a 10 like I had in February. & of course, no breathing issues. & it helped out mentally knowing this wasn't going to last as long as my COVID did.
I watched my temp just going up every time I took it.
I finally took some Tylenol & it did help. It was crazy because my temp got a little bit higher (101.8) & then I felt my heart pounding & I started sweating like
crazy
& I guess my fever broke because it dropped to 99.9. Things got better from there.
I did end up sleeping well through the night & ended up taking my temp throughout the night & it was actually normal.
Sunday - I woke up feeling so much better... & as the day went on, I got a little bit of a low-grade temperature that would come & go all day long. It got to 100.1 just once - stayed in 99 range the rest of the day - but I felt so much better. I didn't have the body aches any longer - I didn't have the chills - I felt like eating again. Just tired mainly - & my arm is red & has a big ole painful knot in it. But I was a 2 on the scale Sunday,,, totally a different day than Saturday.
I'm glad that's behind me. Didn't expect to get the vaccine so quickly. And I have such two-fold feeling on the Johnson & Johnson choice of shot. I know they say that's not the most effective one to get - BUT I already had natural antibodies anyways - so I think combined with the vaccine, it'll be good enough to keep me covered for awhile. And the best part to me - no more shots. I love the One & Done.
Of course, I've had people getting in touch with me telling me the downfalls of the vaccine & why I SHOULDNT have gotten it & messages of how its a scam & words like sheep & "Fauxcine" & how I am now microchipped by Bill Gates (Beam me up Scottie) - because that matters now after I've had the vaccine anyways? ... I just cant.... We're all on our own journey & making our own personal decisions. I dont agree with some & not everyone will agree with me. I truly believe everyone has to make the decision on what they feel is best for them. I'm just really still amazed at the false information that is out & is continually spread as truth - only causing more confusion, division, more strife, more conflict. What a crazy world we live in.
These are the days & moments that I am just putting trust in God & hoping that this all helps & is safe & will help in some way to put this pandemic behind us & maybe save someone else's life & not be someone who continues to spread COVID into the future. I'll be proud to be one of many vaccinated people who thought of others & looked at the bigger picture. If that makes me a "sheep" - so be it. I'll just keep on knitting along ;)
I also want to end this with noting - which I know it goes without saying - but this was MY experience. I know every person that has taken the vaccine has had their own individual experience. Some with no issues - some with worse, some with NEW & IMPROVED issues - just how COVID works too - the beauty of having individual bodies. I figured with the way COVID back-slapped me & then kicked me in the lungs, I didn't think I would come out of the vaccine with no problems either. So to have basically 24 hours of tough side effect symptoms - I'm thrilled with that. Feel like its worth it if that means I wont have to feel the effects of COVID for a long time to come.... Lord, let it be.
Have you gotten your COVID shot?
What kind did you get?
What were your vaccine side effects?
Biggest question - have you seen My Fair Lady & did you like it?