.... I have never listened to more talk radio or to shows about politics in my life since lastTuesday. I'm so curious to hear what the latest news is & what everyone thinks. I need to make the switch over to my Christmas music to ease the stress in my mind.
... Speaking of Christmas music, I cant wait to put in my two favorite Christmas CD's. Casting Crowns "
Peace on Earth
" & Josh Groban, "
Noel
" ... they will stay in my player until New Years Day.
... saw a post that said, "
Love trumping hate involves a lot more assault & arson than I expected
"... that made me laugh. & I figure laughing is better than crying at the reactions of some people this past week.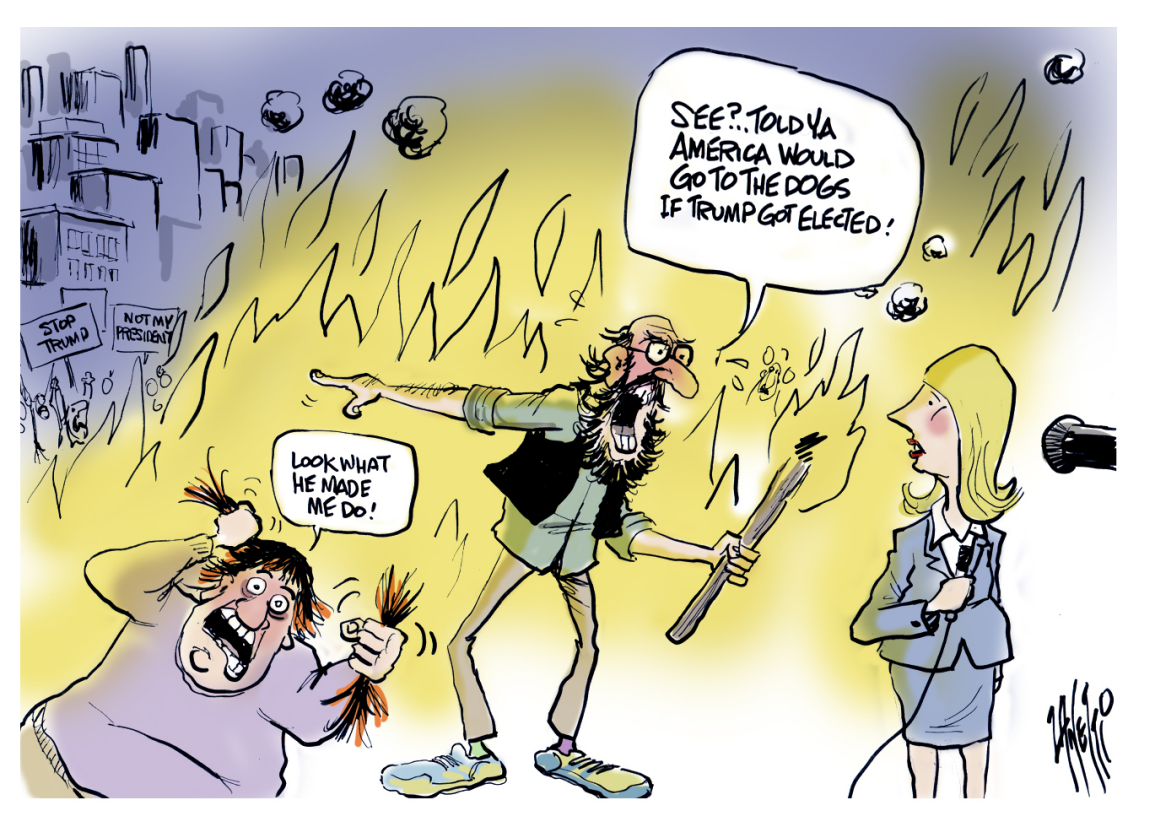 ... I legit cried - like CRIED - real tears - when I saw the
Beauty & the Beast
movie trailer. It just feels so unreal to me to see it come to life. Looks so magical to me. 120 days still to go... but who's counting? #methatswho
... There are so many movies coming out I want to see lately! I'm taking my nieces to see
Trolls
this weekend, but also can't wait to see
Fantastic Beasts
... & I think that new movie,
Allied
, with Brad Pitt looks good & nerve wrecking see if his wife is a spy! Also want to see
Arrival
with Amy Adams, because she's won me over for everything since Enchanted... & of course,
Moana
... Who doesnt love a good Disney movie during the holidays?
... I still haven't' switched over my closet from spring/summer to fall/winter. It's in the 70's today!!! The craziest fall I've remembered in a long time. I need to get it switched over though because I see 40's for the high next week. After having all this warm weather, those 40's are going to feel FRIGID - I just know it.
... So the SUPER MOON was in full effect this week. ... & I didnt really notice any difference than any other bright full moon.
... I take that back.. I did notice a difference - that I THINK had to do with the moon. I had the WORST headache yesterday. Like migraine level in the back of my head. Found out my mom had the same thing. I know weather changes can trigger headaches. Can Super Moons?
... I'm trying to cut back on my sparkling seltzer water intake. I'm now convinced this is a part of what's tearing my crowns off. I read that you would have to drink a LOT of the carbonated seltzer water to get an effect on the enamel of your teeth. When I looked up what they consider "a lot"... yeah.... that's me. I do drink a lot of it. So I'm making the switch to tea. & now my teeth may stay in, but they'll be stained. My teeth can't win for anything.
... I really need to clean out my car. I cant remember the last time I vacuumed or dusted the dashboard. I know its bad when I can see feet print on the console where my niece had her feet propped up the other day on it. My car is basically my home on wheels.
... I'm still loving the show
This is Us
. I honestly laugh & tear up at least one time each per show.
BIG THREE!
What's on your mind today?