Favorite Food
Favorite Kitchen Hack
Isn't this genius?
Would be so nice to keep your counter tops clear of these things
Favorite Coffee Mug
I never tire of quotes from
Clueless
Favorite Beauty & the Beast
Anyone see all Beauty & The Beast pics Entertainment Weekly showed this week?
I have to admit - I am SOOOO not a fan of the yellow dress. It's too plain - the top looks like a cheap prom dress. Her hair looks so ordinary. It's just totally underwhelming to me.
BUTTTT - I do think the Beast looks amazing & I love Belle in her blue dress (which I think has more detail than her yellow dress... dumb)
I'm still holding out hope that something magical happens in the movie & the dance scene turns that boring ugly dress to the DREAM it should be.
Anyways... I do love this pics. The Beast - the blue dress - books!
Favorite Shirt
Yep.... this was made for me
Favorite Peencha
Favorite Funnies
... when I get home from work on Friday
... every time I watch an animal rescue video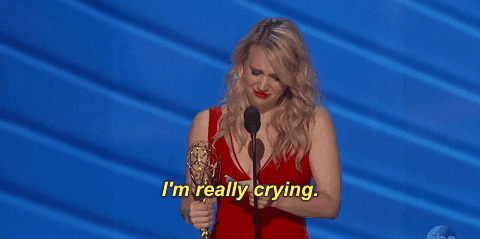 ... how I prepare to watch The Walking Dead every Sunday night
... how I feel about the election finally getting here & being over
.... me at 4:00pm
Happy Weekend Y'all!!!!!