So this was going around like 3 months ago....
who says I'm on time for anything - NO ONE!!!!
But at least I play along... eventually....
Welcome to Tuesday - the day my brain is like mush - so enjoy learning a little more about me.
Three things I'd never give up
Having dogs, being a vegetarian & my wedding ring

Three favorite vegetables
Peppers, cauliflower & broccoli
...preferably the last two covered in cheese! ;)
Three shows I watched faithfully from beginning to end
LOST, Ugly Betty & Santa Barbara
(anyone else remember that soap opera? I used to LOVE that one. 80's soap opera at its finest!!!)
Robin Wright before House of Cards
Three places I want to visit inside the US
New York City - Denver, Co - & of course, Harry Potter World in Universal Studios
(you know I'd say Disney but I've been there & went for places I haven't been before)

Three places I want to visit outside the US
First... let's get a reality check. This girl aint going outside of the US unless I had to because me & travel? We're not friends.
But... if I could magically transform to some place, this is where I'd go:
Paris, France - the Holy Lands - & London, England so I could hunt down Will & Kate

Three things I always have with me
Reading glasses, a book & my phone

Three things that are always in my car
A blanket (for car break down AND for photo sessions) - CD's (Yes, I'm old school & use actual CD's) & a FEW half empty water bottles

Three most recent phone calls were to/from
Actual phone calls? Who does that anymore? I text more than talk... but if we're going with talking....
Ricky, Chasity & the nurse from my doctor's office
Three books I read and loved in college
Trick question since I didn't finish college... so I'll go with books I read when I was "college age"....
Thorn Birds, When Heaven Weeps & Harry Potter
(man, those could NOT be any more different from one another)

Three most often used makeup products
Garnier Dark Circle Eye Roller / Bare Minerals Foundation Powder / Any mascara that's on sale.

Three things that make me laugh
when people fall down / my dogs / Will Ferrell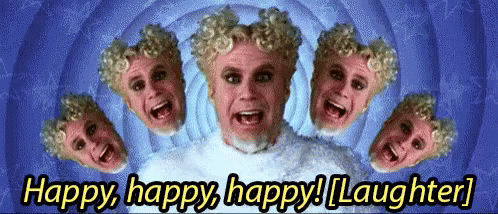 Three things that make me cry
Anything about my animals being sick or dying / health insurance & medical woes /
Regret
... I hate that ends on such a downer, so I'm adding in my own just because...
Three shows on Netflix I'm just getting around to
Gilmore Girls (Still on season 1) / want to check out Arrested Development / Also got turned onto Miss Fisher Murder Mysteries from Kristen that I'm getting into as well
Now you go... if you havent yet.
Dont make me the last one doing this :)