We're back to another month of Wellness Wednesday.
I loved last month & reading other's goals for the year ... & looking forward to seeing what this month's topic brings.
Favorite Cardio or Exercise & any tips
I am a cardio girl. Seriously - I've talked about this here before with my issues of struggle with other exercises that focus solely on weight lifting or 'calmer' exercises like yoga or Pilates. - which, before I upset all the calm yogi's in the world, I KNOW it sculpts a body& does amazing things for flexibility, but if I dont get my heart rate up to a high number & keep it there for a minimum of 30 minutes, I feel like its a useless workout.
I always say I blame my upbringing of Richard Simmons on his daily TV show (Anyone else remember that? - I'd totally do it in my basement with him) & because of the Jane Fonda era - leg warmers & all.
Proof this existed....
But I really do feel like, for MY body, I'm all about needing a fast pulse to get any results.
Saying that, I've never really lost any weight running. Ironic, huh?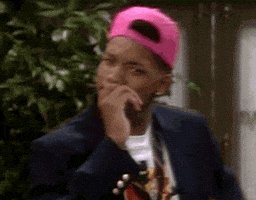 The only thing I've ever really lost weight doing is the
21 Day Fix
or back in the day,
Jazzercise.
Now, those are a combo of cardio and weight lifting/toning.
I guess that's my jam. My sweet spot. The thing that gets real results.
Because like I said, I usually would GAIN weight training for races.... & I did the
Hammer & Chisel
program for 3 months & ended up with zero weight loss on that too. Granted, I did tone up, & I get muscle weights blah blah blah.... but I didnt feel any leaner.
I actually really miss my
Jazzercise
class & if there was one near me, I'd totally be back. The one I used to go to shut down & moved - it would take me nearly 30 minutes to get to a class now one way... & the time the class is isn't convenient for my schedule... so alas... no Jazzercise.
Same goes with cooking healthy dinners & Pinterest
& now, I'm frustrated that
Beachbody
is doing everything streaming anymore. I used to love to buy some of their work out sets but now, they really push that yearly subscription & dont sell the new plans on DVD - they want you to stream. I dont have a TV in my work out area where I can stream - & I'm not about to work out looking at small computer monitor or tablet. I've got 46 year old eyes - I dont want to work out with my glasses on.
My ultimate favorite exercise though is
kickboxing
. I guess it taps into my days of Kung-Fu where I grew up every Wednesday taking classes. & yeah, if you didnt know that fun fact, I got my black belt at 16 years old. Those moves just come natural to me - to kick & punch. It's like those kids that are raised to play any sport young - it becomes just natural moves to them. That's how kick boxing is to me.
It's also a good cardio work out & toning for those kicks & punches.
Beachbody
had a program called
Les Mills Combat
that is my all time favorite. I think they quit dealing with that though -
Beachbody
, what are you doing to me lately?
But, truth be told - I did that whole 2 month program & never lost any weight either.... sigh....
I in fact did NOT get lean & shredded... but I had fun
& obviously, I do have a love/hate relationship with
running
- doing 8 (or 9? I forget) half marathons... I have discovered I enjoy the solitude of being on the road. It's mind clearing to me. I've also learned I'm not into races - the pressure of time & judged by others.... I'm actually going to do a post coming up soon on what happened to me a few weeks ago & why I'm really frustrated with running right now after being 'time shamed'... it's a thing - trust me.
So I guess what it all comes down to -
just do what makes you happy.
There is something for everyone. It's just moving your body - staying active - not letting time walk all over you while you're still. You gotta fight to keep a body in shape - & being in shape doesn't mean it has to LOOK a certain way. It's about FEELING good - its about not being breathless doing normal chores - its about being able to walk up steps with laundry baskets or run down the drive way to get your mail - or lifting groceries or carrying out dogs in the middle of the night to go potty. All the every day living things.
So find what works for you... do it a few times a week.... be kind to your body.... keep moving!!!
Know that it can change all the time too. What you love today, you may hate in a few months... & then love it again in a few years.
Just be open to what your body is asking you to do.
_______________________
UPDATE TIME.
.. so my goal this year is dealing with Weight Watchers.
How is that going for me?
Well... OK, I guess. I'm down like 6 lbs (blah - I can gain that overnight so I dont feel like its a big deal) I'm struggling in the sense that I'm feeling a little lost with the program. I guess that's why they want you to come to meetings & not do it solely online - which I'm not paying & driving to go to meetings.
The points they give you aren't a lot for a day.- & I am glad you do get the extra points for the week - but I'm finding its about incorporating those free points. I just have some struggle with that I guess. Basically veggies, fruit, eggs & beans - all free foods. All good for dinner (my lentil soup I post on IG a lot - zero points) -
its the snacks & eating out that's tough for me.
I need lunch ideas. I need things to take to work. I need to get snack & dessert ideas that aren't many points - that
aren't
SUGAR FREE. They really promote sugar-free items to save points - & I'm not about to load my body up with artificial sweeteners.
Everyone talks about a dessert you make with Greek yogurt & sugar free pudding. & I got the pudding & then seen it was made with aspartame. OH HECK NO - I truly believe that stuff is the stuff of the devil. I threw it away. I dont care if its zero points.
My long term health is much more important than my scale number next week.
So - I'm still trying to learn about it....
& basically, its like my friend
Nathalie
told me - sounds like if I ate basically a good vegan/vegetarian diet, I'd be doing the points right... which is basically not even needing Weight Watchers. hmmm... I'm already signed up for another month anyways so we'll see if anything amazing kicks in for me...
This turned really long today... sorry... kinda ... not really - I can talk about this stuff all day long.
Anyways - here's to another month... & I'm still PRESSING ON!!!