.....I love this article. Through life, Ricky & I became Santa Clause for a lot of kiddos - all by our own choice & wanting to do for others... but also along these same lines, there's been a LOT of addition of kiddos in our life (So thankful for that gift WE get in that!) but we can't do for everyone like we used to. So this year, we've made this plan... 3 gifts for all the kiddos we know. That does take a lot of pressure off of us & I think it'll still give the fun of Christmas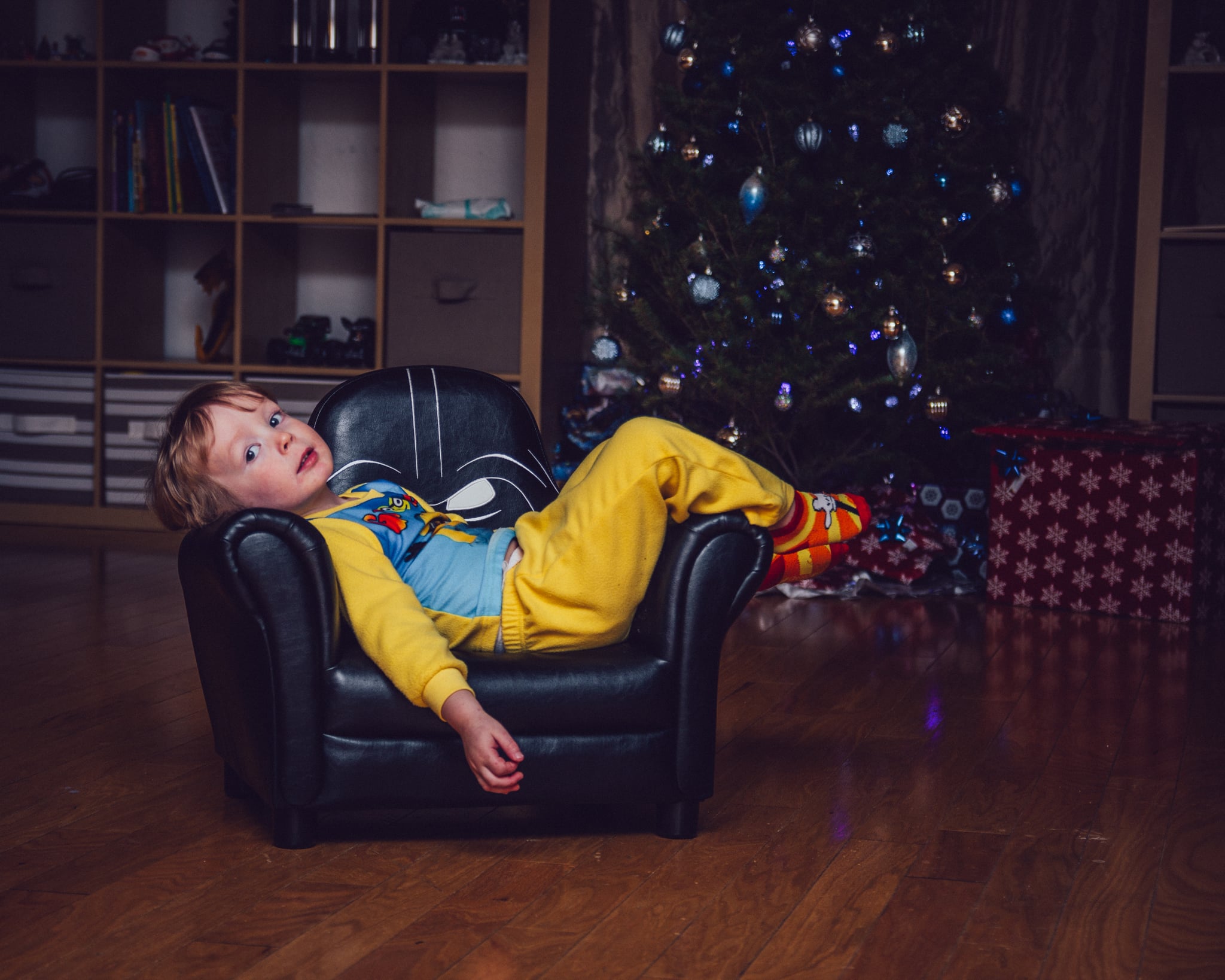 .... I dont know why but I have no interest in things like Ancestry.com or learning about the family from decades ago. It just doesnt intrigue me. My great grandmother was an Indian?.... my great great grandfather had his own metal shop? ... my 3rd cousin from my mother's side from my 4th cousin was a President? M'kay... moving on. Life doesnt really change.. I know a lot of people that have told me they were related to famous people & I always think, "Where did that get you?" LOL!!! Just ask Ellen. Isn't she like a long lost cousin from Princess Kate?
Maybe I'm just a bad family member.
.... Peppermint coffee. I like it about as much as pumpkin coffee. Bleh.
.... I feel like I have been a boss at getting up this past 2 weeks at 5am to workout. Feeling pretty tough & proud of myself. Then realized that with the time change, my body really thought it was 6am... which I'm up by then anyways - so took away my pride a little.
... we have a local station already playing nothing but Christmas music. Some people have all the feels on that, dont they? They had a poll on the local news about it & it was like 70% said to wait till after Thanksgiving. I have mixed feelings. & I'll admit to listening & singing along to a few songs already.
... Yep, I'm a 47 year old woman who just keeps watching Disney+ & all the cartoons from the vault. No shame!
... Ricky is equally excited to sit & watch all things Marvel. Can you see why we're a good pair
... I'm loving that Disney+ is showing all the original X-Men cartoons. When Ricky & I were dating, I would drive over to his house on Saturday mornings & we'd watch them together. That's what got my love of Wolverine going. So watching these old cartoons is like a walk down memory lane of our early dating days.
... I love finding new bloggers & when I find some I like, & I follow them on Bloglovin - I LOATHE that it suggests other blogs. All BIG BLOGGERS that have thousands of followers. While I'm sure I would love them, I really like the smaller blogs where you can really connect with people. The ones who are about sharing their life - not making a full time career out of blogging.
... After that confession, should I once again say how much I loathe Instagram algorithm??? I just keep missing so many big life events happening on my blogger friends because I see things like 3 days up to a week later. WHYYYY????
What do you need to get off your chest today?