OH MY GOSHHHHHHHHH.... it is so cold! Its like single digits ... & going to stay that way all day. & I'm not one of those lucky people who got off work today. I had to get out bright & early in it. BRRR!!!!
It makes my teeth chatter, it so cold.
Chattering teeth is NOT something I need. I mean, I just found out last week I have THREE more teeth that are cracked from grinding my teeth... which means 3 more crowns... which means my bank account is crying....
I told Ricky the cost of 3 crowns, we could have had a GREATTTTT vacation in Disney World.
... excuse me while I go cry for a minute....
.....sniff... sniff.... blow nose.....
OK... I get it. There's way more things that are worse in the world.
Time to pull up my big girl pants & keep smiling... with my new crown teeth I'll be getting this week.
Anyways...another weekend has gone by in a blur.
Friday
started off with me having to take Bruno to the vet. Poor guy has always had weird stuff happening to his skin. I had to take him for wart like things on his skin a few months ago & they just said they are "old man warts"... nice... & then I had to take him for a growth on him. A cyst. But recently, he's been getting these round dry patches all over his skin that you can tell drive him crazy. He wants you to rub him constantly & then he'll be laying down & then all of a sudden.... JUMMPPPP up & take off running. My poor little itchy, scaly baby.
So me & him had a date at the vet's office Friday after work.
If you can read dog lips, he's saying, SAVE ME!
Not his idea of a fun date.
They said he had a staph infection on his skin - not even sure how that happens. So he got a cortisone shot & a months worth of antibiotics & a shampoo that we have to give him a bath in every other day for a week & then a bath every week for a month. Fun stuff....
... but the worst thing came when they turned him over.
OH MY GOSH...
I'm going to warn you because this is HORRIBLE....
.... ready....
.....
... don't stay I didn't want you...
.......
This was under him.
We had no idea it was there. It was oozing.... OOZZING PEOPLE! I almost gagged when I saw it... & felt like the world worst dog mom in the world. How did I not know it was there? I guess I never go rooting down in between my dog's back legs. & he's too chubby to ever roll over. So now, Ricky & I are going to hold him up so the other one can inspect his whole under side. The things you never think about to check. My poor boy.
They got him all cleaned up - shaved back the hair & got the "hot spot" all good & ready for healing.
For all the drama, I took Bruno to the pet food store so he could pick out a treat. He didn't even want anything he was so mad.
... & can I say, people are rude. They laugh at my poor Bruno whenever we take him out somewhere. Someone once came up to me & told me they
thought he was a pot belly pig
from down the aisle. My poor Bruno has a tough time. I love my grumpy old man regardless of what people think of him.
So when we got home, I spent my Friday night holding my little man, scratching his skin & telling him how handsome I think he is....
Saturday
morning had me spending my time doing my Bible Journaling & then I headed downstairs to the treadmill. Training week 1 has fully commenced.
When I got done breaking a sweat, I knew what time it finally was...
Time to take down the Christmas stuff.
Bye Mickey.
Ricky reminds me I'll be pulling it all back out 10 months & will feel like its just a blink before its here. Which I'm not sure if that makes me happy or depresses me.
But everything is down now... except the tree.
I'm anxious to see how long it stays up in the corner. One year, it took Ricky until nearly the end of February before the tree came down. But I always tell him, if its not down by Valentine's Day, I'm hanging hearts on it & decorating it for every holiday... Valentines Day, St. Patrick's Day, Easter. I'll do it too.
The University of Kentucky game came on so it was time for me to stay as far away from Ricky as humanly possible, so I ended up snuggling in for a movie with a cup of hot tea.
OK - this movie has been out for how many years now & I cant believe I've never seen it. I read the book so I get the hype - loved the book - but just never had time to sit & watch the movie. OH gosh. All the feels. Its awful when you know you're putting in a sad story & then see its even sadder in front of your eyes.
That's a fun Saturday night!
The rest of my night just consisted of lazy. I'm starting to love these sorts of weekends! Especially because they were so rare all of last year. I feel like I earned all this lazy time & am thoroughly enjoying each & every one of them. Especially the ones where they're lazy just not because I'm sick but to be lazy for the sheer joy of being lazy.
Sunday
had us up & ready for church. With us both being sick for such a long time, we've missed church the past few weeks so it was great to get back out & worship.
We ended up going to a class at church after service to learn more about this particular church & see if this is the place we want to invest in more.
I had to take out right from there to meet up with my favorite group of ladies for our
JOY Women's Bible Study
group as we finished up our
Seamless
Bible Study. We ended up sitting in McAlister's & talking for 3.5 hours! WHAT? I didn't even realize how much time had gone by. By the time we were leaving, it was no wonder I was ready for dinner :) haha...
But once again, I fail at taking pictures of our group. I think its because I'm too busy loving on babies & getting so involved in our conversations. I just love the insight of these ladies.... they are such a blessing to be able to sit & talk with about God's Word & how life is going for us all.
I got home in time for Bruno's bath time...
If any dog had to get a bath so often, I'm glad its this one. Bruno loves baths & it helps that his little legs are so short, he can't jump out of the tub. Ricky was a super duper hubby & was the one to get in the tub with him to wash him up. The bad thing about the shampoo, it has to sit on him for 5 minutes before you can wash it off. Try keeping a wet dog entertained in a bath tub for 5 minutes when he's just looking at you with pleading eyes to rescue him.
& we get to do this again in 2 days... & another 2 days... & another 2 days.
Glad to do it if it helps my little man.
To end my night, I got my week all planned out on my Erin Condren planner (loving it so far this year) & settled in for my favorite English 1920's family, The Crawley's.
Time to rev up for another week that lays ahead... one that involves UPS & downs for me...
Tuesday, I go for two of my new crowns I need... boo!!! ... but later in the week, I go see Beauty & the Beast! YIPEE!!!!
Life is a give & take, right?
Let's do this!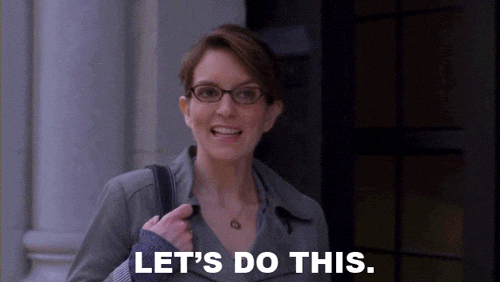 Is it FREEZING where you are?
Got any good or bad plans ahead?