Back to the grind...
I've said that phrase all weekend long.
I will have to say, I am looking forward to routine again. I am a routine person. It messes me up a little when nothing in on schedule or everything gets a little chaotic... which the Holidays SCREAM chaotic.
So in a weird way, I'm ready for the beginning of January - a fresh start - getting life back to normal.
Except my house is still fully decorated in Christmas.
I'm laying bets my decorations will be up till at least February.... whatchagonnado?.... I ain't in no rush to take it down.
Well I know a lot of people had some crazy plans & parties for New Years Eve on Thursday night...
This was about the extent of mine...
I actually stopped at the grocery on the way home & picked up some Starbucks for Ricky & I to help fuel us to midnight....
but I knew the second Ricky came in the door after work, it wasn't going to work...
He tried. Bless his heart - he tried.
We watched some episodes of
The Flash
& he dozed off at 8:30... jerked up & said, "Is it almost midnight?"... it was 9:30...
so much for New Years.
... BUT... I will say, I ended up falling asleep myself around 10:30 but I woke up at 11:58!
Talk about calling that close.
So I did see New Years come in. & Ricky actually woke up about 12:03 so in the end, we did get to get that New Years kiss in for the year... & then, zzzzzzzz....
We do a Gratitude Jar every year... keep it on the table in our foyer & throw things in it year round for things we're thankful for. On New Years Eve... or hence, in our past few years, on New Years Day morning.... we dump out all the strips of paper & look over all the blessings of the year.
I so love doing this through the year & the fun of reading all of the things that are so easy to forget.
& the first one that goes in the jar every year... "Off work on January 1" :)
New Years Day has us running out to take some things back & beating the crowds early...
& while we were out, Ricky was like, "I don't feel good"... it hit him fast. Like a Super Cold....he got a sore throat, started coughing, felt chills... had a fever... yep. Sick.
We got home early in the afternoon & he went down to his little man-cave with blankets & a heater & just curled up on the couch with his super hero movies....
... I on the other hand made up time I've missed with the holidays on editing my last wedding. I'm still doing pretty good. I'm finished with the pictures & just have to 2nd edit & upload them, so I'm proud that I got done what I got done... but man, 7 straight hours in front of the computer editing.... whew! Let me take that "off work on January 1" thing out of my gratitude jar.
Saturday had me feeling like a kid again. I ended up coloring ... in my ADULT coloring book, thankyouverymuch.... & Disney princess movies was playing on ABC Family & it was just the best morning.
... except poor Ricky was still sick. With a higher fever.
WARNING WARNING WARNING....
I felt like I handled his sickness really well. I didn't avoid him. I didn't walk around in a hazmat suit. I'm calling this PROGRESS!
Typically me
I did run out to get him some dinner & wanted to stop by the pharmacy to pick up some medicine ot help him.... except who knew the pharmacy closes at 6pm on Saturday night?
What kind of world are we living in?... UGH!
When I turned & saw the pharmacy closed, I think I may have screamed ...a little
I tried....
Luckily, we found some medicine in the back of the cabinet that got him through the night.
We actually had plans for our last Christmas with our friends but with Ricky's fever, we didn't want to get anyone sick - especially a little baby & a pregnant momma...
so see? Christmas for us will extend into NEXT weekend... its the season that doesn't end for us!
Sunday, we ended up not going to church because while Ricky's fever broke, he still felt awful. & we didn't want him coughing & hacking during the whole service in a crowded service.
We had some Kohl's Cash that Ricky has to spend by Sunday & he wanted to get out of the house - he gets like a caged animal at home if he has to stay too long without getting out - so we rode down to Kohl's & then out to McAlister's for lunch... & he was ready to get home... felt horrible all over again...
bless him
I really should have started taking down my Christmas stuff then... except I like it. The glow. All the Disney. So I said, forget it. One more week... & then maybe I'll start taking it down. Maybe?
Until then, I'll color some more.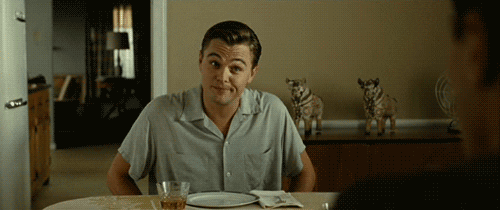 How was your long weekend?
Any fun New Years Eve stories?
You glad to get back to a routine?