... SO STUPID!!! I had to turn on my comment moderation because I have spent HOURSSSSS deleting spam from some fake blogger account that is posting some sort of foreign language in my comments. Its like a Muslim or Hebrew kind of writing. Not English. Far from it. Not even letters of any form. But its been a comment on every blog post I've done ... over 500 posts. So I'm not only getting them in my email, I'm getting them on blogger. When I pulled up my email & saw I had over 700 unread emails, I knew something was up. RIDICULOUS. What is wrong with people? ... hopefully this will stop them from posting the comments here & I can turn it off down the road.
Me every time I'd delete a few hundred comments to find ANOTHER few hundred comments
... I honestly just bought a shirt to wear to our State Fair. I get so sickened walking through there to see all the animals they have for judging knowing that most of them are getting carted off to slaughter. I just cant handle it. So if I'm going to the Fair this year, at least I'll 'voice' my opinion on that the best way I can.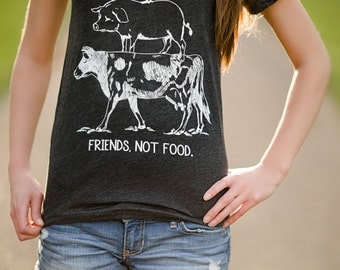 ... I had a dream I saw John Cougar Mellencamp performing in a mall & no one even cared. I kept trying to tell everyone, "IT'S JOHN COUGAR!!!" & everyone was like, "huh?... whose that?"... I've never been a huge John Cougar Mellencamp fan my whole life either. So weird.
How I remember John Cougar to look like
... EVERY TIME...
EVERY.STINKING.TIME
I go to get ice out of the work freezer, I drop an ice cube on the ground.
EVERY STUPID TIME!!!
Even when I try to be extra careful. Its like a hex.
... My Garmin died on me this past weekend & I legit have been in PANIC MODE ever since. I loved this one because you dont have to recharge it. Its only labeled as lasting a year (& I had bought it on like Amazon Prime day for like $35) & do you know this thing nearly lasted me 3 years!!! & now I'm lost without it. It's like a part of my body is missing.
... which on the back of that last confession - I'm going crazy trying to find what new tracker to get. SO.MANY.OPTIONS!!!!! I just know I have to pick something this weekend because I'm tired of looking down at my bare wrist - which I've done at least 923 times since Sunday.
... anyone else so sad about Chris Pratt & Anna Farris?
... & speaking of relationships... anyone else just take a sharp turn & not care for Bachlorette Rachel after the last episode & the way she was mean to Peter & her desire for nothing BUT that engagement ring? "GIVE IT TO ME".... geez....
Anything you need to confess?