I feel like this month went by really fast before we're back to
& thought for sure I'd only have 2 books to review this month, but snuck one in under the wire...
.. which means that next month, it will be sparse.
But at least this month held some great books...
Onward to my latest reads.
Ratings are based on the Goodread Scale
1 Star - Didnt Like it
2 Stars - It was OK
3 Stars - Liked It
4 Stars - Really Liked It
5 Stars - It was AMAZING!

________________________________
Vanishing Girls / Lauren Oliver
***1/2 / 3.5 stars
Fast Summary: Two sisters are inseparable but that was before the accident that left Dara's beautiful face scarred & the two sisters totally estranged. Then Dara vanishes on her birthday & Nick is convinced her disappearance is linked to another girl's missing.
This was a little mystery that I wasn't expecting to be a mystery... which means I dont want to say a lot to give any thing away. Only when I was done did I see that this was by the same author that did Before I Fall, which I also enjoyed.
I will say, this kept me on my toes thinking I had it figured out & then sure I was wrong & back & forth, which meant it kept me totally invested till the end.
I just want to go back & re-read it now that I know the ending & catch the clues again.
"That's what life is, pretty much: full of holes & tangles & ways to get stuck. Uncomfortable & itchy. A present you never asked for, never wanted, never chose. A present you're supposed to be excited to wear, day after day, even when you'd rather stay in bed & do nothing"
_________________________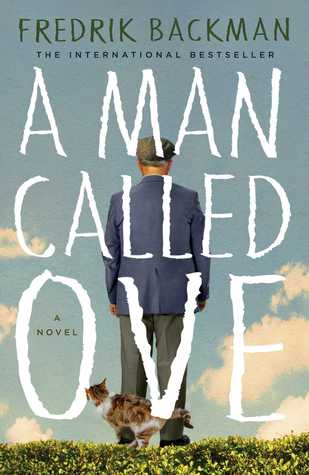 A Man Called Ove / Fredrik Backman
***** / 5 Stars
Fast Summary: We get to see what has made Ove the man he is & learn a little what truly lies in his heart of grumpiness & goodness.
Why did I wait so long to read this?
I so fell in love with Ove & his grumpy ways & seeing the soft side ooze through, brought out by all the people coming into his life.
I honestly would laugh out loud on one page & then have my heart broke in two on the next. It was so well written & just had me drawn in with the present day story & the back story on Ove's life & history.
This is truly in my top 5 favorite books of all time. I read this one from a library loan, but will be getting a copy for my own shelf if only that I can highlight passages & quotes.
"Death is a strange thing. People live their whole lives as if it does not exist, and yet it's often one of the great motivations for the living. Some of us, in time, become so conscious of it that we live harder, more obstinately, with more fury. Some need its constant presence to even be aware of its antithesis. Others become so preoccupied with it that they go into the waiting room long before it has announced its arrival. We fear it, yet most of us fear more than anything that it may take someone other than ourselves. For the greatest fear of death is always that it will pass us by. And leave us there alone."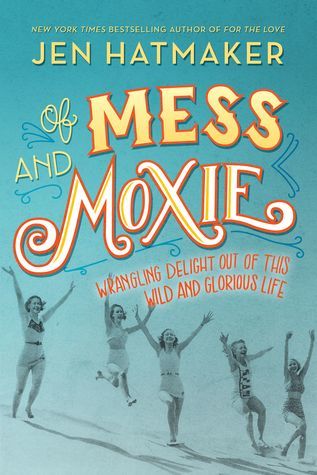 Of Mess & Moxie by Jen Hatmaker
***** / 5 Stars
Quick Summary: Just a good book for every women that feels like a hug.
Simply adored this book.... & I wish I were rich or won the lottery because I would buy this book for every one of my Christian Sisters in my life. I want every woman to read it & laugh, & ponder & weep & find joy & to know you're not alone in your mess... & to show how much moxie they have as well.
I wasn't out of the intro before I had all the feels going. & they just went through the whole book. From laughing, to reflecting, to feeling heart ache of life, to laughing again.
Each chapter has its own little touch of moxie itself... & I would especially love the "HOW TO" chapters... be ready to cackle out loud.
If you want a book to just take your weekend & make you feel like you're surrounded with friends, get this book & settle in.
What's your latest great read you've stumbled into?