My poor little man...
This skin yeast stuff is just ridiculous.
I honestly am so tired of reading over & over again labels on dog foods & trying to find one that doesn't contain yeast. & by yeast, its anything carbs.
I know people are giving me "Grain-free" dog foods at recommendations, but grain free doesnt mean CARB free.Most grain-free dog foods have potatoes, sweet potatoes, peas (which is a HUGE yeast producer), rice is another big ingredient that is a carb.
It's so frustrating.
I have a friend who is a dog lover on a scale that I feel levels with mine - she even works with animals in all areas of her life - & she gave me a name of a dog food that sells RAW FOOD. I was so excited & totally willing to pay whatever this was going to cost if it would make my baby boy feel better.
I looked up the site & its basically 75% meat & 25% vegetables.
OK... sounds good...
so I contact them & ask exactly what vegetables they use.
DANNNNGGGGGGGGGGGGGGG ITTTTTTTTTTTTTTTTTTTTTTTT
Number 1 vegetable they use? Sweet potatoes.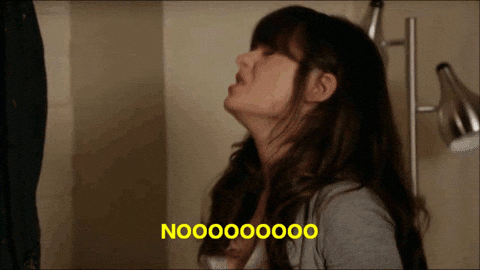 Which is a carb... which is full of sugar... which brings on the yeast.
So the most healthiest of dog foods out there, STILL will ruin Bruno's skin.
Literally what I look like reading the label - hair & all
Why is this so hard?!?!?!?
I feel like I need to go on
Shark Tank
with some sort of invention of a dog food for dogs with this condition. Bruno CANT be the only one in the world.
My only last resort? Looks like I'm going to be making my little grumpy old man his own personal food.
I've been scouring Pinterest for ideas & even bought a dog-food cook book on my Kindle... & while most of them involve carbs in them, at least I can attempt to make them adding & taking out things myself.
Clck on this to watch a video of making some homemade dog food
The funny thing, we've bought grilled chicken for Bruno at the store already cooked & have cut it up in small pieces & mixed with vegetables (green beans, carrots, broccoli) & some broth & given it to him the past few nights. He's in HEAVEN, literally EATING IT UP!!!.... Poor Harvey & Zoe are giving Bruno side eye for all the attention...
& I know this isnt the best balanced dish but until I can cook up some batches of food for him, I think this is better for him than anything with carbs in it.
The funny thing, since he's eaten it, he's been sleeping so sound too ... not waking up scratching himself at every hour of the night... nor has he had to go out to pee every 2 hours. Hmmm.... interesting.
but Ricky was sure to point out that since I gave up meat, & I wouldnt buy it any more for him, nor would I cook it anymore, but when it comes to my dog, I'll back track on that.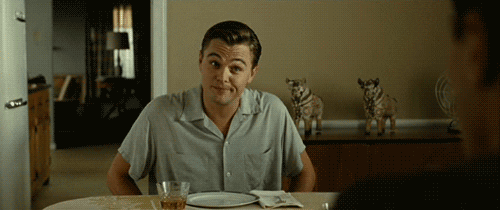 I assured Ricky if it meant his skin was one big scab & infected & stunk, I'd make an exception for him as well... but he's looking might good & healthy so no meat for the hubs.
Unless he sneaks the dog's food.
Fingers crossed this works!!!