What We're Eating This Week
We are on a Mexican bowl kick lately
& hating the price of avocados right now!!!!
They are selling for $2.29 a PIECE right now.
YIKES!!!!!!
What I'm Reminiscing About
I'm thinking back trying to figure out where summer went.
Geez... I honestly dont know what I did all summer long
& yet, its gone.
How does that happen?


What I'm Loving
I got this lunch bag at Target when it was on clearance at the end of the year
& I am totally loving it.
It's super sturdy & so well made
It's a Danielle Morgan lunch bag if anyone is interested.
I end up carrying it daily to work with peanut butter & crackers & knitting
haha. Adult lunch right there
What We've Been Up To
All about Bruno lately.
All the baths... all the skin care.
& yep... I bought chicken for the first time in yearsssssssss - for the dog.
& made it in my crock pot & choppied it up & put in containers for him.
Getting my feet under me on how much chicken I need & how I'm going to do this weekly.
Picked up dinner for Bruno at the salad bar one night
... chopped up chicken & red peppers & carrots & red beans
I have yet to see a change in Bruno's skin doing this - but he's in a really bad spell right now & they say it can take weeks if the infection is bad to see changes... so we're going to give it a month.
What I'm Dreading
The October Busy.
October is so ridiculously busy for me...
not like life usually isnt busy anyways
But October is a whole other level.
I usually start on October 1st & dont get to breath until after the holidays.
Time to buckle in.




What I'm Working On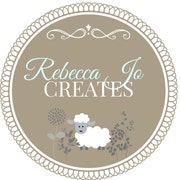 Still working on my
Etsy store
& trying to get more attention to it
& get some new items in there for the holidays.
Specifically, I've been working on 3 separate special orders I have gotten.
I just finished one up on Monday, finishing up another one tonight & hopefully finishing up my 3rd this weekend.
Aim to please.
What I'm Excited About
Short season ending.
I've really formed a new hate for my legs lately (I know - self shame is bad)
but ughhh - I'm so ready to wear pants & not die of heat exhaustion.


What I'm Watching / Reading
I'm on the last 2 episodes of Ozark...
& of course, you know I'm totally 10000% back into Dancing with the Stars.
& so excited This is Us is back!!!!
& TGIT!
Bring on all the Fall shows!
What I'm Listening To
I just finished up the 2nd season of the podcast
Homecoming
So intriguing.
I'm not an audiobook fan - they never hold my attention, but something about this story really held me in. Maybe because each episode was quick... & the voices were different for each character.
Dont know what it is, but I am loving it & cant wait for another season!!!
What I'm Wearing
That weird transition where it was chilly & able to wear sweaters & long sleeves.
... but still wearing sandals.
& for fun, here's a close up of those leggings in the 2nd picture
CAMERAS!!!!
How cute are those?!?!?!
What I'm doing this Weekend
Oh man... you ready for this one?
... I have Friday Night a Youth event - the big Blue Vs. Pink compeition our youth group has every year where boys vs girl games happen - so fun!
Saturday, I have a possible photo session - hoping to take advantage of the beautiful day its supposed to be
& Sunday - I have church, I have my bible study group AND its my momma's birthday
Whew...

I'm already tired.



What I'm Looking Forward to Next Month
VACATION!
YAHOOOO!!!!!!
The best time of the year