So excited to join in with Show Us Your Books & their 4th anniversary.
Its always so fun for a reader to come to the 2nd Tuesday of every month to see what everyone is reading. I honestly keep a post-it near my computer & I write down books that stand out to me - especially new ones I've never heard of. I've found some great books through the years because of this link up.
So Thanks Steph & Jana for all the years of hosting this! You've made a lot of us readers happy!
_________________________________
Side Effects May Vary
*** / Liked It
Quick Summary: A high school girl is diagnosed with leukemia & lives a life of revenge to the people that have treated her badly & also has given in to a relationship with her neighbor that has loved her since they were kids. Now that she's in remission, how does she handle the consequences of living with her actions?
This is by the author that wrote Dumplin' - which I LOVE!!! So I was excited to read this & see if she has the same style & light heart, but powerful & real, writing that she had with Dumplin..... she indeed does. This was enjoyable. Nothing amazing, nothing earth shattering - but full of real feels. It's total high school with mean girls & butt head boyfriends, but also that one boy that would die for the love of his life & never give up on her.
This would totally make a great little Netflix movie - especially with T
o All the Boys I've Loved Before
getting all the attention.
This book goes back & forth between Alice & Harvey & also between the present & the past - so you have to be aware of what time you are in & which character... but its easy to follow.
Alice does get a little on your nerves & you want to yell, GROW UP! STOP IT! A few dozen times - but she's a teenager... dealing with a lot... & you realize you just love the characters & are rooting for them.
By the way, every teenage girl needs a Harvey to love them that much is all I'm going to say.
Read if you liked the show Life Sentence or if you enjoyed The Fault in our Stars.
Then he left, & with him he took the sun, the moon, the stars & anything inside of me that might have been good.
______________________________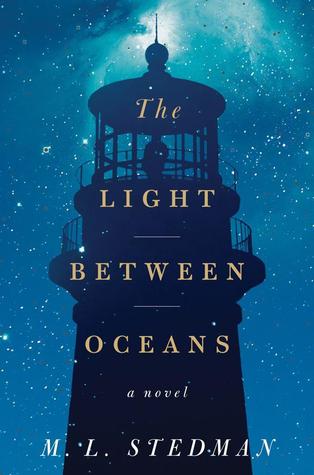 The Light Between Oceans
**** / 4 stars
Quick Summary: A couple that lives in a remote island & mans a lighthouse discovers a baby in a boat where the father has died & they decide to keep the baby after they've lost 3 of their own and then discover that the mother is still searching for her baby.
Oh my word. I know I am late to this party - shocked to see this won a Goodreads Choice award in 2012 - WHAT?? I'm REALLY late to this party... but better late than never.
It's beautifully written & I loved all the details of the history of lighthouses & how they were taken care of & manned. The visual of that time is just so well detailed that I feel like I could see it all but not be bored by it, like some history novels do for me.
I know there's a movie for this & now that I've read the book, I have to try & find the movie to check out. & see if my heart breaks as equally in the movie as it did the book.
This one left me feeling so torn on what the right thing was to do & had my heart broke for so many people in the story. All the signs of a good book when you get emotionally invested in characters.
Read if you enjoy history stories, or if you enjoy beautifully written novels full of emotion.
I've learned the hard way that to have any kind of future, you've got to give up hope of ever changing your past
Me reading The Light Between Oceans: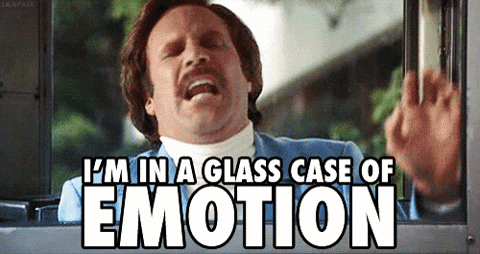 __________________________________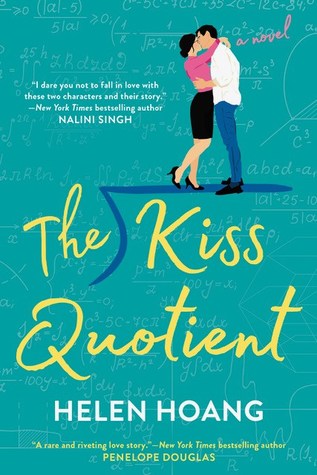 The Kiss Quotient
*** / Liked It
Quick Summary: A woman who has Asperger's hires a male escort to teach her things she's not sure if she's doing correctly & then hires him to be her 'fake boyfriend' for a month.
So this is the book that I'm seeing everywhere & I pick it up when I see it at the library - not even sure what it was about. I never even read the cover to get a glimpse of the story.
Didnt take long to see this one was going to have me with my jaw dropped & my cheeks blushing. Yazzhaaa. I guess I would have gotten a clue if I read the cover & saw it involved a male escort.
I see a lot of high ratings on this one & it just wasn't that amazing to me. I enjoyed it & thought the book had sweet moments when Michael really cared for Stella & wanted to protect her. But I think there was so much more to the story line that could have made it a little more interesting instead of it always going back to Michael "teaching Stella" - to put that lightly. I would have loved to learn more about how Stella functioned with her Asperger & the triggers she had with some more insight than being in a club with loud music & lots of people. I just think it was all a little too sugar coated. & really, that's what this book is all about - the sugary sweet side of these characters. I get that.
I still enjoyed it - but not falling all over myself with how amazing it was.
Read if you enjoy steamy, sexy reads &enjoy some chick-lit with some sweet romance in it. Steer clear if you get embarrassed REALLY easily & dont prefer some R-rated scenes!
All the things that make you different, make you perfect
Me reading The Kissing Quotient
Basically every time Michael is around Stella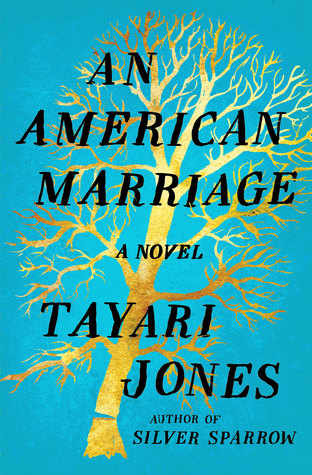 An American Marriage
**** / Really Liked it
Quick Summary: A couple who has been married a year & a half have their marriage on hold when the husband gets falsely accused of a crime & is sent to jail for a few years. Will their marriage survive the time apart?
I wasn't sure how I felt at the end of this book because I wasn't sure how to feel about the ending. But this is one of those stories that really, you can't have a happy ending without someone getting hurt. The epilogue saved this book for me. Totally & 100%
I did appreciate how REAL this book felt. It honestly felt like it could have been a memoir or something. It just felt really true to struggles that I can imagine couples would go through in this situation.
This book touches on marriage issues, on family struggles, on race issues, on the justice system - just so many things... but it all wraps up beautifully really.
This is told from 3 different points of views & I loved how they did it.
In the end, I really did enjoy the story & felt the emotion of the story through everyone's own version of it.
Read if you are in the mood for a heavy book about marriage & its struggles, or love a love triangle - or if you are interested in a book that has strong African-American characters or a book that reflects how marriage just doesnt involve a man & woman but also their family.
"But home isn't where you land; home is where you launch. You can't pick your home any more than you can choose your family. In poker, you get five cards. Three of them you can swap out, but two are yours to keep: family and native land."
Me reading An American Marriage: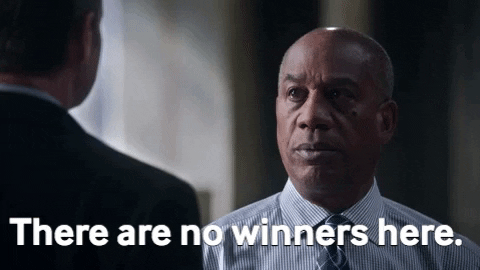 Bright Side
***** / It was Amazing
Quick Summary: Katie leaves her best friend Gus as he's starting his career with his rock band & she meets all sorts of new friends at the college she's at. Even falling in love with Keller, who seems to have a secret.... & Katie trying to hide a secret of her own.
I just dont want to spoil anything in this book - so I'll just say this will make you laugh, make you feel all the aaahhhh of romance, & will break your heart & leave you possibly crying in a corner. Or is it just me?
I just loved the characters of the book & the friendships involved & just how the relationships all played out together.
To me, I didnt want to put this down, nor did I want it to get to the end of the story -for a few reasons .... but in the end, I felt like ending this book, I am leaving some friends behind & a little teary for all of them.
This book really is a reminder of how fragile life is & how we really should invest in relationships around us & live truly in the moment of every day.
Read if you enjoy a good heart tugger story & a possible cry... or if you like A Fault in the Stars... or if you enjoy a love triangle with two amazing guys you couldnt possibly choose between... or a book that encompasses what friendships look like when friends step up to take the role as family... or you need a reminder to appreciate every day you get the chance to live again.
She's the poster child of positivity. She's a freaking ray of sunshine. She doesnt just look on the bright side... she lives there.
How I felt reading this book for every character
_________________________________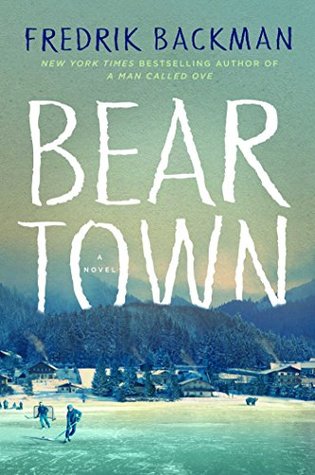 Beartown
***** / It was Amazing
Quick Summary: A small town is all about their hockey leagues. But what happens when one of the star players is accused of a horrible act & the town becomes divided on what and who to believe.
First, I can't believe it took me so long to read this book.
Second, I had no idea what this story was all about - just that so many people really loved it.
& I had loved Backman's book "A Man Called Ove" - which is probably one of my top 5 favorite books & I was nervous about reading another book by this author. Didnt want to shatter dreams of having an author that I liked. But time to put him to the fire & see if his other stuff matches up
... & yes yes yes - I am even more in awe of Backman's writing.
This story. ALL THE FEELS. All the emotion. All the story telling.
I dont want to give anything away if someone else is going into this book blind, but I will say, expect a stomach punch. It will leave you feeling so angry & upset, but glad for people who speak out against injustices & for parents who love their kids & for strong women & for men who stand up for strong woman. Just a lot.
I have to add, I am a person who gets confused with a lot of characters & this one? A LOT OF CHARACTERS. I honestly had 2 pages of my book journal of characters names & who was connected to who & trying to keep everyone straight. But by the end, it all just feels like a town of people that you truly know.
I gave this a 5 star rating because I thought the story is brave & bold & strong in its telling - I do however think it could have been at least 50-75 pages shorter with some of the front stories - especially about the history of the GM, Peter & his glory days of hockey - & just some of the back stories of some of the characters. I know it kinda of all wrapped together to tell a bigger story, but some of the points? I think it didnt really add that much to the story.
So if you are read this & struggle through the first part of it, hang in there. For me, it was about 45% in & it hooked me & I had my whole heart stuck in this book to see how it was going to turn out.
Also (is this the longest review I've ever done?) - I loved how this one wrapped up. LOVED it... so I'm torn about going into Us Against You which picks up the summer after all these events.... I'm going to read it, but not sure how I feel about it. I like my endings wrapped up where I agree & applaud ... so its scary for me to dig back in & see how else this plays out. I just need to keep the last chapter of Beartown nearby so I can reference the ultimate ending.
Read if you love a lot of characters coming together, a story of female empowerment & totally if you like the sport of hockey. Be aware there is violence in the book & can cause triggers for ladies effected by violence and/or attack.
"One of the plainest truths about both towns and individuals is that they usually don't turn into what we tell them to be, but what they are told they are."
Me reading Beartown when the town was split on what happened
What is the best book you've read lately?