I wish I could take the beautiful fall days of this weekend & put it in one of those 3D printers to replicate over & over again. It was PERFECTION! Crisp cool mornings & nice cool breezes but warm in the sunshine kind of afternoon - complete with the most beautiful blue skies you could ever imagine. GLORIOUS!!!! Yep - I want more of these.
We didnt start off that way - Friday, it was yucky all day long. Gloomy & chilly & rainy. Isn't there some sort of saying that references rain must fall to get beautiful days? Something way more poetic than that... but the idea is the same.
Anyways, I took my gloomy, rainy, chilly Friday night & got all cozy in my enclosed room to listen to the rain & finish my book. There is nothing better than a good book to snuggle in with. I really did enjoy this one.
I pulled out my sweatpants - the first time my legs have been covered since winter, knowing it was going to be super chilly in the morning... turned on the TV & sat Insatiable Season 2 had started on Netflix. Of course I had to start watching...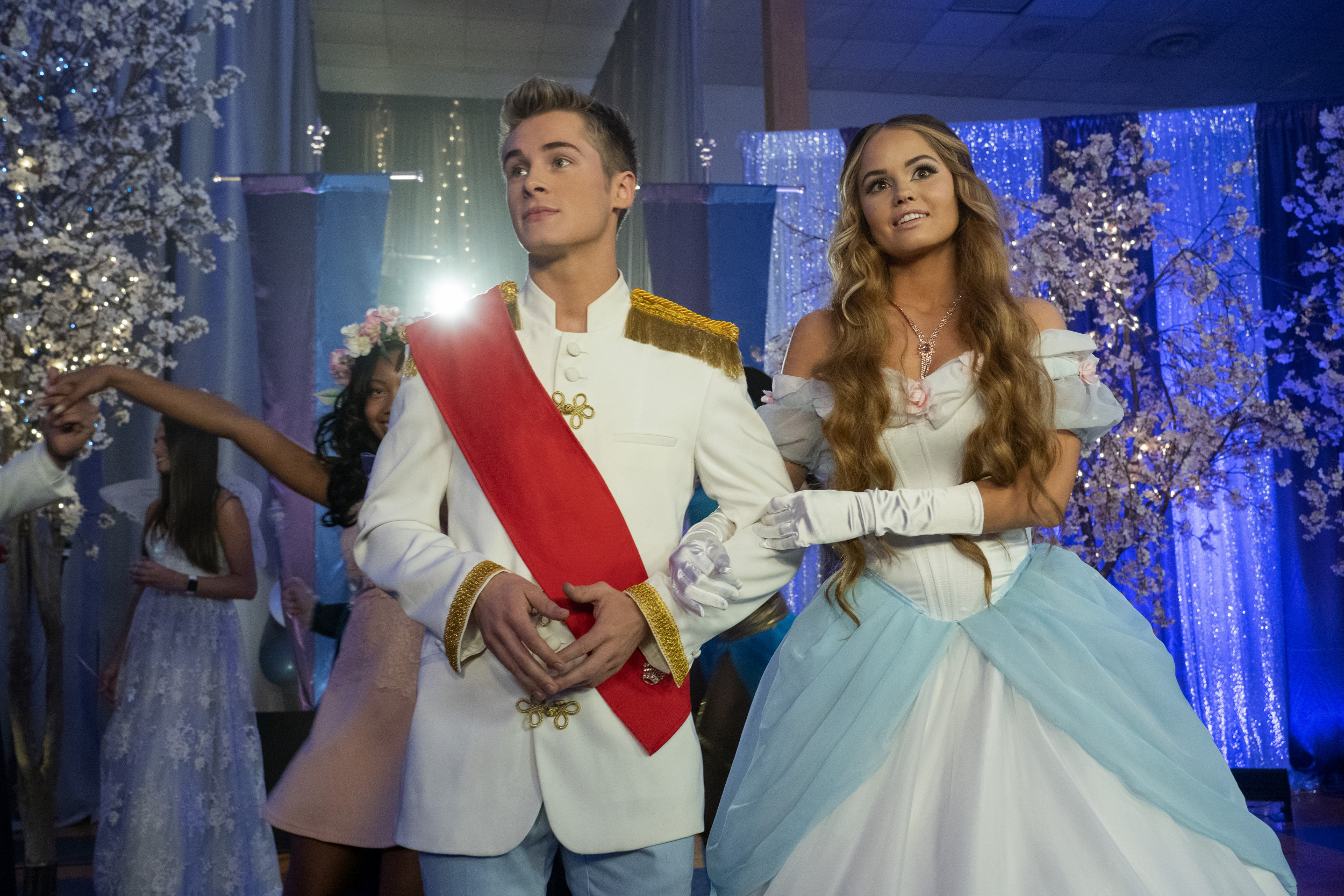 ... & then remind myself that this show is so dumb. Did I still watch? Yep... I dont know why but its like I can't stop watching it.
I got up early on Saturday to once again sit in my sun rise watching chair... I am just loving starting my day this way.
I had come in to warm up & looked into the back yard & see Ernie going potty... ALERT ALERT ALERT. We've been trying to get a potty sample of Ernie for the past few weeks - WEEKS!!! It's like he's a potty ninja because we can't ever catch him. But here he was so I grabbed the container the vet gave us & out I went....
& then to the vets I went. Better late than never.
There's that blue sky I was talking about!!! GORGEOUS
If I'm going to leave the house on a Saturday morning to drive poop to somewhere, I'm going to make it a trip worth doing.... so Starbucks, here I come.
Got me & Ricky a drink & even stopped & got my momma some donuts to wake up to. Then headed over to let Baby out so she could enjoy this beautiful day too.
Came home & Ricky was working on this NEVER ENDING fence project. He's actually done but he had some stain that he doesnt want to store for the winter & not let it get used so he's doing like a 3rd coat on some areas.... GAHHH - this fence... what will he do with his life when its all over?
Me? I went to read some more. It's what pretty days call for
I started this book so super excited about it... it is about a lady who discovers she's from a line of witches - had a Practical Magic sort of feel... except I just couldnt. Oh my word... I was about 100 pages in & felt like there was some sort of magic that was pulling my brains out of my nose. It was awful. Big DNF from me.
I didnt have anything else to do - like clean or work out - because why would I bother with those smart things? Instead, I made an apple pie - that sounds MUCH better.
To say my house smelled like Fall threw up all over it would be an understatement - HEAVENLY!!!!
I was glad I cut myself a piece when it was piping hot out of the oven - it was delicious.....
... & the only piece of pie I got.
Ricky finished the rest of that baby off. There was one piece left on Sunday - but that was Ricky's pre-breakfast.
We went over to feed the horses & put them up for the night & then it was back home for more Insatiable... (WHYYYY????)
We got home & had to wait for a call from Julie... because she had a BIG DAY. This girl... I am just in awe. Ricky called her his hero. How did she spent her day? Oh, she ran a 50K... A 50K Y'ALL!!!!!!!!! .... nearly 32 miles.... through a mountain terrain. Can we just stop & think about that.
She had never ran a full marathon before - just Half marathons - but she took on this goal to train & she stuck to it. She changed her nutrition, she has stuck to a training plain & man... she KILLED IT! She came in nearly an HOUR ahead of her goal time.
We are just so proud of her!!!!
The cutest thing ever - she had a friend who was at the pit stop at mile 22 & while she was refueling, her friend was recording it all... she then asked the boys what they thought about their mommy doing this.... Luke, the middle one (the one with his arm around her in the middle) said so thoughtlessly without a 2nd thought, "
My mommy can do anything
"... oh my heart!!! PEENCHA!!!!
Luke, I believe she can too buddy!
Sunday, I thought I was going to sleep in. I woke up at 7:25 & thought, I'm going to stay in bed where its warm & just not watch the sunrise.... & then the dogs kept nudging me - its like they know now, this is what we do.
It was 33 degrees outside. I grabbed my blanket & snuggled in & so glad I went - it was one of the most beautiful ones I've seen all year....
& it was fun because Ricky came outside too. He was freezing so he brought out the dogs new doggie bed that they hadn't used yet & he laid on it with the blanket around him... & the dogs totally were his best friend.
When it warmed up enough, Ricky went out to FINALLY FINISH the last of that stain - PRAISE THE LORD!!!!! - & I finished up another book... which BLAH once again. I just wasn't into this one at all - but finished it fast because it was just that easy to read.
I did pick up another book - an Elin Hilderbrand book that I'm already enjoying so much & just about 25% of the way in - FINALLY!!!
The rest of our Sunday was just really laid back... all of it sitting in the sun & beautiful air...
Some horse time - some momma time - some doggie time...all the things that the weekend should involve.
& we're back at Monday! Getting closer to Halloween!!! Fun stuff! Getting closer to Winter - not fun stuff! What can you do....
Did you get a Fall feeling weekend?
What's the worst book you've read lately?
What's the furthest you've ever ran?