Friday... time to frag
___________________
So this was my drive into work this morning...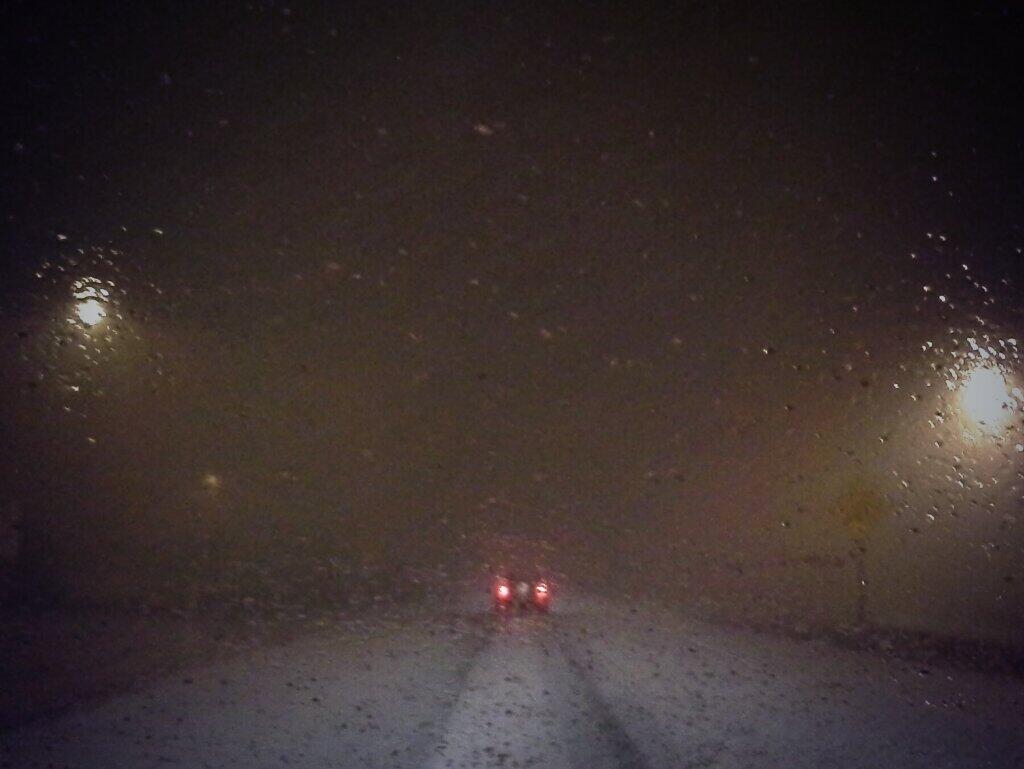 It was horrible.
Snow - white outs where you couldn't see (in that picture above - that is a ramp over an express way - you can't even see the ramp) - it was horrible.
Going home, temps are supposed to drop to 19 degrees with more snow, which will be ice.
I just want this day over with & me home in my fuzzy socks
____________________
How my drive felt like
______________________


So dog-mom's have told me about the wonders of deer antlers or elk antlers
I will say Harvey is sort digging them
... well not DIGGING them literally...
but enjoying them
For like 5 minutes, until something else grabs his attention
but all the other dogs want them now too so I've ordered 2 more
One good thing I've read though - this company gets them when the deer shed them. No deer were harmed for the happiness of my dogs
Luckily Harvey isn't this crazy about the antlers
... Bruno on the other hand....
__________________________
My auto correct informed me deers is NOT plural for deer
deer is both plural & singular
deep thought of the day
___________________________
Anyone else get their Kindle stocked with Beth Moore books?
I don't know why they all went free, but I have enough books to keep me reading for a LONG time.
I need to space them out or I'm going to end up hair spraying my hair up & wearing leopard print & breaking out in random dancing in praise.
basically turning into Beth Moore
The upside of that?
Travel Cottrell would always be around me playing awesome music
___________________________
Did you know that the singer Pink -
her real name is Alecia Beth Moore
Now you know
I think BOTH Beth Moore's need bright pink hair
__________________________
I saw a billboard sign for an insurance company that says your hands are supposed to be at 9 & 3
When did that change?
I always thought it was 10 & 2
Is that "old school" now?
Doesn't matter, I tend to drive with my knees anyways!
KIDIDNG!
This is more how I drive... see, both hands still on the wheel
__________________________
So I tried every day for a giveaway they were having on the radio for Steven Curtis Chapman & his event he's having in New York City.
It costs something like $1800 to go to this week long event,
which ends up with you SINGING on STAGE with him
... in NEW YORK CITY...
I called in every day - got through every time too - but not the right caller
One time - all in the same shot - I was caller #1 #4 #14 #18 #23
You needed to be #25 to win!!!
SERIOUSLY?
Was it just me & one other person calling?
& I was still a loser!
I think God is just protecting me because I'd probably have a heart attack if I won a chance to sing with him
This would be me on stage with SCC
... a constant reaction over & over...
no singing... just in awe
____________________________
Note to Bloggers: If you have a dark background & white or light lettering...
you cause my eyes to hurt & makes me never want to read your blog again
Haven't you ever seen those optical illusions that mess with your eyes?
Like this... look at the dots on the nose - don't take your eyes away - count to 30 - then look at a white wall & you'll see the image of the face show up
That's what happens to my eyes with your blogs
I see it on walls for hours afterwards
________________________
FUNNY OF THE DAY
The Shatner Game... I would totally win this... every time!