So I'm at work & its quiet... & cold...
I'm the only one here. The roads were empty. Why? Because all the schools & a lot of businesses were closed today. They were expecting TONS of snow & lots of COLD. Well, the cold happened, but the snow? Where's the button that makes a REJECT sound?
Don't get me wrong - I'm glad... but man, they had the whole area freaked out that we were getting snowed under. Even kept increasing the snow totals all weekend.
meteorologists have to feel sorta dumb at times like these...
But this weekend, we had exciting plans....we ended up going down to Nashville to see two little boys & their mommy & daddy to celebrate Christmas....
I love this picture of them....
ask to take a picture & then we'll open gifts & they pose quickly & correctly :)
Julie couldn't travel with that belly of hers so we headed down there. We were going to go last weekend, the weekend after Christmas, but it worked out better this way, because some cute little boy has a birthday this week anyways so it was a double celebration... or as Isaac would say, "Today is Luke's fake-birthday"
We had to take my car to get all the gifts in it & because I will hurt someone if they move my car seat, I got to drive. Ricky said he didn't mind... he said that in between naps all the way down.
I was good. Ricky sleeping meant I had control of the radio & I can drive to California & back with a good playlist going.
I love this picture of Ricky & Harvey
We had a great time ... the boys are so cute opening gifts.
I was excited because I had taken pictures of Julie on Thanksgiving & got to give her some of my favorites...
here is one of her belly..
Baby Bumps are the cutest
& one of the boys... I LOVE this picture of both of them.. I love they are in their Wolverine & Ironman jackets. That is so them...
Those smiles & those eyes melt my heart every time
Speaking of Ironman... we gave Isaac some Ironman pajamas. He kept saying it was his "body armor" & he was in full on Tony Stark character.
Luke is the only kid I know that takes an hour to open his presents. He opens one at a time, looks at it, wants to open it out of the package, then wants to show everyone this gift... then check out what they all got... & then remember he had more presents to open. Its a good quality. I like when kids take the time to check out their gift. Luke does indeed do that.
Nanny had to give him a camera...
We went to my favorite place - Pied Pipers. I have tried something new every time we go there & I can't get enough of it. If I lived in Nashville, they'd have to just keep a booth for me because I'd be there every night.
Then we stopped at Julie's favorite coffee shop, Sip. Ricky wanted a concoction of his own mind - a dark hot chocolate with a shot of espresso. Mmmm.. that sounded wonderful - so me & Julie also got one... it probably was the best drink I've had in my life. I keep thinking about it & want to find some place around here that can get near copying it...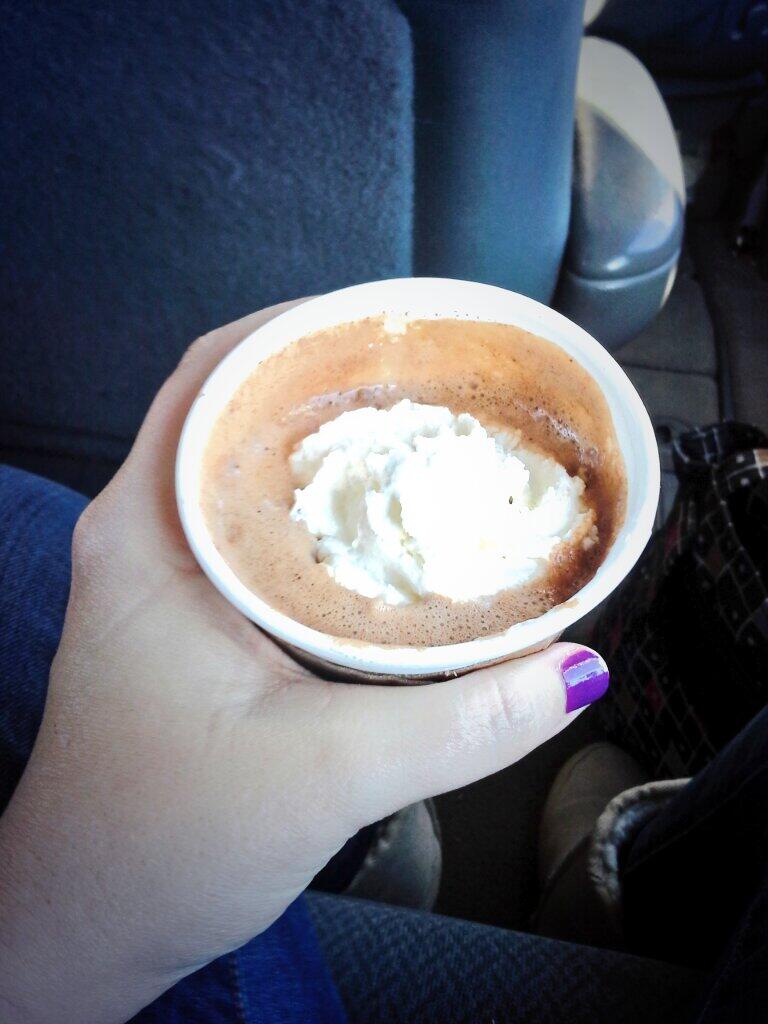 Time to celebrate the "fake birthday" & Luke was excited. Dude LOVES his cake....

Singing Happy Birthday
... & look at Julie's bump growing!!!
We ended up driving home the same night because they said the weather was going to be so bad... (stupid weather forecasters that can't get it right)
So Ricky slept on the way home & I stopped for another cappuccino for the ride & I was really caffeine pumped by that point to sing our way home...
Sunday was just a lazy day... headed down to the grocery that had like 3 loaves of bread. I was just excited for Downton Abby... & it didn't disappoint.
Now, back to full work weeks. I don't think I've worked a full work week since the middle of October... this is going to be tough.
I'm also nervous about going home today. With the zero degree temps, we left Harvey off his lead & pinned all the dogs into the kitchen. I pushed everything back from the counters that he could reach... everything is off the floor. I put 5 dog beds all over the floor for the dogs... but no telling what this puppy will get into. I'm nervous....
This face is cute... but can get in a LOT of trouble!!!
Happy Week everyone!