This week I am Thankful For:
(the numbers go with my One Thousand Gifts Journal... in other words, ignore them)
537 /
Lunch still on
. Ricky & I have our Wednesday lunch dates every week but last Wednesday, Ricky had a doctor's appointment to get his hernia checked. I went to our lunch place as usual not expecting him to be there... & walk in & see him at our table. That was a fun surprise.
539 /
Our new deer friend
. So I was sitting out on the porch reading, when I happen to see Harvey sitting straight up staring at something. I just told him to stay, figuring it was a bird or something he could hear 500 miles away ... & continue to read. & then I notice he's still sitting like that. I look up & no more than 10 feet from us? A deer. Standing right in our drive way - looking at me & Harvey, us looking at him. I slowly grabbed Harvey's collar so he wouldn't get a bright idea to chase him. & then I started talking to the deer. He just stood there & his ears just twitched with every word I said - totally listening. I so wish I had my camera next to me... I slowly back Harvey into the house - the deer staying the whole time & I just keep talking to him. He finally ran across the yard & then stopped & turned & watched me for another good 10 minutes. & then he ran into the trees. ... funny side note - Ricky said he was outside cutting the grass & a deer came out of the woods & was just watching him cut the grass. Not afraid of the noise at all. I live in the midst of hunters so I'm going to say a little pray for my new friend.
540 /
Alleve
. Mercy, I just felt bad all week & I was so thankful for some Alleve to help with aches & pains & headaches. Basically, my body falling apart.
541 /
Yarn on Clearance
. I found some yarn on clearance & wasn't sure of the color. But if its on clearance, why not try it? I'm almost finished making a hat out of it & it may be one of my favorites. The colors are so unique.
543 /
Talk with an old church friend
. I have a friend that used we used to go to church with who was calling me about a potential job offer but I just loved talking with her & doing a little catch up. I'm telling you - the group we had at our old church was just something special. I miss that tight connection we had with each other but thankful that we still do stay connected in new ways.
545 /
Ricky OK after wreck
. Yep - I posted the pic Monday of his car. But it doesn't escape me that a few months ago, a woman died when a truck about the same size rear ended her. This big truck could have just rolled over Ricky & crushed him. Glad he came out with a sore neck & sore elbows.
546 /
Our snuggler
. I just love how Harvey loves to snuggle & wants to be held. Ricky came home from work Friday & was exhausted & fell asleep in the middle of the floor. Harvey didn't care - he went & snuggled with his daddy anyways. I laughed when I took this & Harvey got up & came over to me, only to go press his back up against Ricky's & sleep for about an hour just tight against his daddy. Our big baby.
548 /
Laughing with Ricky
. I went to pick out a fathers day card & couldn't decide between 2 of them. I told Ricky to pick, "1 or 2?" - he said 1 ... & then looked at me & said, "You're going to get 2 now, aren't you?" ... which I busted out laughing because as soon as he choose that one, I did immediately think, I want the other one. We both got so tickled & laughed so hard right there in the card aisle. Laughter is magical.
550 /
No cares what I wear
. We were out doing all sorts of chores on Saturday & I was a HOT MESS. Like running shorts, an t-shirt that said Coffee & cardio on it - no make up - hair in a messy bun - Old Navy flip flops. & I didn't care one bit. I love days when you just dont give any cares on what anyone thinks about you.
551 /
Extra Starbucks
. Ricky & I had ran through the Starbucks drive through on Saturday & they had accidentally rang me up for 2 venti iced coffees - I told them to bring it on - no problem. I took it home & put in the fridge & it was perfect to wake up on Sunday & have it sitting there waiting on me first thing in the morning.
552 /
Panera breakfast dates
. I always love when we go out early for breakfast at Panera. Love it even more when we sit outside & take in the morning air, feeding the birds. The best.
553 /
Kindle on the go
. Ricky, with all his trips to Home Depot lately, has worn me out there. I can handle a trip or two, but I told him I dont even make him go to Hobby Lobby that much. But I always carry my Kindle with me & its been handy to just sit in the car, reading away while he gets to play in his fun little store.
554 /
Father's Day
. Blessed to celebrate my daddy. Love him & so thankful for him - each & every day.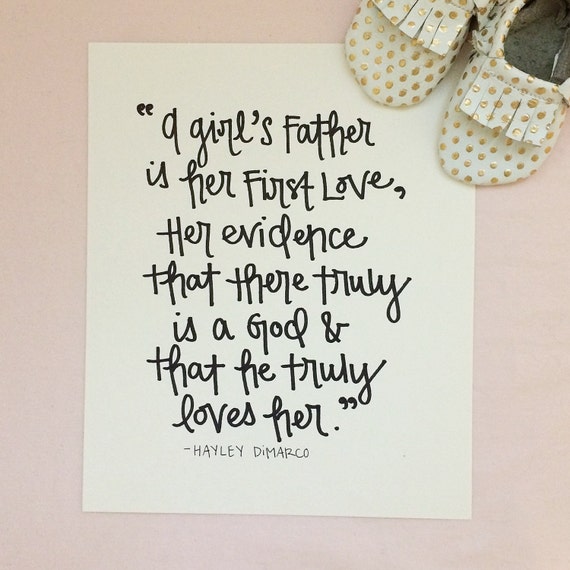 555 /
Longest Day of the Year
. I honestly LIVE & LOVE for sunlight. So when summer comes & the sun is out for the longest day of the year, it makes me happy. Warms my heart. Literally. ... & now, we start to loose 1 minute of sunlight a day. Cue the depression.
557 /
Ice cold water.
Especially when I'm not feeling good. Something about ice cold water makes me feel better. Makes me feel like I can breath better. I cant wrap my head around the idea that there are parts of the world that doesnt have easy access to water. That alone is a blessing. But what water does FOR the body is a whole other blessing.
559 /
Bible & Beach Updates
. Our church has sent over a thousand kids down to Florida for a week. A full week! of friends, playing on the beach, & drawing closer to God. What an amazing week for young hearts. & I love that they have updates on their website every day - what to specifically pray for for the day ahead for the kids. I know of a few kids there & love to specifically pray for these things for them by name, as well as all the other kids there. I'm really debating about taking some vacation time next year & going with them as a leader. What an experience that would be.
What good things are happening in your world?