Here we go - the Monday before the first day of summer. I honestly can't believe we're 3 months from fall, which we all know will fly by... & school supplies are back out in stores! Didn't school just let out? But to be fair, we do have year round school here so school starts back super quick. I am jealous they have year round school now. All the breaks during the year? So worth just getting 2 months off school.
& I can say that because I'm not a kid now. I'm sure no kid agrees with me.
But no school - just back to work... & dreams of how fast weekends go. That's the adult way of living.
Here's some fun highlights of the weekend
Friday
... I just felt BLAH all day long - so instead of getting my usual Starbucks celebration drink on the way home, I went with kombucha instead. Trying to get my stomach to feel normal again. I love this stuff too.
Note my thumb. All the cooking with Blue Apron?
I sliced my thumb straight open #chefskillz
... got home to see Ricky's car. He got rear ended on the way back to work from lunch. Man, he's just on a string of bad luck lately. The light turned green & apparently this guy, in a HUGE dump truck sort of thing, didn't care that Ricky couldnt move forward because of the car in front of him... the guy just hit the gas & BAM! Right in the rear end.
You cant see here - but the whole rear end is pushed up into the car too on the sides :(
... with the way I was feeling & the day Ricky had, we just called it quits on Friday early. Just sat on the couch all night long with the dogs & watched TV - almost finished with
60 Days In
.
Saturday
... We had some chores we needed to take care of & wanted to get them done early. So we were out the door by 8:30am. There's something rewarding about getting out in the world before it gets really busy.
... I had to stop at Rainbow Blossom - our nearest health food store. I saw a new kombucha & decided to try it. Mango flavor. It wasn't what I thought it would be - but not bad. Tasted more like orange juice with fizz.
... how do I walk out of the health food store with 3 items & spend $60.00. Ouch.
... I had to stop at a store to get some tools to make some cold brew coffee. I had made a mason jar worth the night before at 10pm & then realized when I went to bed that I didn't have anything useful to strain it. UGH! Ricky kept saying he just knew this wasn't going to be worth the time & the hassle ... until I got the tools, made my first batch, had him taste it & he was like, OH WOW! Anyone else do this at home? It is a little bit of a mess & a test of patience waiting for it to strain... but I like having cold brew coffee sitting in my fridge right now.
... Ricky was ready for lunch & we decided to try a new place that we've not been too before. I knew walking in Ricky wasn't going to like it. He's not a 'mom & pop' kinda place fan. He ended up getting a sandwich for lunch & I didn't see anything on the 'healthier' side so I ended up getting a veggie omelet. I hate his was bad because mine was DELICIOUS.
... Ricky has had to make 110 stops to Home Depot lately for a project he's been working on & he needed my help lifting things with his hernia - & thanks to my Hammer & Chisel. #gettingmuscles ... I told him that that view right there with all the lumber & the smell of all the wood brings back so many childhood memories. I can't tell you how many trips I made to the lumber yard with my dad when I was little - riding those orange carts that say "Dont ride" #rebel
... we ended up not getting home till almost 2pm - which I'm glad we headed out early.
... I didn't get to Bible Journal last weekend so even though I usually do it early, I was determined to take the time & do it even if it was the afternoon.
... laundry, laundry & more laundry
... worked on some knitting projects
... worked out & got my sweat on
... had to make a late night run to Target. I wasn't thrilled to have to run back out again - why we went out early, but I had to take advantage of a sale that was ending Saturday night.
... watched
Deep Impact
& always get so disturbed at the idea of an asteroid hitting earth.
Sunday
... headed down to church & ended up stopping for Panera Bread for breakfast. I dont know if it I was so hungry or if it was just extra good but it was one of the best avocado egg sandwiches I've had there.
... my glasses broke. Dang it. I can't see anything close up so always have reading glasses near me or more than likely, on top of my head. I had to run into Target & get another pair. I got some with spring hinges so I hope they do a little better with how I am constantly putting on my head & pulling off, putting on my head, pulling off, putting on my head, pulling off. I'm rough on glasses.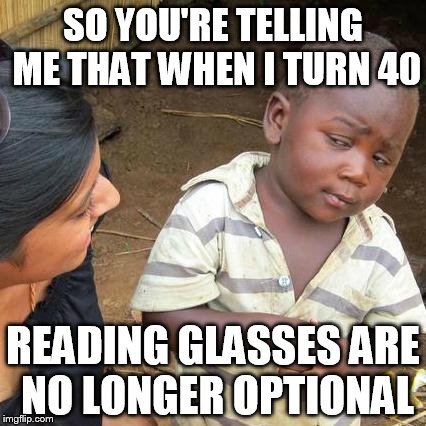 ... went over to see my daddy for Father's Day. Ricky was excited to get over & see my dad's new lawn mower. Boys & their toys.
Love my daddy!
Dont care how old I get - always will be a daddy's girl
... worked out
... more laundry... more cleaning
... get my planner set for the week
... the humidity was so low so I took my Kindle out on the back porch & sat while the sun went down reading my book. That's how you finish out a weekend.
Did you celebrate Father's Day?
What smell makes you think of your childhood?