This week I am Thankful For:
(The numbers go with my One Thousand Gifts Journal... in other words, ignore them)
489 /
Ricky's doctor got him in quickly
. As I can attest to having to wait 8 weeks to get in with an ENT, I was happy Ricky got in quickly to his family doctor about the pain in his low abs.
491 /
Sandwich night
. Some nights, especially when its warming up & you dont want to turn on the oven, nothing is better for dinner than sandwich night. Nice on saving time too.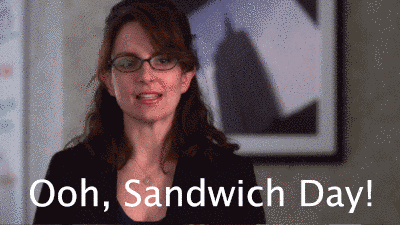 492 /
Date day with Ricky
. Notice my shirt. We were planning on seeing
X-men
because mainly I'm the X-men nut in the family - all in thanks to Ricky. He got me plugged into them when we were dating & hello, Hugh Jackman. & I know he's not in these, but you never know when he'll pop up. But we ended up taking longer for lunch than anticipated so we went to see Ricky's favorite,
Captain America
. We both really loved it. Glad we ended up seeing it.
495 /
Me Before You
. I feel like I have been waiting forever for the movie to come out since I heard it was in the making. I love supporting good books that become movies.
497 /
Rid of 2 bags of clothes
. Now some room to go shopping for some more stuff. ;)
498 /
Sweet blog friends
. I have to say, while I was lazy last Friday & didn't post anything on the blog, I had a few of my blog friends message me or text me to reach out to see if I was OK. I truly appreciated that. I always feel the same way when my blog friends miss a post or I don't hear anything from them in awhile. I worry. I get concerned. It was nice to know that there are some blog buddies out there that feel the same way.
This is so true of some of my most amazing blog friends :)
499 /
Hair Treatment
. My hair has been so dry lately. Like, so dry, I hate to even touch it while washing it. Feels like I'm washing lambs wool or something. So I took some time over the weekend & put in a good conditioning treatment in it. It helped just a little - but better than nothing. & who doesn't love a little bit of time to take care of yourself.
502 /
The OG5
. Love my
JOY
group & everyone in it but it was funny how it came down to the Original 5 this past Sunday. I think we spent more time just talking about our lives than anything else - which is what I love. That's how we become invested in each other. But I am thankful that its coming close to a year now that the 5 of us started meeting up together & we continue to make it a priority to stick together. None of the 5 of us have wavered on continuing on, even when life is busy & has so much for us. I love that. & am thankful for the directions it has taken this past year.
503 /
Late night calorie burn
. I'm not used to working out on Sundays but since I've started this new program, I've been taking 1 rest day on Friday & working out on Sundays. Its usually OK but on a busy day like this past Sunday, I didn't get to work out until 8pm. I really had to have a sit down motivational talk with myself to do it. But loved that I ended up burning a great number of calories. Totally worth it.
505 /
Morning text from a friend
. I had the WORST Monday. Like the WORST... & right in the middle of it, I got a text from my friend Chasity telling me I was on her mind & hoping I had a good day & sending me good thoughts. I told her that was truly a God thing - He putting me on her mind & her taking that push & sending me a text because I needed a cheerful word from a friend to get me over the bad day hump.
507 /
Gorgeous Spring evenings
. Summer & its humidity has been lurking & showing itself, but the past week, the evenings have been AMAZING. Like no humidity, cool breezes - the kind of evenings you dont want the sun to set completely & you dont want to come inside. With it going to be around 97 this weekend, it makes me appreciate those evenings even more right now.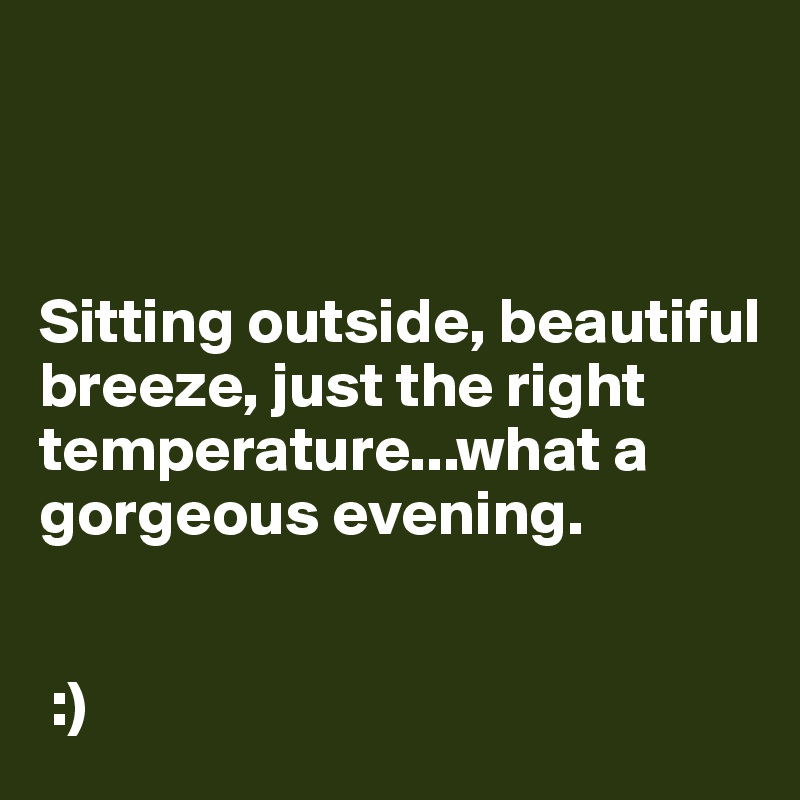 508 /
Hair day... at home
. So I went to get my hair done on Tuesday - except I was a nervous wreck. Last time I got my hair done, right after is when that HORRID vertigo episode happened. I read that a lot of times, people with vertigo have a hard time with bending the neck on getting their hair done. So my hairdresser cut my hair at the beginning, & put the color on my head & let me go home with a timer on my phone so I could wash it in my shower so I didn't have to bend my head back. I have to say, I missed her straightening my hair, but it was worth it if it keeps another episode of vertigo from coming on again.
509 /
Daddy visit
. My dad came over to talk riding lawn mowers with Ricky & to look at part of our back barn that Ricky has been working on. It's always fun when my family comes over.
510 /
Turbo Fire on sale!!!!!
Yep, I just ordered another Beachbody program. Kinda bummed I quit selling it a week ago & getting an extra 25% off - but I still couldn't pass the summer sale. I've been wanting this program for awhile. Also bought the bonus Les Mills Combat workouts to complete the full series in that program. (That's still one of my favs)
511 /
Phone call from a friend.
I haven't seen my buddy Ryan in what feels like forever, so when I saw his name pop up on my phone to check in & do a quick catch up? It made my day.
So tell me something that has made your day this past week!