My pile of work is almost as tall as me while I'm sitting at my desk.
That's never a fun way to start a Monday. But, whatcha gonna do?
Greet Monday with a smile... however forced it may be.
I'll let weekend memories push me through the day...
Here's some highlights:
... I took myself to the movies. The first time I ever did that, but I knew the hubs wouldnt like the movie. He hates anything sad. If its sad, he sits next to me & says the entire time I'm sniffling, "Why do you do this to yourself? I hate this movie"... & I wanted to sit in Will Traynor sadness with someone who totally got it, so that just ended up being me. I actually was so into the movie, I didn't even pay any attention to sitting alone. & truth be told, I was sniffling so bad, like trying not to do the chest breathing sob crying, that it probably would have been embarrassing to be with someone. Did you see it? What did you think? I think they left so much out (of course, like every book to movie) but it was enough to feel the emotion. & truly, the one thing I didn't like about the book was Louisa's irritating family so I was glad that was mostly cut out. I totally wore a hat because I knew my face would be red & puffy & it's a good cover to walk with your head down & not let anyone see your blotchy face... until you take a picture of it & share with the world anyways.
This is even a good 15 minutes after the movie & my nose is still red & my eye lids puffy.
... I could NOT sleep Friday night. Like it was 2:00am & I was still tossing & turning & exhausted, but couldn't sleep. My knee was aching so bad & I dont know if it was that pain that kept me up, but man, I was miserable. Rain came through in the middle of the night so I dont know if that aggravated my knee pain. I just know I was so totally dragging Saturday.
... Our house seems extra quiet a weekend after the Grands are here.
... I tried the new Vanilla Cold Brew at Starbucks. It definitely is nice & smooth & tasty, but the barista asked me if I wanted extra vanilla in it because without it, its not that sweet. Well, I didn't think it was that sweet - just right - but turned over the side of the cup & saw it said 7 PUMPS of vanilla? OH MY GOSH. & it still didn't taste very vanilla tasting, so I'm not sure I'll be getting this again. Plus, it cost like an extra $1.50 more than my vanilla iced coffee with cream that I usually get.
... Took 2 days to work on this Bible Journal page.
... I got all my editing done by Friday night & then Saturday, I had no plans & no where I needed to be or anything scheduled, so it was really a day of relaxing & taking it easy. I actually wasn't sure what to do with myself.
... I totally messed up & deleted a whole folder of pictures I was saving on my phone. & before you tell me, I had already deleted them from my Cloud a long time ago. DANNNNGGGG ITTTT!!!!!
... what I did do was work on editing pictures of my step daughter that I took while she was up last weekend for my Etsy page. If you notice, I've got a link at the top of the page for my store. Again, I know its the WORST time possible to try & sell knitted warm stuff, but I sit & knit all year long so if anything, my store will be ready for a rush sale when the cold weather comes back in. I actually finished another hat this weekend & have started on making baby & children's hats. Keeping those needles rocking.
That green & blue hoodie cowls are my favorite!1 I have a grey one I have worn for 2 years.
... I've actually done good with my Project Life where I've been carrying my DSLR with me for June. Now to figure out when to post the pictures from it.
... Got wrapped up in The French Open on Sunday. I always say, I don't watch any sport, but tennis is my game. I will sit & watch & get totally wrapped up ... like how Ricky watches UK games. I'm yelling & screaming & cheering & pumping my fist. I love me some tennis.
Totally #TeamDjokovic
...
JOY Bible Study
on Sunday. It was funny because a few of the people couldn't make it & Chasity has written on our Facebook board that she would cover snacks since it was just the 5 of us. Ricky said, "Is that the original 5?" ... it totally was. It was neat to just be the 5 of us that started off together. I say it all the time, but can't say it enough - I adore these ladies. They each have their own perspective & views on things & I love every one of them. We're all so connected in weird ways. Like I took the wedding pictures of one girl - who knew Chasity from school - who also went to school with another girl - whose husband is my neighbor & we live in his old house ... I mean there are connections that cross connections. Its just cool how we all do life together & cheer each other on & pray for each other & support each other.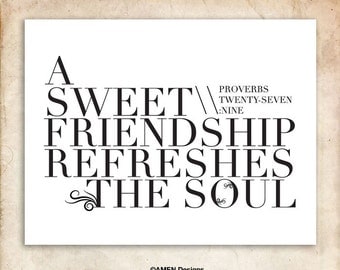 ... I had to get in my work out late on Sunday. I almost skipped it, but I haven't missed a work out yet in the Hammer & Chisel program & I'm now into week 5. I now am on a mission to not miss any of them. I love a good goal.
& that was a wrap....
Now to tackle this MOUNTAIN of paper on my desk... sigh... Hello Monday.
What was the best thing that happened in your weekend?