So here's a quick post for you since I'm technically not here.
I'm scheduling this to post because I am actually at CAMP!!! YAHOOO!!!!
I am out & away for the rest of the week with my church's middle school camp.
(actually we are already in full force of camp by the time this is posting)
I am super excited about it too because of a few reason
* I just always love getting the chance to hang out with kiddos & lead them in getting closer to God
* This year, its lead by CIY - the Youth Ministry gang that does these HUGE events around the US ... they are in total charge of our camp experience. Games, lessons, music. It's going to be AMAZING!!!
* 5 of my own small group girls are going to camp. I SO CANT WAIT to spend the week with them & just forge stronger relationships with them. I love it too because one of the girls wasnt even going until she found out I was going. She made her mom register her just HOURS before registration closed because she always said she'd only go if I went... how cute is that?
* I cant wait to get to know the other leaders better. (& fun side note - I'm the ONLY adult woman going in our group. I'm rooming with 7 other high school girls. haha. I'm TOTALLY the old lady there. I cant wait to hear these late night conversations. I need to pick up my "Cool" levels here)
* I'm off work... duh... any time I dont have to come into work is a good day. Even if it means bug bites, sun burns, & no sleep.
BUTTTTTTTTTT... I am nervous.
Not about anything with camp or the kids or leading... but I'm actually nervous for another reason.
This may sound corny, or stupid... but every time I talk about it, I get teary eyed. Seriously.
I'm a wimp.
OK ... so.... Ricky & I have been together for 25 years. Married 22 years this October. I realized as I was looking at how long I was going to be away, that I've never spent more than 2 nights away from him. & that's rare. I honestly dont even remember it being 2 nights. I know most youth events are 1 night away, but I think over all those years, theres had to be a 2 night event somewhere along the lines.
But from Tuesday - Saturday?
GOOSSHHHHHH - I feel a little lost.
Corny? Right....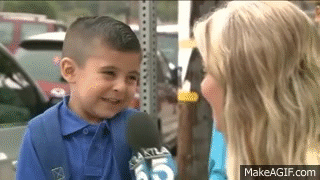 Me leaving for camp
I cant help it.
He's always gone to camp with me before at our other church & most women ministry events, again, one night away.
I'm just so anxious being away from him.
I worry because he's going to have to pick up some duties around the house while I'm gone. Not a lot - but looking after a little blind dog is a lot of work - & when the hubs gets home, he's exhausted.
Y'all - he works HARD
. He comes home & is ready to eat, take a bath & go to bed. It's going to be a lot on him to stay up to watch Bruno, or to take him out multiple times during the night, or make sure everything is taken care of with the dogs before he leaves.
& I know... he's a grown man... he's going to be fine. I just worry.
& I've realized that even when I dont get to spend a lot of time with him because he is so exhausted Monday- Friday, I at least know he's there... a yell away.... close by.
I feel a little strange being in a far off place knowing he's not that close.
I sound like a kid whose going on their first sleep over away from their parents.
I already told my youth girls they'll have to hold my hand if I get weepy...haha... who will be the leader this week? hmmm.... ;)
But anyways - lift a prayer if you dont mind.
For the kids & a wonderful camp experience....
For good weather (its supposed to be in the 90's & REALLY humid)....
For good health & safety for everyone....
Speaking of that, pray for me & my vertigo - its been on full force the past 2 weeks. Not something I want to deal with this week!!!!
For God to cause a stirring in these kids heart for a closer relationship with Him....
For Ricky while he's taking on extra TO DO's....
& for me... for my sanity being away & my great super power of worrying of all things that can go wrong while I'm not home.... (oh mercy).... but mainly that I find the words that God wants me to use in leading these girls this week. & even in using me to speak encouragement into these high school girls that I'll be rooming with. I totally dont take it for granted that God is able to use me in this form. It's truly an honor.
So if you dont hear from me this week, you know where I'm at....
& saying that,
Thankful Thursday
WILL still be up if anyone wants to link up with me... I still have things this past week I'm prepping a post for...
Have a great week everyone & I'm hoping to take lots of pictures & to come back with amazing stories.
To God be the glory for all the great things He does.....