So this past week was a blow to my mental state in fitness...
Let me say first, I feel like I have been doing really well lately at getting my work outs back in -
working out 5 or 6 days a week, watching what I'm eating & making better choices. Even making dinners healthier for both the hubs & I...
I am so addicted to watermelon on salads right now
& then I had an appointment with my doctor this past week.
Well, actually, this was a follow up. I had to go back after a few weeks to get some blood drawn to check how some basic levels were doing. Vitamin D (AWFUL... shouldnt be below 50 & mine is 13)... Vitamin B12 (not supposed to be below 300 or 400?... mine was like 250)... but my thyroid & blood sugar levels were all good. So there's that.
But I've been having some weird things happening to my body lately.
Brain fog
Dizziness
Weird burning/tingling on my skin
Neuropathy coming back
& while a lot of that can be attributed to the low vitamin levels, the doctor told me that one big part was probably due to my progesterone & estrodiol levels were basically at zero. ZERO.
& another factor that she said with levels being at zero, could also cause my other issue....
I had gained 11 lbs in the past 6 weeks.... 11 POUNDS..... in 6 WEEKS!!!!!!
When the doctor told me my weight, I may have said a bad word.
& then thought another 20 in my head.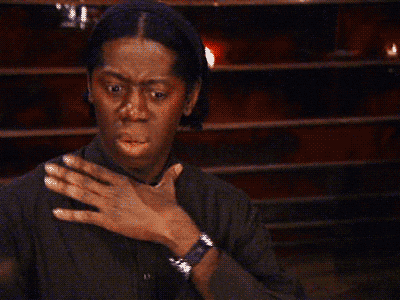 I know how hard it is to get off 11 lbs - how in the world did I gain it back in 6 weeks when I'm working out & eating a good healthy diet?
I mean, one of those weeks, I spent at camp eating virtually nothing & walking 8-10 miles a day....
& I'm putting this out there totally sick about it. Embarrassed even. But I know this is something not of my own doing. It's not like I'm sitting at home, stuffing my face full of chocolate & not moving or working out.... As what would it seem like - this is NOT me
I guess hormones are more of a witch than I thought they ever could be.
So my doctor gave me the low down on taking hormones... & honestly, I love my doctor, but I think she thought she was giving a lecture to an audience of future doctors because about 5 minutes in, I had no clue what she was talking about....
... but I did pick up parts where she recommended making a cream that would have to be specially made to balance the progesterone & estrogen to work for me & because its not a full estrogen based pill, it shouldnt cause the chances of all the scary cancers that estrogen can raise the odds of getting.
... I think...
I'm not doctor.. & again, I was too busy cursing in my head about 11 lbs to hear what she was saying.
But... my prescription has been sent to the compound pharmacy & now I have to figure out if I want to take it.
Do I want to get energy back? Yes
Do I want my skin to stop itching? Yes
Do I want to make this insane, ridiculous, weight gain stop? DO YOU HAVE TO ASK?
But I dont know about this stuff.
The fact I'm using a Maxine meme is proof that I'm dealing in another age bracket here
... & I hate that its not something a lot of people talk about.
I mean, I know there are commercials about periods & videos about all the latest period products... but I dont hear anyone talking about menopause... except for maybe a commercial with someone who looks like she's 80 & having a heat stroke (Oh God help me - I dont have the hot flashes yet)
Someone... give me the low down...
I need one of those "What to expect when you are expecting" books but one that is like "What to expect when you are NOT expecting ever again"
I look online for info, but you know you can find both sides to everything on the internet.
I dont know what's safe & what's not when it comes to hormones.
& I have a friend that does the bio-identical hormone replacement & she loves it & it has helped her so much. Is that the same thing? Different from a prescription cream from the doctor?
I have no clue what I'm dealing with.
I actually just bought some natural pills that are for adrenals & I've been reading where adrenals work with progesterone...I think...I'm trying to look at more of this information about that. Wonder if it will help in a more natural way? I HAVE NO CLUE...
I just hate feeling so out of control of my body right now.
It's like Bizarro World.
Anyone else ever watch Seinfeld & when they each met someone who was the opposite of them?
Did I just date myself talking about Seinfield? ... maybe its why I'm perimenopausal & heading into menopause - I really may be that old.
still the funniest tv show ever
But its like I eat healthy & work out & its bizarro world so I'm going to have less energy & gain weight. Only explanation.
... its tough being a girl...
I'm going to keep at it. I'm even starting a new half marathon training program today.
I know... I know... another running program? I dont even know if I'm going to run the one I'm training for. It's over $90.00 to register. That's CRAZYYYYYYY.
Unless there's a groupon, I wont be doing it - but I figure the training aint gonna hurt, right?
Let's just hope that my next Training Tuesday post, I'm not up another 11 lbs.
If so... I'm moving to Alaska so I can just cover up in layers & keep my own blubber as protection.