.... I'm grumpy....
Its not only Monday, but its Monday the day before the 4th of July.... where most of the world has the day off... but not me.
I left my resting husband at home with the dogs all cuddled around him... while I drove into work with very few people. SO NOT COOL....
Oh well, look for the positive, right? I'm off tomorrow. & half of the office is empty today. I always like a empty, quiet office. So I'll take what I can get.
My weekend finally had a little calm in it, before it got busy again... so I'm happy to get a good balance of things.
Friday, I did my usual grocery trip & I swear I was just going to go in & grab a few small things & came out, with a full grocery cart & spending $140.00.
GEEZZZZ.... I'm not even sure what I got.
Well, I do know I spent $9.00 on cherries. That kind of stuff adds up quick. Eating healthy ain't for the CHEAP of heart. That's for sure.
But I got home & unloaded the groceries (the WORST chore in the world) & then I went outside & enjoyed the warm, windy air....
& that warm windy air turned into a storm in like a blink of an eye. I mean, it POURED... it came out of no where & there were warnings & the water was like instantly flooding the back yard. It even came in our enclosed porch. I can understand what they mean by "Flash Flood" now because it was seriously just windy & no rain & then all of a sudden it was like someone turned the lights off & water is over my feet all within a few minutes.
Saw the next day the rain totally washed away all of our mulch....
A trip to Home Depot is in our future.
Saturday, I wanted to sleep in, but with our little blind boy, he had us up early... that was ok.
I had no plans so it just made me enjoy the day more being lazy.
Even though I wouldnt call it a lazy day.
I spent most of Saturday cleaning. Organizing some under the cabinet things & getting donation boxes going. I'm just ready to get rid of STUFF. STUFF EVERYWHERE. It's so overwhelming sometimes.
But Saturday left us sad because we got messages that a family friend of ours has suffered a health issue the day before & was on a ventilator. Talk about shock. She was in her mid 80's but still was so active & this just wasn't expected. Broke our hearts when we got the call a few hours later in the day that she has passed away. Just thankful she didnt suffer long I guess. These sorts of things are just hard to accept. .... a reminder, none of us are made for this world.
Ricky & I ended up trying to watch a movie -
Rogue One...
& sorry, I dont get what the whole fuss was about. We were both so bored with it that about an hour in, we gave up. I felt like someone could have pulled my toenails out & that would have been more entertaining to me. I was so glad when Ricky even was like, "I cant watch any more of this...." We're Star Wars fans too so I'm not sure what it was for us.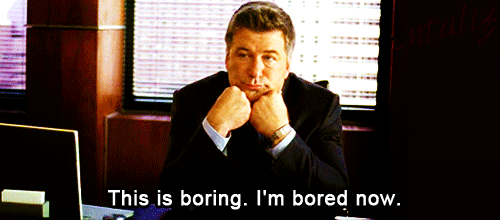 I ended up spending more time reading... totally into another Elin Hilderbrand book right now...
& took a shower & knitted the night away... just a good Saturday that refueled me.
Sunday has us going to church & it felt so funny to not have any MSM for the day. Getting out of church before 11 just feels foreign to us. But we took advantage of it & went to Sam's Club to pick up some coffee & then got to some place for lunch before the 2nd service at church lets out ... & then its so hard to get in anywhere for lunch without a wait.
Except it was an AWFUL lunch.
OK - remember when I've talked about Chili's messing up my black bean burger by bringing me a REAL burger? & then they have messed up our orders EVERY TIME we are there since. The last time we were there, we said, "if they mess up one more time, we're done...." & they got it right. AMAZING. So when we went back this time, we didnt give it much though... except I ordered nachos - & you are supposed to let them know if you want chicken or beef on them - I told them neither - obivously....& then got my nachos & then took a bite, not paying any attention....
& then noticed there was chicken on it.
I know I embarassed Ricky because I was just like this...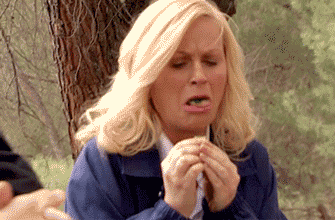 #noshame
Oh heck no...HECKKK NOOOOO!!!!
We had to get the waiter & I was just wanting to forget the order & leave... by the time they remade mine, Ricky had eaten his black bean burger - THAT THEY BROUGHT OUT WITH BACON ON IT!!! WHAT?!?!?!?!? .... Needless to say, I'm so done with that place. Totally done.
Then we went to the Pet Store to find our little blind boy some new dog food. At the vet visit the other day, the ytold us his skin allergies was actually yeast & that sugar & carbs & grains are to blame. So we went looking for some natural foods. Time to try out all the new yummies.
Ricky went to head out to see a friend of his who is in the hospital & I had to get home to pick up my camera gear for a photo session.....
But first....
I had gone through the whole morning with no coffee....How I survived? I dont know.
So fueled up & geared up, it was time to meet my photo appointment.
Bless their hearts. I love this family. They are our cousins & just the sweetest little family - I adore them. Truly, fully, completely... & they got there & the kids had both been napping so they werent too sure about waking up & having to smile for me & walk through the heat.
I must have a new tolerance for heat... heck, I was sitting outside reading in it yesterday & Ricky tried twice to sit out with me & said, "How are you out here, I cant even breath"...
when 89 degrees & humidity doesnt bother me
#whoamI
& the heat was getting to the kiddos & the poor momma who had to carry the little girl... because wasn't life great when you just gave up & let your parents carry you do you dont have to walk yourself?
So the kids checked out of the session about half way through. & we just werent going to push them in the heat. (the little girl even refused to drink water because she was JUST DONE & when they dont even want water in this heat... time to call it)
Funny side note - she's just a little thing & she can be bribed with lipstick. haha. My kinda girl.
I told momma & daddy that its totally ok because when you have little ones, even if you get pictures with grumpy faces & refusing to smiles, you're going to love looking back at their personality - especially when their 20 & dating. Plus, it makes for great blackmail pics.
But, I promise, I got some good pics regardless of the tantrums. It's just what happens with kid photo sessions. Totally expected. It doesnt even phase me anymore.
Time to head home & Ricky asked if I would pick up some pizza for dinner...
& then it was finally home in time to upload, decompress & get ready for work... while Ricky loved to rub it in that he didnt have to go to bed early.
Good... he is the one who gets to get up with Bruno & walk him in the yard at 2am then ;)
But I'm excited to get off because we're celebrating the 4th tonight... & then plans of resting & editing & reading tomorrow. That's how I celebrate America!!
Are you doing fireworks today or tomorrow?