I love that my blog buddy over at
Sparkles & Lattes
did a post to "Re-introduce" herself ... & asked for others to answer the questions too.
This is perfect if you're a new reader or just getting to know one another... so let me introduce myself :)
1. Where do you call home?
Kentuckiana... which is Kentucky & Indiana combined... & basically how it works. I live in the country in Indiana, but work in Louisville, Kentucky - so I'm basically made up of two states in one in my every day life.
2. What jobs have you held, and what do you do now?
I worked at my last job for 25 years - which still blows my mind I was at one place for so long - but I've always been about the numbers. I love the accounting side of things... not necessarily the financial side or tax side. BLEH. I always enjoyed the Accounts Payable or Accounts Receivable side. So color me all shades of happy when I have now ended up back in the world of Accounts Receivable. I love doing daily deposits & seeing money flow in.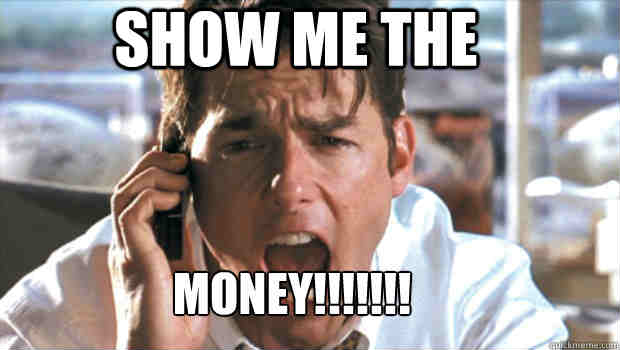 3. What is a secret (or not so secret) talent you have?
Is it weird to say I dont think I have a talent. I mean, talent to me is something you're naturally born with ... I dont feel like that's me.
I guess my talent would be I could eat a ton of food & then be hungry an hour later... does that count?
I'll say... maybe.... I'm good with directions. I can go somewhere once & I can find my way back to the same place - even years later. I'm pretty good at finding my way from place to place too - like a good sense of direction in general. Just dont ask me which way North or South is when I'm standing in a place. Heck, I dont even know how to work a compass.
4. What accomplishment are you most proud of from the past year?
Surviving... seriously.
After all the surgeries & pain I've lived in ... & surviving this world without my daddy. Yeah - surviving works for me.

I'll also add I'm proud that I was able to speak at my daddy's funeral. I feel like he would have been proud of me for that.
5. What is one concert or show you'd love to see?
Harry Potter & the Cursed Child .... SO WANT TO SEE!!!!
6. What type of person attracts you (not romantically, just generally)?
People who are full of laughter... or make others laugh. I'm all about JOY shining from others.
7. What is something you can't stop daydreaming about?
I've been toying around with some ideas lately... something I'm even afraid to daydream out loud about... maybe I'll share soon enough. Praying about it actually.
Until then... I'm daydreaming on what a clean house would look & feel like.
8. If you could eat one meal for the rest of your life, what would it be?
Mexican... give me Mexican.
...It's so vegetarian friendly with all the beans & rice....
"Mexican" counts as a meal, right?...it does in my world
9. Favorite place to go on vacation?
DISNEY WORLD... come on... if you dont know that about me, you dont know me at all.


10. What's something that is calming to you?
Reading. Give me a comfy couch or chair, with a cup of coffee & a good book & I am totally zen.
So feel free to grab the questions & introduce - or RE-introduce yourself to all your readers.