Here to go - a new year ... calls for a new logo...
& excited to see more people link up with us on this.
It will be the first Tuesday of each month so feel free to jump in with us for February (posted in March)!
Now, only the first month of the 2019.... one sentence a day!
1. The laziest of days at home doing laundry & working puzzles & watching Bird Box & getting all the new journals & planners & calendars out. #PleasaeLordletitbeagoodyear
2. Came into work & found out someone gave their notice & guess who just got an instant promotion? #goingtobeabusygirl
3. Training on overload & my brain on even bigger overload. #mayhavehadapanicattack
4. First day on my own in my new position. #Alsohadtomovedesks
5. It's actually much easier to de-christmas when you just are going to throw the tree away when you get the ornaments off. #allthelightsblown
6. So happy to see my HSM girls & then enjoy the rest of the day feeling like its nearing Spring, even though I know its just the beginning of winter. #53daystoSpring
7. Survived my first Monday in my new position. #busiestdays
8. 60 degrees in January is something I could get used to. #hatewinter
9. Spoke too soon. #coldisback
10. I was worried when Ricky got home from work to find that Bruno wasn't doing good, but reminded once again he's a momma's boy when I got home & he totally acted normal & started walking & eating & drinking again. #boysjustneedstheirmoms
11. Picked up my new eye glasses & cant see anything out of them #toostrong
12. Went into work with Ricky to get in an extra 4.5 hours on a Saturday & then ended the night with having Christmas with our friends. #lovealatechristmas
13. Didnt think I was going to make it to HSM when I didnt even go to bed till 2:30am the night before. #madeitthough #gladidid
14. I am so exhausted after my Mondays in my new job which are so busy & overloaded. #tiredbrain
15. Where did you go sunshine? #gloomydaygloomymood
16. I had to go into Walgreens after work & was nearly terrified when every parking spot was full & thinking that everyone inside had the flu & was there for medicine. #iworeglovestheentiretime
17. So much fun to have a girl's night out at Home Depot. #girlsrulewithpowertools
18. Super nice to have a lot of coworkers go out together for lunch after a lot of the division between people was cleared up. #newbeginnings
19. Got caught up in the Netflix show YOU & now want to read the book. #freakyfreakyfreaky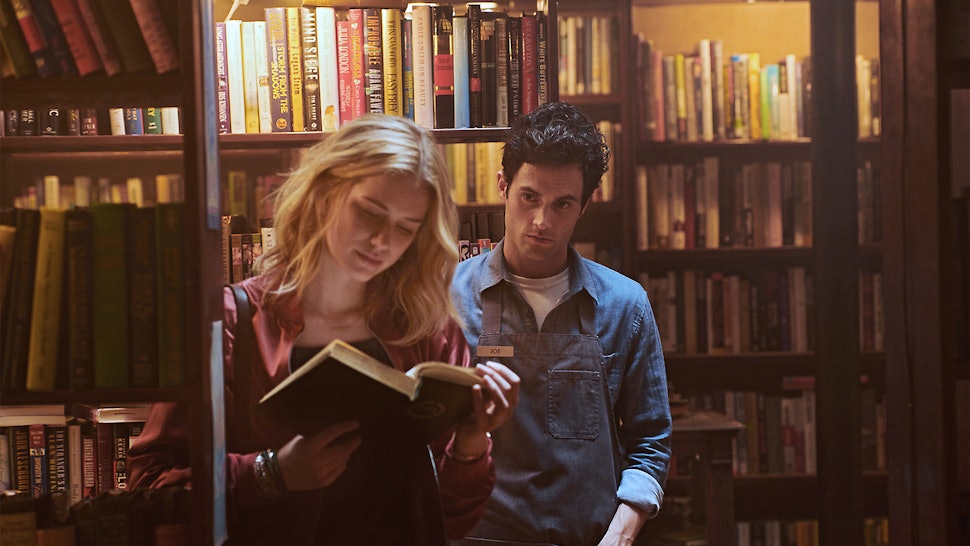 20. Church was really empty when it snowed overnight & the roads were pretty snow covered. #slowdrive
21. Loved having off for Martin Luther King Day & was able to do a daytime Bible Study. #JOBstudy
22. When Tuesday is Monday, everything is just confusing. #busyday
23. Back to the colorectal specialist to discuss why I'm still in pain. #noanswers #frustrated #whywontthisend #nopunintended
24. I love so much I can go on my library's website & pick which books I want so I can just walk in & pick them up. #nohuntinginvolved
25. Hair day!!! #muchneeded
26. Readathon had me getting in 2.5 books for the day. #haventdonethatinsolong
Read 3 books total by the end... & part of 2 audiobooks... & of course, my Bible :)
27. They say when you're old, its like you're a baby again & I can attest to that for dogs too with all the puppy pads we're buying for our 18 year old dog. #needtobuystockinthem
28. After not getting any mail at work on Friday for some reason, I think I left my desk twice the entire day to enter the checks from Friday AND Monday. #fastestdayever
29. Made it to the hematologist to find out that I'm 2150mg below what I need in blood & I can never catch up unless I have an infusion, which I wont be able to do because its every week for 5 weeks at nearly 3 hours each time. #ihaveajobpeople
30. The high today never got out of single digits. #wintersucks #60degreesthisweekendthough
31. Ending the month with the usual routine - a trip to the hospital for a CT Scan. #geez #sooverit
So what was the highlight of your first month of the year?
Inlinkz Link Party