Trying to focus on more & more veggies.
Especially the green kind - the kind full of iron & good for the blood.
What I'm Reminiscing About
Running.
Race season kicked off around here last weekend & it just made me super sad.
Man... how I miss running.
What I'm Loving
It's lighter on my drive to work & loving the light later into the evening.
I know the time change is coming up & is going to jack that all up - but it just gives HOPE of Spring!
What We've Been Up To
Trying to fight the battle of a muddy kitchen floor.
We have had rain since... I'm pretty sure its November.
Seriously - its been the WETTEST winter ever.
& my dogs dont give rain & mud a second thought. So its been a lot of paw wiping & cleaning & mopping the kitchen floor.
I honestly just go to Sam's Club & go through a whole huge bulk container of Swiffer WetJet clothes in just a little over a week.
The struggle is real.
What I'm Dreading
Taxes.
Hearing so much in the news that people aren't getting back anything like they usually do - has me a little nervous. We have used our tax return every year just in time for our property taxes for the year.
So yeah... I'm anxious to see how it all works out.
What I'm Working On
Getting my iron up in my blood.
I'm on a mission man... I'm looking at unique things to try, liquid iron to see if it upsets my stomach, watching the diet more closely.
GOTTA get ahead of this.
What I'm Excited About
Getting our new furnance!!!
Ours has been out for the past 3 weeks & the cold air is coming back on Sunday through next week (#ugh) so I'm looking forward to a.) not walking around my home in 10 layers of clothes & b.) not having to use the Emergency Heat on our Heat Pump. It makes the bill go up SO SUPER HIGH ... I'm expecting my electric bill to be around $700 next month with all this :(
What I'm Watching / Reading
After my last infusion where I was in bed all day Saturday, I ended up binging the first season of
Good Girls
... & really enjoyed it.
It's like a nicer & gentler Breaking Bad.
What I'm Listening To
Now that I'm sitting in the middle of a lot of people, I keep ear buds in most of the day & podcasts are my new best friend.
I'm super excited that my pastor has started a new Podcast called
One At A Time
... I just love our Pastor, Kyle Idleman. You should totally take a listen & hear these incredible stories of changed lives with the message of Jesus tucked in each one.
This is really new so there's only a few - so you can get caught up.
What I'm Wearing
Still about anything warm.... sigh...
What I'm doing this Weekend
More infusions....
& getting our new furnace put in.
It's only been out for 3 weeks. Geez.
But just in time because the high on Sunday is supposed to be in the teens.
What I'm Looking Forward to Next Month
Having these iron infusions BEHIND ME!!! & hopefully feeling better!!!
Bonus Question: What's Your Favorite Board Game
I'm a big fan of card games - but as a board game?
We really like playing Sequence - which ironically is a board with game cards.
BAM!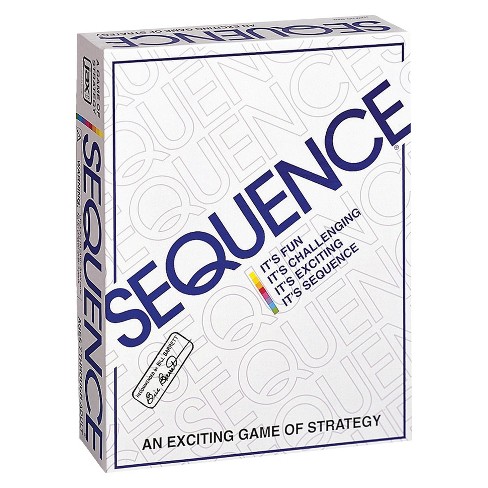 When Ricky had his hernia surgery a few years back, we literally played this like 15 times a day.
(Click the pic above to join in with others who are telling What's Up this Wednesday!)