My awesome blog buddy
Leslie
has started a fun link up for the month. Except I have failed at hitting the right date - but she's so super easy going & I know she'll take my link up late. I'm just FASHIONABLY late & not disgustedly late, right?
I'm just glad to get it in on this Valentine's week - because this month's link up is to name 10 lovable things about your Significant other. Cue the blushing red head that I married. He's not good with compliments so I'm sure he'd be like DELETE THAT POST RIGHT NOW... when we know I'm forever posting things to embarrass him here.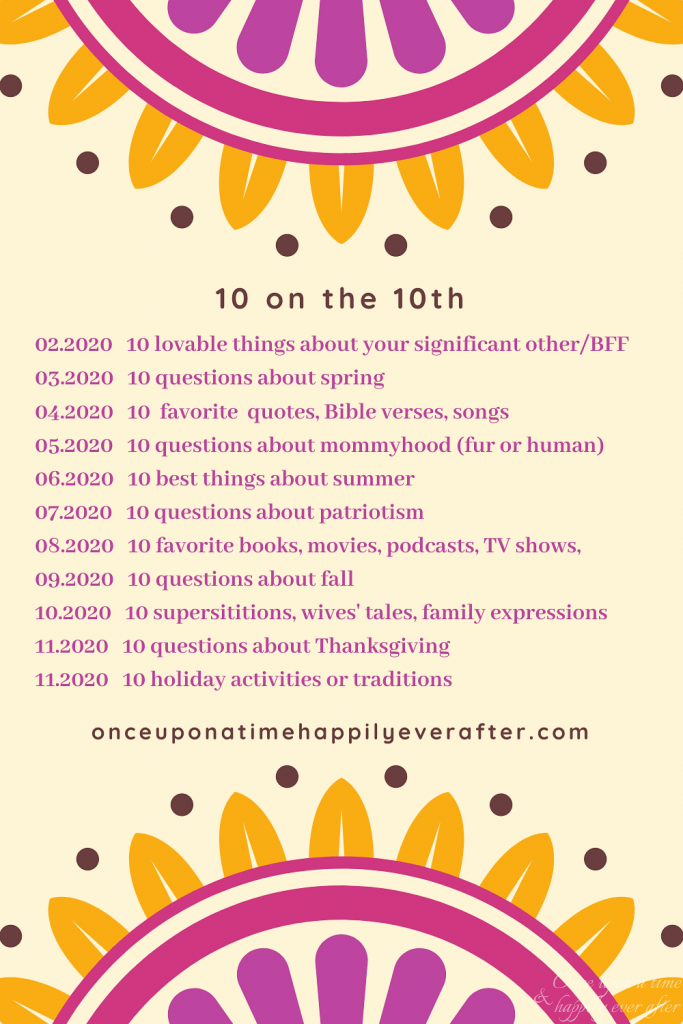 Let's jump in & see what comes to mind
1. He can skate
I know that doesnt seem like a big deal to most but that's how we met & I still to this day say I fall in love all over again like day 1 when I see him skate. He just glides & can do this thing so effortlessly. It's like watching a movie star on the big screen to me when I see him go around the rink.
2. He loves animals
I so love that his heart is in the same area as mine when it comes to animals. He gives me grief about always wanting dogs & yet, he's the first one to keep looking for Australian shepherds - or even take a dog in if we have to. He's also the one who fights hard for our dogs when they get old & feeble & want to give up on life. Ricky wont give up on them.
3. Gave up so much meat
Speaking of loving animals - I remember when I hit the switch in one day & said, that's it - no more meat in this house. He was a little nervous about it & I saw the look of fear in his eyes. Here we are about 10 years later & he rarely eats meat now too. We go to a steak restaurant & he'll be the one next to me ordering sides off a menu. (Side note - Outback has the BEST Broccoli ever. I've never not had it perfect there) I'm glad he has taken my change of eating & adapted it to his life as well.
4. His style
You're not going to see many men with hair down the middle of their back. But he keeps his hair because its ROCK N ROLL BABY!!! His own style just suits him & I'm glad he knows who he is in how he dresses. He may wear jeans with a shirt,tie & leather blazer but man, does he look good! It's just him. I love his style & wouldnt change one thing about it.
5. Hardworking
I actually get on The Hubs all the time because he works TOO hard. Between his actual job - where he goes in an hour EARLY & stays typically LATE every day, he wears himself down for his job. Hard work is just in his blood. If there is work to be done, he will get it done. He cant stand being idle. The same is said at home. He works so hard - especially spring to fall when all the grass & yard work has to be taken care of. I always worry about him with this trait he has, but I see & appreciate the value in his work ethics.
6. Home expectations
I know most women will love this one - but I so appreciate that The Hubs knows that I am busy myself - with work, with church, with family, with trying to reach my own goals - & all that said, he's not one who EXPECTS dinner on the table, or expects the house to look a certain way. He'll see if I'll be home & then say, OK, I'll just pick up dinner. The house is a mess? He shrugs his shoulders. His work clothes aren't clean? He'll put them in the washing machine himself. I love to do all the cleaning, cooking, help I can for him - but also appreciate that he's not a manager who watches & waits for me to do these things... its not all on my shoulders.
7. He'll suffer through Musicals
I know its not his favorite thing to do in the world... but the man, bless him - has sat through so many viewings of Beauty & the Beast on TV - so many Broadway musicals of it too - just so many musicals in general. He'll even go to a concert he could care less about - just for me. & I will add, he's come out a fan of some things. He may not agree with that - but I bet he can sing more Steven Curtis Chapman songs than he ever thought he'd know. & quiz him on Beauty & the Beast - or even Wizard of Oz things (that one is for my mom where she even made him watch way too many things) & I bet he knows the answers. That's a good man.
OK - so he doesnt look TOOO thrilled to be here - but he goes! So he still gets credit for it
This one was more his speed... it really was a fun one!!!
8. Loves his family
He cares so deeply for his family. He's not someone who is over the top in words or wants to put anyone out, but I see him the most & hear his thoughts more than others. I saw him when his brother was sick & passed away. I've seen him when his first grandson was born. I've seen him when his daughter graduated college. I've seen him when his uncle has passed away. I've seen him worry about all the ones who have the same blood and name as him - & even those who dont share any of those things but he loves just as deeply as his own family - & even more than that, he's done the same for MY family. While he may be the one in the corner of everything that happens, the one not talking the most, he is the one with a heart for everyone.
9. Stuck in the 'for better or worse, richer or poorer, in sickness & in health'
We'll be celebrating our 25 years this year & marriage isn't always easy - it takes work. It has its up & downs. It's 2 people changing who they are every year & still having to adapt & work & live with the other changing person. I love & appreciate him so much for taking his vows & sticking through the hard times with me. Even more - supporting me in hard times - in sickness & surgeries - in loss of my dad & loved ones we have had to say good bye to. Also celebrating all the good times & laughter & joy - so many more better, richer, health moments. Thank you Lord.
When we were babies
10. Loves the Lord
This the biggest of all for me
. Ricky loves the Lord. He's always watching his actions & comparing them to how God wants us to live. The values that living as a Jesus follower calls us to live. He would be the first to say he isn't the one who could quote scripture to you or be able to give you a 25 minute sermon - but he can tell you all that God has done for him - & he loves Jesus & that loves flows through him in so many ways each & every day. There is nothing I could love more about him that that. All the other things - such a great bonus.
I got a keeper. No doubt.
So tell me one thing you love about your significant other... or your friend.. or your pet - whoever is your Valentine this year.