This week I am Thankful For:
Fence fixed
We had a surge of Spring weather. It was actually in the 70's for a few days - & along with that came spring winds. It was a hold on to your hat sort of few days. All that wind had blown down some of the fencing around the horses field. With Tony being down & out, I didnt know how to fix it - but I'm so grateful that Tony's friend ended up taking a half day off of his job - went & got parts to fix it & repair it where it should stay up now. It had dropped a few weeks before & he came & rigged it up. So thankful that he took his time out of his day & helped us & the horses out.
Jazzercise Doctor
Soooo... my brother was back in the ER last week. Again - no details because Tony. Yes, he's OK & he only had to be in there for about 24 hours. It was funny thought because I got to the ER to sit with him & his wife & the doctor came in. I knew I knew her from somewhere. Her face looked familiar & I'm staring at her something fierce. I know she was probably like, WHY IS THIS PERSON LOOKING AT ME SO INTENTLY?? I saw her name & also knew that I knew it - but just couldnt place where. Finally, about 15 minutes later as she's still talking to my brother, it hit me. ... she was one of my old Jazzercise teachers :) LOL... when she left, I told Tony he was in good hands. She was very thorough even in class about explaining details of what the body was doing & how it worked together. I always enjoyed her classes. Granted, that was over 10 years ago - but I do remember her. Glad to have someone I knew looking after my brother.
Tony home
& yes, we're thankful everything worked out ok for Tony & he wasn't in the hospital long & no more surgeries this trip around.
... have I mentioned lately that the Wood Family needs a suite in Floyd Memorial? Because once again, this confirms it
Toast
Yes - I am thankful for toast. A lot of nights lately, that's the only thing I've been craving. Warm toast with melted butter & warm honey dripping over it. Hmmm... Give me all the carbs.
Bruno ate again
We thought Saturday was going to be the day for Bruno. He had gone a few days with not eating & has instantly lost so much weight. Weight he cant afford to loose. He barely drank any water & we shed some tears Saturday morning & said this is it, we need to take him to the vet. Ricky said to let him sleep & if he didnt eat by Monday, we would take him in. Bruno has a history of bad days & then rebounding & having good days. .... Well, lo & behold - that night, little old man drank a ton, licked up a bunch of beef broth (its specifically made for dogs) & even ate half a bowl of dog food. Put him in his walker & he even walked for over an hour. REBOUND my baby! ... I still am anxious to see how much longer he's going to go. But as long as he's fighting to keep living - we'll fight with him.
Visit the horses
So it had been over 4 weeks that my brother had been to the barn to see the horses. He has missed them so much & I know they miss him too. Tony even said he wonders if the horses think he's gone forever. Just for the reasoning that dad was there in the barn one day - & in a blink, he never came back. Heck, we're still dealing with that fact. I know the horses were confused for the longest time too about that. The man who was down sitting with them, playing with them, tending to them - for hours each day... gone. My brother is the one who spends the majority of the time with them now that dad's gone & we just wondered what the horses thought. .... so Sunday, Tony actually rode over with his friend who has been helping Ricky with the horses on the weekend. I dont know who was more excited to see one another - Tony or the horses. & yes, I did take a picture & its not of his face, but I still dont think he'd want me to post it - though its killing me because its such a cute picture where Cochese ran right up to the fence to see him. ... I got all the Homeward Bound feels. Anyone else remember that - where the dog runs up to the boy at the end & says, "OH MY BOY"... Nope - I'm not crying - you're crying. It was just sort of like that.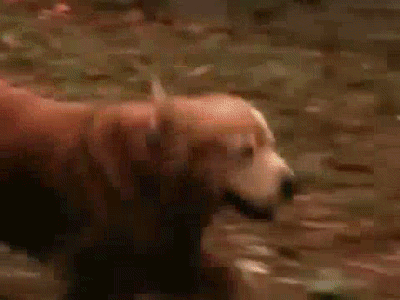 I'm just glad to see Tony in regular clothes - have on real shoes & riding in a car. I know it wore him out & was rough on him but any progress is good progress.
Tell me something good about your week!