2 years
We survived 2 years without dad. I am grateful for survival. However that looks. Survival in grief is different for everyone & that you can still stand at the end of the day, that's something to be thankful for. .... Also so thankful for the sweet messages & texts that were sent to me on that anniversary. I felt the hugs from every single person that sent me love from afar!
Seeing Dad
Speaking of dad - I know some of you saw this on my Story - but COME ON MAN - how FREAKY was it that I went to the grocery & looked up & saw this man next to me loading up his groceries. I stopped dead in my tracks & just stared at him. I was like, "Dad? Did Heaven not have the bacon you liked or something?"... I tried not to appear like I was staring TOO much but then knew I had to take a picture because I knew no one would believe me when I said, "yeah, I saw dad today"... it was the weirdest feeling ever... but made me smile to just feel like I had a brush with dad.
He even WALKED like dad!!!!
Worship
We have been having worship on our Sunday HSM meet ups & we love our new Worship leader. We've always loved our old one that moved on up from Youth Ministry worship to our Campus Worship Minister!!!! He so deserves it - he's amazing. So it was fun to have him lead our Zoom worship this past Sunday.
ALL the masks
I am so surprised how many masks I sold last week. It was so fun to pull up my email & see notifications of a sale & then another. I'm enjoying learning to sew so its a bonus. & plus, like I told one of my friends that bought one, if you're going to have to wear a mask, you might as well have style & look cool while doing it.
I love this one!!! The plaid - the Minnie & Mickey's!!!
Kindergarten Graduation
Julie posted pictured & videos of her youngest graduating from kindergarten. It was bittersweet because you know everyone would love to see the cute little program that they do for these graduations - but it was also just cute to see all the kids in Zoom screens with little caps & gowns on. All 3 of Julie's kiddos will be in elementary school next year... WHAT??? How did that happen? ... We're bracing for when our oldest grandson heads into middle school. I'm sure more gray hair is going to be popping out of ALL of our heads!
My Work
I know... I say this all the time... but I really am thankful that they seem to really be cautious about bringing people back so quickly & have been so good at keeping us working from home as long as possible. ... plus, when you hear of so many STILL losing jobs & struggling, I am even more thankful for my job & the place where I work.
Delivery Workers
I am so thankful for all the people still working in warehouses to get packages out & people who deliver them every single day - Amazon, UPS, USPS - You are so appreciated by so many - keeping life "normal" in the sense of getting things at a click of a mouse for something you need & forgot to pick up.... well, maybe except TP (Which HOW is this still an issue that you cant find it? Where is all the TP?)... anyways - thank you delivery people working hard for us all!
Mask Wearers
& my weekly shout out to people who care about others around them by wearing a mask! It's not for YOUR protection - its for those around you!!!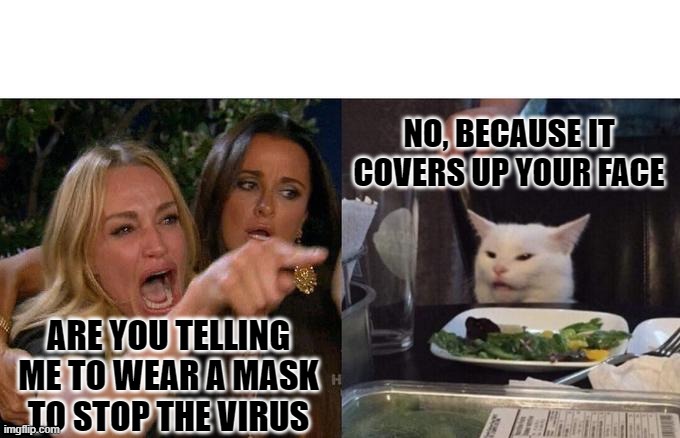 Just for a laugh
What good things are happening in your world this week?