Happy Monday!!! & I know its Monday because Alexa reminds me its Monday.
I do have to set reminders up at this point.
Here, our city is starting to open up slowly today. ... I say "our city" when that's not true. Its just weird for me because I live in Indiana, but work in Kentucky & pay more attention to Kentucky rules. Indiana has been more relaxed on opening where Kentucky is stricter. I'm going with Kentucky rules. Anyways, our office is starting to bring some people back today.... I'm still at home & very thankful for that. Hoping it'll still be awhile before I have to go back. Mainly because once we get back, we have to wear masks the entire day. You all know I'm 10000% for masks, but it'll be a LOT to wear them 8 hours+ a day. Plus, I'm just anxious to see what happens once things start opening up more - watch & see what happens. So yeah, I'm happy to start week 8 working from home.
You think I'm lost on if its Monday - I could very well be confused what SEASON it is. It was FREEZING here this weekend. Literally. We had freeze warnings & all weekend long, I dont think it even got in the 60's. It felt really nice in the sun with a jacket on... but honestly, giving me all the Fall vibes. I was about ready to break out some Pumpkin Spice Latte.
Friday, I was all about sewing. I have just loved playing with my sewing machine lately. Plus, I had 2 deliveries in my mail box from Etsy orders giving me more interfacing & more elastic. Etsy has been the place to go for mask supplies - if you were looking. I made sure to put a limit on my sewing time because earlier in the week, I wasn't paying any attention to the time & ended up sewing from the time I got off work, till 11:00pm. I think my sewing machine has been SMOKIN'!!!!
So I made sure to close up shop around 8 & relax some. I started watching Never Have I Ever on Netflix & was just in love with it... I got half way through Friday night....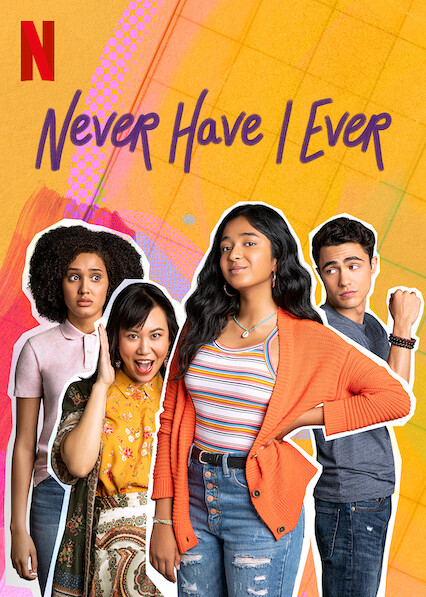 ... & woke up Saturday & finished it before I even got out of bed. It's SUPER cute & gives all the John Hughes feels. Paxton H-Y is just the cutest & the main character, Diva is so funny & I love her wit. Give it a watch if you love the good ole favs like
Breakfast Club & Pretty in Pink
- that sort of thing.
I had a message from my friend the night before that she wanted to drop off a surprise for me Saturday morning so I took my book outside on the porch to wait for her & it was just good seeing her beautiful smiling face. She is just always so full of JOY & so caring... she really lifted up my spirits.
....& then she made me cry...
In the best way possible.
She handed me a gift & asked me to open it. I honestly took it out of the bag & just stared at it for a minute. I was in a shocked state of mind. My Bruno... my cute, young, healthy looking Bruno.
& then it took me another minute to figure out exactly what this was. A friend of ours is an artist & she painted this. PAINTED THIS... isn't it incredible????
I just cant stop looking at his little teeth in this pic - they are his teeth. They are perfect. This whole picture is perfect. & HOW FREAKING SWEET IS MY FRIEND KELLY FOR GETTING THIS FOR ME???? I cant wait to get a frame for it & put it in a place that I see every day. Of course, now, I told Ricky I want to get a painting of ALL our dogs we'e had - past & present - so that would be another 6 paintings ;) LOL... Ricky said maybe he can do one a year for Christmas presents. Sort of how you do collectibles. ... Here's my friend Jordan's
Facebook page
if you want to contact her about any art work. She is so amazingly talent. She's painted my Beauty & the Beast shoes I have -
I also have a few of her paintings she did for me when she was in HIGH SCHOOL & I told her I was hanging onto them because I knew her talent was going to make her famous one day & I want to say I have some of her first works :)
Kelly left & it was such a sun shiny day so I grabbed my Bible & bible Study & sat out in the back yard & did all 5 days in just a few hours. I was wrapped up in it & didnt want to come inside.
I got in some more reading, did some more sewing, did some laundry, had another visit from my SIL & niece to pick up some masks & made some more food. I have not cooked more my whole life than these past 8 weeks. I've actually really enjoyed it.
Of course, this is MY mask I made
I put my sewing deadline on again & ended up watching Jerry Seinfeld's new show on Netflix... SO NEEDED. I laughed so hard. Like, tears coming out of my eyes hard. I just love his comedy - it's smart, makes a lot of sense & isn't raunchy & dirty.
Sunday, I woke up fairly early & ended up laying in bed working on some yarn projects - because let's do ALL the crafts this weekend.... & I was shocked when I saw the sun was coming up when I had seen it was going to be a rainy day. So I grabbed a sweater, my book & headed outside with the dogs... & finished up my book which I really really enjoyed. (plug for tomorrow's book post!!)
A good coffee mug for Mother's Day
Of course, Sunday was Mother's Day.... I had a fun gift in my mail box from my Framily on Friday for Mother's Day & then some sweet messages on Sunday from our girls. We then ran over to see my mother in law... from afar. She wanted a hug so badly, but we all want her to stay healthy so everyone stayed on the other side of her fence & talked to her & left little goodies on the front porch for her to pick up.
Hi Mom-in-law!
Since we were out in our old stomping ground, we ended up driving around to see my old house I grew up in - & I really wanted to see my grandparents house. Felt so funny seeing it again - its probably been quite a few years since I drove past it. We ended up driving around so much, we both were car sick at one point... time to head home.
We picked up some dinner & I had some goodies for my mom so we drove by & put them on her porch & headed home just in time for our HSM Zoom time.... & just in time to get to chat with Julie for awhile.
& bam, just like that... its time to do adult things like bills & getting ready for a week that lays ahead. We know that each week comes with its own adventures in COVID world. Good luck to everyone... stay safe & healthy! HAPPY MONDAY!
Did you get any of that cold air this weekend?
What did you do for Mother's Day?
Have you watched either of these Netflix shows?
What is something good you've been binging?