Anyone else see all these commercials for the new Dirty Dancing coming up in a few weeks?
I'm not sure how I feel about it.
First of all, I think its strange how everything is being remade - like there are no new ideas in the world so we have to remake classic shows & movies with new characters - but keep the same plot & story line.
I'm looking at you Beaches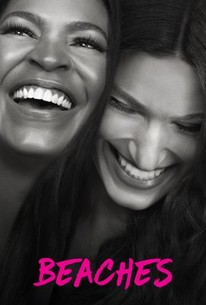 ... I lasted 5 minutes & turned it off. Blasphemy.
(& side note - Beauty & the Beast totally gets a free pass on this topic... you can never make that movie too much) #truth
& I'm not sure if I feel like this new Dirty Dancing is stomping on toes either.
Because it looks like its going to be kinda good.
Maybe because I love the story.
Throw in dancing in basically any movie & I'm there, with bells on, ready to fall in love with the movie.
Life just needs random dancing scenes & everyone in a crowd knowing the choreography of how the main person is feeling. It just needs to be a real life thing.
The original came out when I was in high school. 1988. The time of life when you are the nerdy girl & you want the cool, bad boy to fall in love with you.
& plus, there was Cynthia Rhodes, with legs for days - & I remember she was married to Richard Marx - one of the singers of the 80's / 90's with great hair. I just thought she was so beautiful to watch.
I think Nicole Scherzinger is taking her role in the new one... which she's a Louisville girl so I already appreciate her in that part.
I was so enchanted with this movie... & this was before Beauty & the Beast came out & Baby's dad was going to graduate to one of my favorite people in the world - Lumiere!!!
I'm not even joking when I say, I had the soundtrack on an
ALBUM
growing up. I bet I still have it somewhere.
& lest you dont remember these days of long ago - there was actually the original soundtrack & then they added another one that came out later "More Dirty Dancing"... I had them both.
& I played them all the time.
I even went & saw
Dirty Dancing in Concert.
Yes - this was a thing.
The original dancers from the movie went around & danced on stage to some of the songs. I sat in the 2nd row. I still remember every thing about it.
Eric Carmen was there singing his song "Hungry Eyes"... & they had other people there singing the big song "Time of My Life"... & of course, dancers with the big lift happened. & it felt like you were watching Johnny & Baby in real life.
Of course, being 16 years old, I tended to be dramatic anyways, so I totally got into this concert & convincing myself I was back Kellerman's Resort.... carrying a watermelon.
It was a great concert.
If you didnt live back in those days, when all this came out, it was a big deal. Like people were SHOCKED by it.
Dirty Dancing was soooo.... DIRTY.
Funny to think that now, isn't it? In a world where twerking is a thing & when people dance, you sometimes have to avert your eyes because of how on top of each other they can get. Times, they are a changing.
But for me, with this new one, I'm just anxious to see how the role of Baby & Johnny get played out.
Jennifer Grey will always be Baby. Always. She even got a nose job to try & get away from being Baby. Nope, still doesnt work. She's Baby ... forever more.
For some reason, I dont mind that Abigail Breslin is going to be the new Baby.
I think I just love her because she's loved dance since her younger days... anyone else ever see Little Miss Sunshine?
& then Johnny Castle. That is just Patrick Swazye. The one & only.
Eternally Johnny Castle.
The guy who was a rough looking, tough guy - but who could dance.
The guy in the leather jacket that could do the mambo.
The guy who had slicked back hair & everyone looked up to, who wanted to plan a big dance for the year end of a season.
This new guy portraying Johnny has big shoes to fill...
I cant imagine how he's going to do it.
Good for him for attempting it.
I just know I'm going to hold my breath when the big moment arises & he says THE line of the movie....
& I guarantee I'll say, "He's no Patrick Swayze"...
Even if he's great in this role. If he nails everything else. He'll still never be Patrick Swayze.
But I'll be watching & reliving the days of being a teenager & loving the idea that a boy can sweep you off your feet, twirl you on the floor & lift you over his head... just to show you he loves you.
aahhh....my 16 year old self swoons...
& my 45 year self still may be swooning too....
Did you love the original?
Anyone else go the concert or remember the big craze of the "Dirty Dance"?