Click the pic below to join in with Joyce at From This Side of the Pond for some
Wednesday Hodgepodge
1. What advice would you give yourself as we begin this new year?
Our country is so torn in so many areas & I saw this yesterday & was like YES YES YES - this is the advice I want to follow. I am going to print this out & put it on my mirror to ready every single day.
2. If you could throw a themed party for yourself what would the theme be?
You know I'd always go for a Beauty & the Beast theme. All the ball gowns & ball room dancing & enchanted objects & roses everywhere. And could you imagine the dinner? I think it really would be a beautiful theme.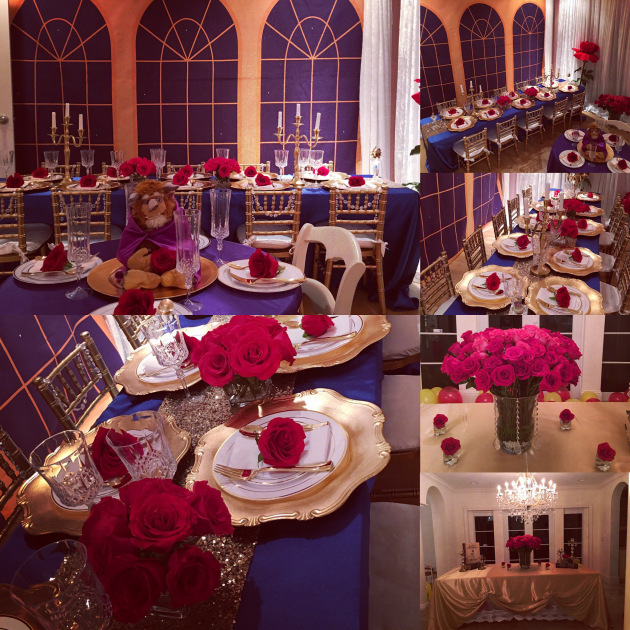 3. Tell us where you were and something about what life was like when you were 20- 21.
20-21 ... I had just met The Hubs... We had actually just started dating right before my 21st birthday. This was the time before cell phones - pagers were all the rage to have. Even before the INTERNET. GASP!!!! Could 21 year olds even imagine that today?
Jurassic Park, the first & original was out & I remember seeing it in the theater & jumping & screaming with the movie crowd. It was so fun. We went with friends & they were pregnant & it shook her up so much that she thought she went into labor - had to leave the movies to go to the ER (she didnt - it was Braxton Hicks)... that friend passed away 2 years ago. Wow... I can remember that like yesterday.
Seinfeld was the show we watched every week! Still one of my favorite TV shows.
& Whitney Houston & her song "I Will Always Love You" was killing the charts.
Fun fact for those that love Real Housewives... this was also the year Kenya Moore won Miss America. I didnt actually remember that fact but found it. HAHA.
4. What's on the menu at your house this week?
We're lucky to have anything for dinner - I havent been to the grocery in the longest & we're out of even bread. So needless to say, we've been having a lot of "breakfast" for dinner. We've had biscuits - so making eggs & we're chowing down like its 7am - not 7pm. It's been pretty yummy & cozy to eat on cold winter nights though.
5. What should you do more of this year? Less of?
MORE
Trying new recipes. I'm home & obviously cooking more since we havent eaten out in MONTHSSSS - but its the same ole, same ole. I actually am trying to make a goal to make 2 new recipes a month from Pinterest out of the hundreds I've pinned & never tried.
LESS
Reading social media, watching shows, listening to shows that only upsets me or enrages me. I honestly have gotten so angry & upset at what people have wrote or said over the past year. I have had sleepless nights letting it stew in me & making ME feel a way because of THEIR stupid ridiculous words. No more. I now know who to avoid - who to steer clear of. Everyone can have their opinion - but I dont have to read or listen to it. & I can sleep better at night because of that.
6. Insert your own random thought here.
We had to take the puppers to the vet to get checked over & start vaccinations (see, even dogs gets vaccines!) & we had to write down the name. I just looked at The Hubs & said... OK, what are we going with? We ended up going with Ozzie... though, as we drove off, he said, "You know we can still change it" HAHA... Honestly, I am not feeling ANYTHING & I'm still looking for a name & The Hubs last night said, STOP IT - OZZIE IS HIS NAME! .... did I just do reverse psychiatry? ... But its true, I'm not feeling anything. I told my friend I'm just going to start calling him Fred. HAHA ... but really, yelling HARVEY, ERNIE, OZZIE... it all sort of rolls together. I think we do need a different kind of name. (Not Otto) . GAH... I'm just ready to go on a random generator & go with whatever pops up.